Chief Resilience Officer, State of North Carolina
she/her/hers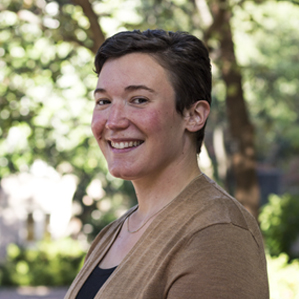 Amanda Martin joined the North Carolina Sea Grant's advisory board in 2021, not long after beginning her tenure as the state's chief resilience officer, a role within the North Carolina Office of Recovery and Resiliency. Known as NCORR, the office was established by Governor Roy Cooper in the wake of Hurricane Florence. She leads climate resilience efforts through policy and planning and had been the state's deputy chief resilience officer for two years prior.
Prior to joining NCORR, Martin served as the director of the Southeast & Caribbean Disaster Recovery Partnership and principal planner for the state of Rhode Island.
Martin holds a doctorate in city and regional planning from the University of North Carolina Chapel Hill. She has a master's in city planning from the Massachusetts Institute of Technology and a bachelor's from Harvard University.