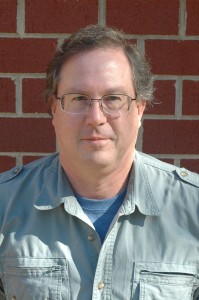 Research Fishery Biologist
NOAA/National Marine Fisheries Service, Southeast Fisheries Science Center
Beaufort, N.C.
Dave Meyer, a research fishery biologist with the National Marine Fisheries Service, is stationed at NOAA's Southeast Fisheries Science Center, part of the Beaufort Laboratory in Carteret County.
He is responsible for the initial research investigating the benefits of using oyster restoration to decrease erosion of salt marsh habitat, the effect of shrimp trawling on fish bycatch mortality, and the comparison of fisheries' use of Phragmites australis and Spartina alterniflora marsh.
Meyer has served as an advisor to the N.C. Division of Marine Fisheries to develop a state Hard Clam and Oyster Fishery Management Plan. He currently serves as a member of the Poplar Island Environmental Restoration Project Advisory Group, as a science adviser for the NMFS Restoration Center, as a core management team member for the North Carolina Sentinel Site initiative, and as an adjunct professor in the Department of Biology and Marine Biology at the University of North Carolina Wilmington.
In addition, he has conducted research and published scientific manuscripts on a wide variety of estuarine and coastal ocean topics. This research includes investigations of oyster reef, seagrass and salt marsh ecologies, and assessment of habitat and landscape-level factors that affect faunal populations and interactions.
Meyer holds a master's degree in coastal biology and a doctorate in marine biology from the University of North Carolina Wilmington.