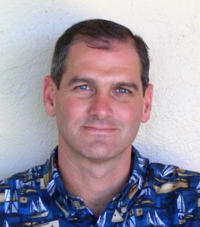 Everette S. "Rett "Newton was elected as the mayor of the Town of Beaufort, North Carolina, in 2017.
He retired as a colonel from the U.S. Air Force in 2011, following a 28-year career that included leading-edge engineering, F-15E Strike Eagle leadership, and assignments as an Arabic foreign area officer. He has continued his passion for engineering by designing, building, operating, and maintaining autonomous aircraft, terrestrial vehicle and surface vessel systems with autopilot, datalink and advanced payloads.
Since joining the Duke University Marine Laboratory team in June 2015, he has served in the initial cadre there for the Marine Robotics and Remote Sensing Lab, known as MaRRS. He also is a Duke doctoral candidate studying marine science and conservation, and expects to complete his degree in 2021.