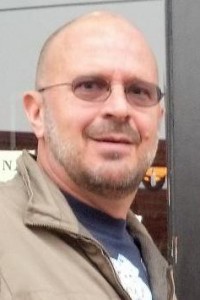 Retired Environmental Professional

Wilmington, N.C.
Philip Prete was the City of Wilmington's senior environmental planner in charge of environmental and geospatial planning.
Since becoming Wilmington's first environmental planner in 2003, he has focused on a variety of projects, including updating the City's Coastal Area Management Act Plan in 2006; conducting conservation planning with the Cape Fear Arch Conservation Collaborative and the Eagles Island Coalition; working on climate change mitigation planning, including a greenhouse gas emissions inventory and reduction target; and developing scenarios to assess the vulnerability of the region's infrastructure to sea-level rise and storm surge.
He also led the team that developed Wilmington's Phase II stormwater ordinance, was the city's lead in developing a Low Impact Development Guidance Manual, and was one of the lead team members on developing a tidal creek watershed restoration plan. Prete currently co-leads Wilmington's Long Range, Environmental, and Special Projects Unit, and is the program manager for the city's Brownfields Program — now operating under its second three-year EPA Brownfields grant.
Prior to his work in local government, Prete worked in environmental program enforcement for state agencies in North Carolina and Texas, and as an environmental consultant to public- and private-sector clients.
Prete has master's degree with a focus on ecology from North Texas State University. He also holds a Master of Science in Public Health degree in environmental science and engineering, with a concentration in environmental management and policy, from the University of North Carolina at Chapel Hill.
He has more than 30 years of experience in the environmental field and was first certified as a Registered Environmental Professional (R.E.P.) in 1992 by the National Registry of Environmental Professionals.