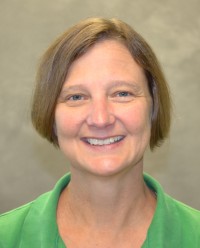 Southern District Manager
Morehead City, N.C.
Trish Murphey is the southern district manager for the N.C. Division of Marine Fisheries, within the N.C. Department of Environment Quality.
She oversees fisheries management in coastal counties from Carteret County to the South Carolina state line. Murphey has been with the division since 1996, with duties for the development of various fishery management plans including shrimp, bay scallops, hard clams and oysters.
Previously, she worked for the National Marine Fisheries Service in Beaufort, N.C., and for the S.C. Division of Natural Resources.
She earned a bachelor's degree in marine sciences from Florida Technical University.