Program Coordinator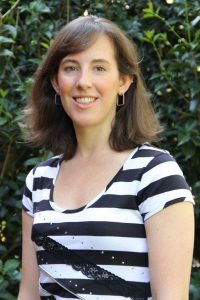 anna_arnold@ncsu.edu  | 919-513-1203

Anna Martin is the communications and program coordinator for North Carolina Sea Grant and the Water Resources Research Institute of the University of North Carolina system.
She oversees registration and logistics for workshops, conferences and seminars hosted by WRRI. She also plays a key role in communications by maintaining the WRRI website, tracking the annual call for proposals, managing various listservs and handling social media for WRRI.
Before joining Sea Grant and WRRI, Martin worked with the N.C. Department of Environment and Natural Resources (now the N.C. Department of Environmental Quality) Land Quality Division and with the N.C. Museum of Natural Sciences as a science educator.
She holds a Bachelor of Science degree in natural resources, with a marine and coastal concentration, from NC State University.
Outside of work, Martin stays active in the community through volunteer opportunities. In her spare time, she enjoys attending concerts, traveling, reading and spending time outdoors.