Marine Aquaculture Specialist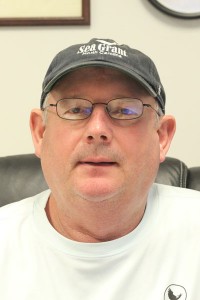 chuck_weirich@ncsu.edu | 252-222-6314
Chuck Weirich provides support to North Carolina's developing marine aquaculture industry — encompassing the production of molluscan shellfish, crustaceans and finfish — through outreach and technology transfer activities.
He oversees and assists with research and demonstration projects designed to improve and refine production methods for the aquaculture industry.
Weirich brings a diverse skill set to Sea Grant. He is experienced in research, education, extension and farm management. In addition, he has held positions with universities, federal and state governmental agencies, and the commercial aquaculture industry.
A native of the central Texas Hill Country, Weirich holds a bachelor's degree from Texas A&M, a master's degree from Texas State University (formerly Southwest Texas State University) and a doctoral degree from Clemson University.