Coastal Resources and Communities Specialist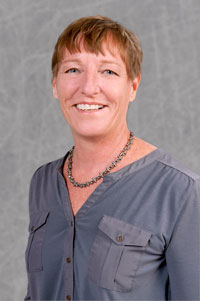 gloria_putnam@ncsu.edu | 919-513-0117
Focus Areas: Climate change and sea-level rise impact awareness, coastal resources, community, natural landscapes, natural resource planning, natural resource protection, riparian protection, sustainability, tidal creeks
In her role as coastal resources and communities specialist, Gloria Putnam helps communities and local governments understand and incorporate water quality and other natural resource protection measures into their development strategies, public services and operations, and management actions.
Putnam has been a lead organizer for a Southeast Tidal Creeks Summit and a two-day workshop for local governments and environmental educators on communicating climate change impacts and adaptation options. She has worked with Currituck County to develop and implement a Going Green Initiative, and the Chowan Edenton Environmental Group to increase community understanding of natural resource issues of local concern and potential management options to mitigate impacts from climate change. She has also co-authored a number of publications, including the Coastal Grass Beds and Trees and Plants fact sheets of the Sustainability Series and Addressing Microbial Pollution in Coastal Waters – A Reference for Local Governments.
Prior to joining Sea Grant in 2007, Putnam worked for the N.C. Department of Environment and Natural Resources Division of Water Quality as the coastal nonpoint source program coordinator.  She earned a master's in environmental management and policy from the University of North Carolina at Chapel Hill, and she holds a bachelor's degree from North Carolina State University.