Coastal Resources and Communities Specialist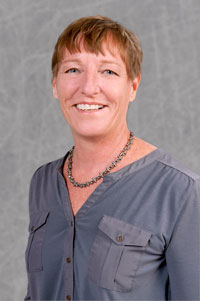 gloria_putnam@ncsu.edu | 919-513-0117
Focus Areas: natural landscapes and green infrastructure, toxic algal blooms, marine debris.
In her role as the coastal resources and communities specialist, Gloria Putnam helps state and local organizations and communities address environmental concerns through research, education, planning and collaboration.
Putnam serves as the lead for the Coastal Landscapes Initiative that aims to foster resilient and sustainable landscapes throughout coastal North Carolina. Gloria has also been engaged with researchers and communities in the Chowan River and Albemarle Sound to better understand algal blooms in that region. Marine debris is another major area of topic for her and she has been an integral part of a team that developed the first NC Marine Debris Action Plan released in 2020, and continues to serve on an implementation committee and participate in projects connected with the plan.
Gloria has co-authored a number of NC Sea Grant publications, including Algal Blooms Things to Know, NC Coastal Landscaping Designs, and the Coastal Grass Beds and Trees and Plants fact sheets of the Sustainability Series.
Prior to joining Sea Grant in 2007, Putnam worked for the N.C. Department of Environment and Natural Resources Division of Water Quality as the coastal nonpoint source program coordinator.  She earned a master's in environmental management and policy from the University of North Carolina at Chapel Hill, and she holds a bachelor's degree from North Carolina State University.