Communications Specialist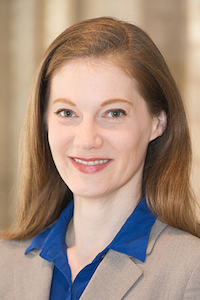 lacannon@ncsu.edu | 919-515-2456
Focus Areas: Science communications, digital content, social media
Lee Cannon is the new communications specialist in charge of crafting the messages of the Water Resource Research Institute (WRRI) and the North Carolina Space Grant. She shares outcomes of the two programs' research, education and outreach efforts to audiences across the state and beyond through print resources, digital platforms and social media. Working with experts, scientific researchers and community partners, Cannon tells the stories of how current
and emerging ecosystem, watershed, workforce, industry and community issues in North Carolina affect people's lives.
Cannon joined WRRI and Space Grant after a communications career in Washington, D.C., including time at the Embassy of Japan, the Smithsonian Institution and arts and education nonprofits. Previously, she taught English in West Japan and researched public history in the city of Hiroshima for her master's thesis. Cannon holds a bachelor's degree in English literature and writing from the University of North Carolina Chapel Hill and a Master of Fine Arts degree in creative writing from the University of North Carolina Wilmington. She was born and raised in the Carolinas.