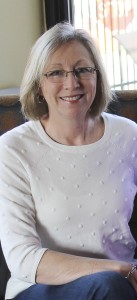 Greetings! I'm a Down East native and have worked with Sea Grant for more than 27 years.
I keep Sea Grant's office in Morehead City running by providing office support for extension specialists. I also organize conferences and facilitate Sea Grant workshops/programs, as well as assist with managing and processing proposals and reports generated by our research grants.
In addition, I serve as a blogger and photographer for Mariner's Menu, a blog that features recipes from Joyce Taylor's resource book Mariner's Menu: 30 Years of Fresh Seafood Ideas, and Seafood Sightings, a weekly blog post that links readers to seafood recipes from around the state.
You can reach me at vanda_lewis@ncsu.edu or 252-222-6307.