Posted Sept. 25, 2015
Attend an event to learn more about nontraditional legal careers.
Join the Sea Grant Legal Network and the UNC School of Law's Career Development Office for an interactive panel discussion on Oct. 13 from 6 to 7:30 p.m. in the Law School Boardroom. 
At this session, you will meet attorneys from across the country currently working in nontraditional careers. They will share exciting alternative possibilities in the legal profession that can complement traditional practice areas.
Sea Grant Legal Network attorneys focus on law and policy related to environmental and natural resources. However, students with an interest in other areas — such as business transactions, technology and litigation — would gain insight on how to build a rewarding nontraditional legal career.
Lisa Schiavinato, North Carolina Sea Grant's coastal law, policy and community development specialist and co-director of the N.C. Coastal Resources Law, Planning and Policy Center, is the chair of the Sea Grant Legal Network.

"Legal careers in research, policy, outreach and education can be highly rewarding and fulfilling," Schiavinato says.  "However, jobs in these nontraditional practice areas can help young professionals develop the practical skills that can be transferable to a broad range of traditional practice areas as well, including litigation and transactional work."
North Carolina Sea Grant is hosting the Sea Grant Legal Network meeting at Hunt Library on N.C. State's campus earlier in the day.
About the Sea Grant Legal Network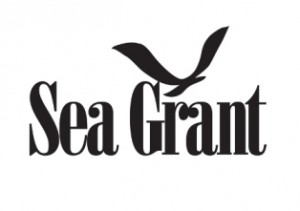 Some attorneys in the legal network focus on research and teaching, while others focus on outreach and education. They are part of the National Sea Grant network that includes 33 programs in coastal and Great Lakes states, each with a mission to enhance the practical use and conservation of coastal, marine and Great Lakes resources to create a sustainable economy and environment.
The network includes participants from the following Sea Grant programs:
For more information about the discussion or the Sea Grant Legal Network, contact Schiavinato at lschiav@ncsu.edu.