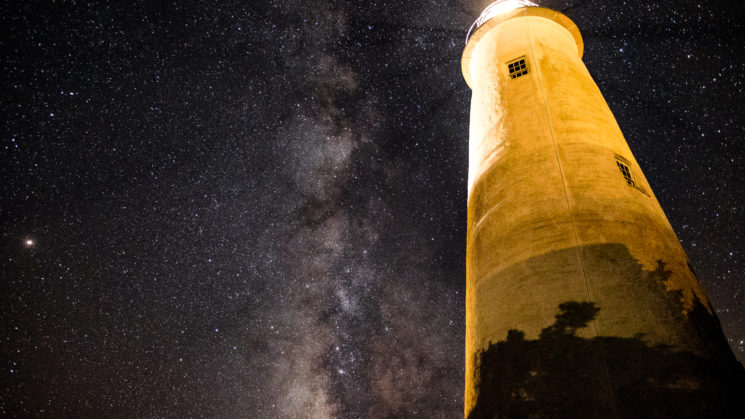 Above: The Ocracoke Lighthouse
To ensure Ocracoke Island can continue to accommodate visitors and support a sustainable workforce, researchers have worked with community leaders and residents to consider needs — and opportunities.
North Carolina State University's Whitney Knollenberg and North Carolina Sea Grant's Jane Harrison have worked with David Tweedie of Ocracoke Alive!, a nonprofit organization on the island. Through interviews and focus groups, they evaluated assets critical to the labor force, and also identified resources that require greater investments.
Preliminary findings reveal that islanders have especially strong social ties and experience a culture of community support. Even with significant changes in demographics — such as an increase in the Latino population from 2% to 19% between 2000 and 2010 — the island retained a sense of social cohesion.
However, the team also identified needs, in particular to support essential services for workforce groups, including Latino residents, college students, high school students and retirees seeking part-time work.
"High-amenity coastal towns attract large influxes of visitors each summer," Harrison says. "Tourism demand can only be met if the local workforce has sufficient housing options and the year-round services needed for all aspects of life — childcare, doctors offices and high-quality K-12 education, for example."
The team has presented results to island residents and will discuss findings with similar communities. Data and conclusions also have been shared at regional and national tourism meetings and are slated for an international conference.
This research began with a Community Collaborative Research Grant, a program funded by North Carolina Sea Grant and the Kenan Institute for Engineering, Technology and Science at NC State University.
##
photo credit: Jajr051990 (CC BY-SA 4.0)