North Carolina's coastal history is closely tied to changes in its barrier islands — and to the inlets that link protected sounds to the open ocean.
Each year during hurricane season and on into the winter nor'easters, coastal residents and geologists alike ponder the possibility: Will a storm move enough water to cut a new inlet, or enough sand to close an existing one?
Since the initial publication in 1999 of Shifting Shorelines: A Pictorial Atlas of North Carolina Inlets, many significant changes have occurred within the NC inlet systems and along the adjacent shorelines. The major natural changes include the closure of three inlets — Old Topsail, New and Mad — while anthropogenic-related changes include the relocation of an entire inlet, Mason Inlet, and the realignment/relocation of all or a portion of the ebb channel at three inlets — Bogue, Cape Fear and Shallotte.
Many of these changes can now be readily seen thanks to the web-based applications.
Google Earth Engine and Carnegie Mellon University's CREATE Lab Time Machine
Click here to go on an inlet tour from Oregon Inlet south to the former Mad Inlet. The tour, which spans from 1984 to 2016, uses imagery collected by Landsat, a joint observation project of the United States Geological Survey and NASA.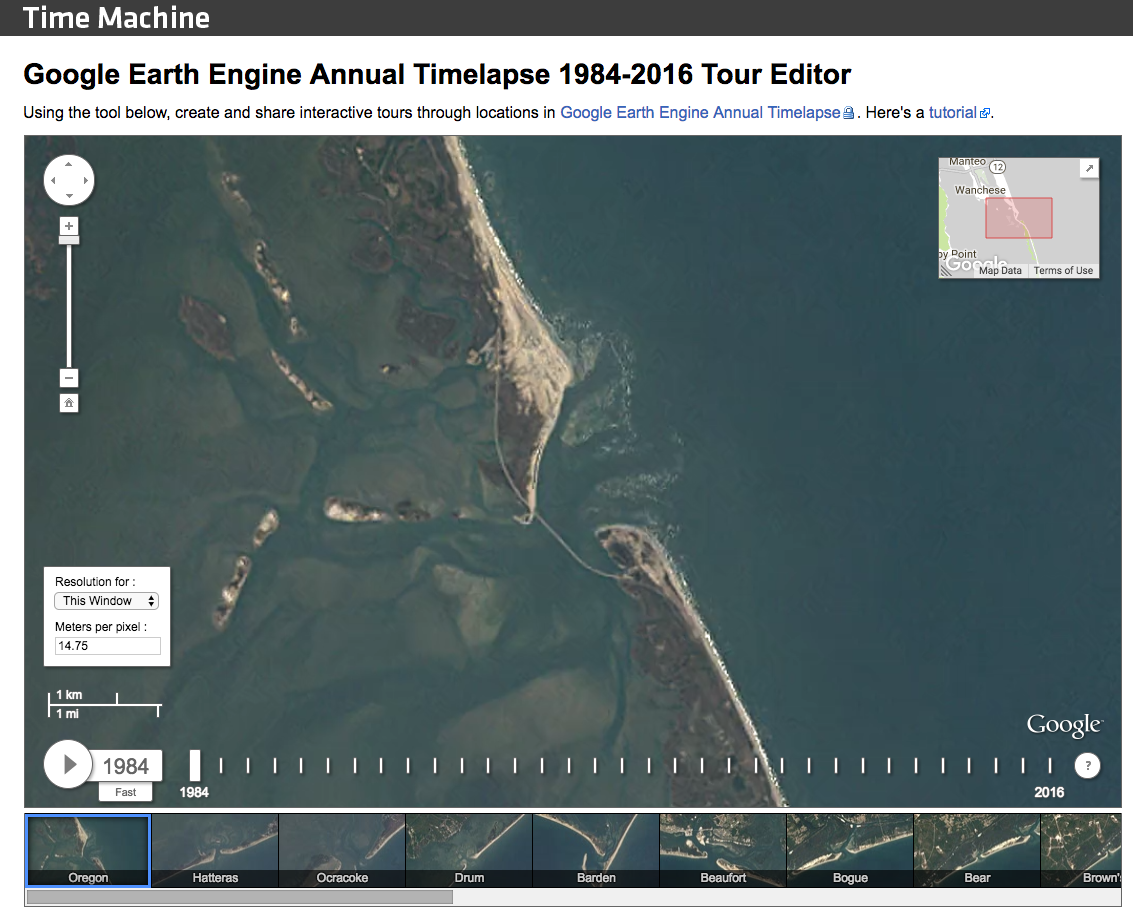 Shifting Shorelines: Inlet Atlas Story Map
Created using esri's Story Maps platform, this interactive map allows you to tour the inlets and compare high-resolution imagery. Swipe between years, or layer the years on top of each other and vary the transparency. More imagery will be added as it becomes available.

For more information about the Inlet Atlas, contact Spencer Rogers, coastal construction and erosion specialist, at rogerssp@uncw.edu or 910-962-2491.