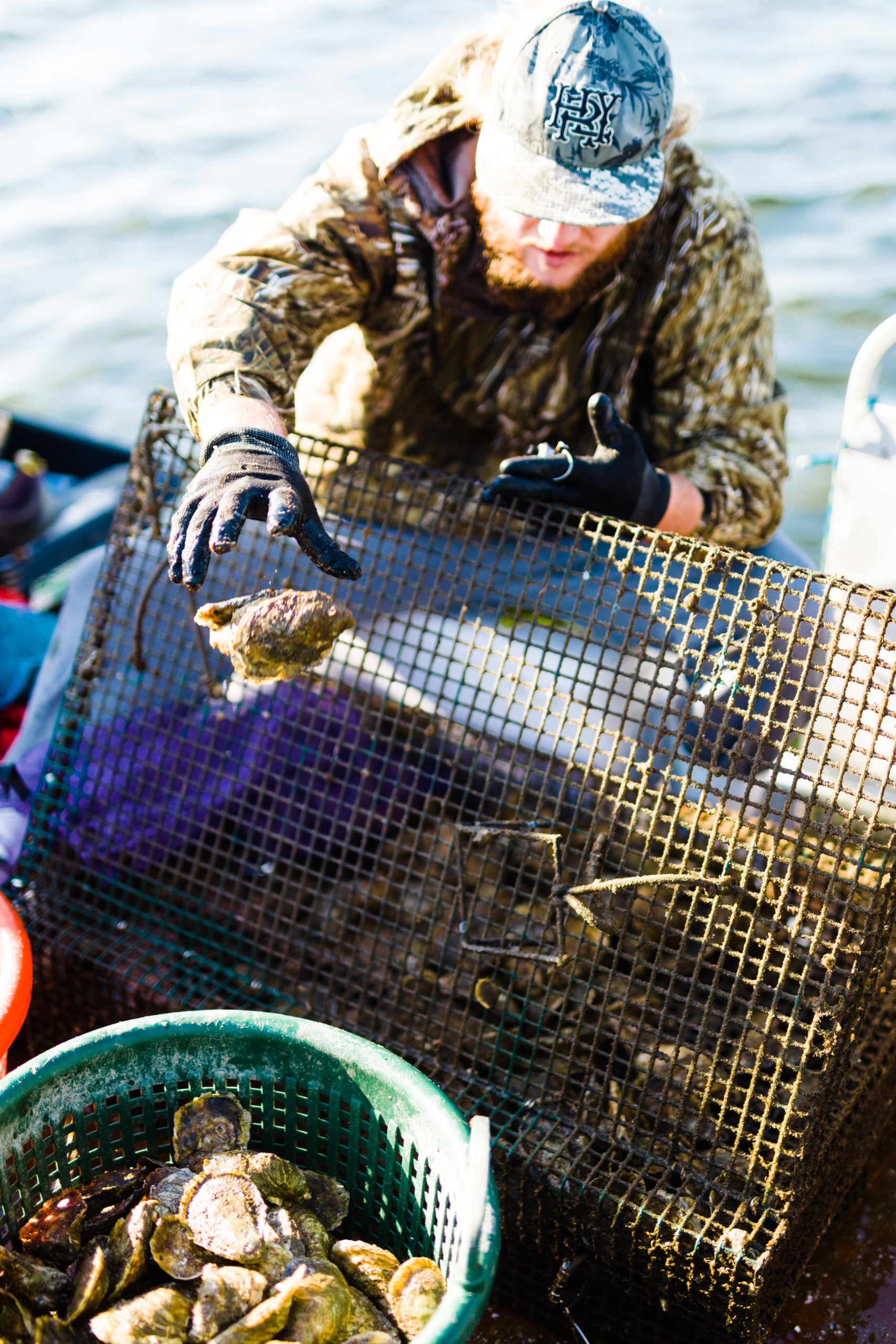 Always check official links for federal and state programs to confirm funding status.
The passage of the federal Coronavirus Aid, Relief, and Economic Security (CARES) Act will provide elements of financial assistance to North Carolina coastal businesses that COVID-19 has impacted economically.
"In talking with coastal businesses — in particular aquaculture growers, fisheries-related business owners, and others who make their livelihood from North Carolina seafood — we found they wanted to know about opportunities that would help them start recouping economic losses," notes Frank Lopez, North Carolina Sea Grant extension director.
Business owners should speak with a trusted lending institution representative about the following loan opportunities and not rely entirely on online application portals.
Below, we also provide new information for about the federal Coronavirus Food Assistance Program for producers who have faced price declines and additional marketing costs due to COVID-19, as well as resources for North Carolina employees about expanded opportunities for unemployment insurance.
UPDATE: COVID relief funds available to eligible seafood processors, dealers, and processing vessels.
Seafood processors, dealers, and processing vessels who were financially impacted by the COVID-19 pandemic may be eligible for relief funds through a new grant program administered by the N.C. Department of Agriculture and Consumer Services.
The Paycheck Protection Program
The Emergency Loans section of the CARES Act, known as the Paycheck Protection Program (PPP), offers loans equivalent of 2.5 times the average monthly payroll up to a maximum payout of $10 million to small businesses.
Read the Treasury Department's PPP Fact Sheet.
Access the Sea Grant Law Center's PPP Loan Forgiveness Tip Sheet.
The Economic Injury Disaster Loan
The CARES Act also expands the existing Economic Injury Disaster Loan (EIDL). This update increased the types of business that can apply for an EIDL, and offers a cash advance of up to $10,000 through the U.S. Small Business Administration.
Read the Small Business Administration's overview and eligibility information about the EIDL.
Additional Information and Resources on the PPP and EIDL
The following national resources offer additional background on each loan program.
NOAA Sea Grant Seafood Information and Resources
The National Sea Grant Law Center's COVID-19 Resources portal, including CARES Act webinars 
North Carolina expertise about these loans is also available:
The North Carolina Bankers Association Loan Comparison Data Sheet
North Carolina Small Business and Technology Development Center's Overview of SBA Loans
The Coronavirus Food Assistance Program
The U.S. Department of Agriculture's Coronavirus Food Assistance Program (CFAP) provides direct relief to producers who have faced price declines and additional marketing costs due to COVID-19. The USDA is particularly interested in the obtaining information and public comments about if and how to include aquaculture products when determining eligibility.
For more information and/or to comment, visit the USDA's information page for CFAP.
Economic Assistance for Employees of NC Businesses
The Families First Coronavirus Response Act (FFCRA) provided additional flexibility for state unemployment insurance agencies and additional administrative funding to respond to the COVID-19 pandemic. This includes expanded opportunities for workers to secure unemployment insurance.
For more information and to apply, visit the NC Department of Commerce website for Employment Security.
Questions?
Email Frank Lopez, Extension Director for North Carolina Sea Grant: fmlopez@ncsu.edu
Photo by Baxter Miller