Scientists, educators and Girl Scouts at the 2016 OBX Coastal STEAM Day. Photo by Bill Birkemeier, In the Lens Photography
Welcome to the newest online issue of Scotch Bonnet. This marine education newsletter also is available as a PDF — if you're like me and want to keep a hard copy!
Spring has finally made it to the North Carolina coast, but it has been a chilly season. Seems that February was warmer than April and May. But take heart — summer is just around the corner — hopefully.
I hope you were all able to enjoy events with the North Carolina Science Festival from April 8 to 24 because there were science-based programs all over the state! Keep an eye on www.ncsciencefestival.org for a calendar listing for the 2017 Science Festival April from 7 to 23.
North Carolina hosted the National Ocean Sciences Bowl, or NOSB, finals April 21 to 24 in Morehead City! Congratulations to Albany High School from Albany, California, who finished in first place. Marshfield High School from Marshfield, Wisconsin, came in second. Thanks to all the North Carolina-based universities and organizations that helped with local arrangements, prizes and swag, and career night talks, as well as all who volunteered. NOSB rocks!
According to Everett Taylor, children's book author and blogger at livingporpoisefully.com, World Ocean Day has just passed — June 8, 2016 — and our ocean STILL needs us. He has developed this wonderful infographic to share. Please check it out at bit.ly/1ONaKZT.
Visit his Living Porpoisefully blog to learn more about how we can help the ocean and what information we can share with others to help them do the same.
Thanks to Melissa Dowland, Sue Kezios, Maria McDaniel, Lee Peoples, Mary Ellen Riddle, Leslie Smith and Everett Taylor for their contributions to this issue. Wishing you all a wonderful summer!
Explore this issue of Scotch Bonnet. There are professional-development opportunities and family explorations for everyone. Try to take advantage of these wonderful conferences, workshops and more, especially if you're working on your environmental education certification. Keep reading for those unique opportunities and ideas for educators. There is a lot going on in North Carolina and beyond!
---
STEAM on the Coast
Recently, I worked with a group of women to plan and conduct the Outer Banks Coastal STEAM Day. We planned a day-long event for Girl Scouts in northeast North Carolina and southeast Virginia focusing on STEAM — science, technology, engineering, art and math.
Our vision for this marine-related event had women scientists and educators sharing their knowledge, expertise and career paths with Cadettes (middle school) and Seniors (high school) on a Saturday in May.
On the steering committee, I was joined by colleagues from the Girl Scout Council of the Colonial Coast (GSCCC), U.S. Army Corps of Engineers' Field Research Facility (FRF) in Duck, and the University of North Carolina's Coastal Studies Institute (CSI), as well as some local community members.
This inaugural coastal STEAM event featured presenters from UNC CSI, FRF, Outer Banks Center for Dolphin Research, U.S. Fish and Wildlife Service, N.C. Aquarium on Roanoke Island and Jennette's Pier. The scientists and educators discussed energy and wind turbines, native plants and wildlife, bioacoustics, plankton, research on local dolphin populations, and coastal research using lasers and drones.
GSCCC has emailed an evaluation to all attendees. The steering committee is anxious to hear the thoughts of those who participated. We're ready to begin planning the 2017 Girl Scouts and Coastal STEAM event! We're hoping to draw more girls next year.

---
N.C. Museum of Natural Sciences
What: Teaching and Learning with Monarch Butterflies
When: June 29 to 30, 2016
Where: N.C. Museum of Natural Sciences, Raleigh, NC
Cost: $99
Register through Monarch Teacher Network at www.eirc.org/wp-content/uploads/2016/04/Email-flyer-Natural-Science-M-Raleigh-2016.pdf.
Join the Monarch Teacher Network for a two-day workshop all about monarch butterflies. Through hands-on instruction by experienced teachers, gather ideas to teach essential skills in literacy, math, science, geography, technology, Spanish, the arts and social studies at all grade levels … through the captivating story of monarchs. Walk away with all the materials you will need to bring this exciting and dynamic subject into your classroom, including the knowledge, skills, materials and confidence to raise monarchs in your classroom and create an outstanding learning experience for your students.
What: Genetics and our Food Supply
When: July 21, 2016
Where: NCSU Central Crop Research Station
Cost: FREE!
Link: naturalsciences.org/calendar/event/genetics-and-our-food-supply-2/
*This workshop is designed for teachers of upper-elementary to middle-school students.
In this workshop, participants will meet with researchers in the field to discuss the improvement of crop plants through conventional plant breeding and genetic engineering. During the classroom portion of the workshop, participants will have the opportunity to try out several plant genetics activities. In addition, suggestions for how to engage students in balanced discussions on the pros and cons of both conventional plant breeding and genetic engineering techniques will be offered. Participants will receive a voucher of up to $250 to purchase supplies for teaching plant genetics topics in their classroom.
---
Sylvan Heights Bird Park
Sylvan Heights Bird Park is the largest bird park in North America — and it's located in Scotland Neck, eastern North Carolina. Opened in 2006 by Mike Lubbock and his family, this family-friendly facility is quite a treat. The facility houses more than 3,000 birds representing 140 species, and plays a key role in maintaining the captive populations of several endangered waterfowl species. It is open Tuesdays through Sundays, 9 a.m. to 5 p.m.
In addition to summer camps, several other events are planned during the summer.
Sample local craft beers and enjoy live entertainment, food and birds at "Birds and Brews" on June 25 from 5:30 to 8:30 p.m. The Martin County Ramblers will be playing live. Food will be available for purchase from local food trucks. Ticket prices: $20 in advance; $25 at the door. Special pricing for designated drivers! This event is open to ages 21 and over ONLY.
On July 23 at 11:30 a.m., join your feathered friends for a magical lunch with superheroes and princesses! Ticket prices: $10 for child/adult members; $15 for child/adult non-members.
For additional information, registration or questions, visit www.shwpark.com, email education@shwpark.com, or call 252-826-3126.
---
Inaugural Youth Ocean Conservation Summit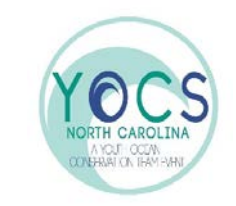 The first ever North Carolina Youth Ocean Conservation Summit, or NCYOCS, was held Feb. 27, 2016 at the North Carolina Aquarium at Pine Knoll Shores. The NCYOCS was sponsored by North Carolina State University's Center for Marine Sciences and Technology, or CMAST, in Morehead City. The event welcomed students ages 11 to 18 from all over North Carolina for education on marine conservation. Youth Ocean Conservation Summit events bring local youth together to brainstorm ideas for conservation projects through mini-workshops and guest lecturers. After the Summit, attendees have the option to apply for YOCS mini-grants worth $100 to $200 to fund their conservation project
The Love a Sea Turtle organization helped lead mini-workshops focused on water quality testing, toxic substances in estuaries and environmental art. Patrick Curley from The Science House at CMAST held a workshop on grant writing, and introduced other youth grants available to attendees for their conservation projects.
Onslow County's Lisa Rider discussed the detrimental effects of marine debris, and challenged many of the attendees to center their conservation projects on marine debris prevention through cleanups and education. The 2016 NCYOCS produced two mini-grant winners. Both are using their conservation projects to prevent and reduce marine debris in North Carolina rivers and beaches.

---
University of North Carolina Wilmington's Traveling Through Trash
www.uncw.edu/marinequest/AboutTravelingThroughTrash.html
Over the past eight months, UNCW MarineQuest has traveled over 7,000 miles and served more than 9,000 students with its inflatable whale classroom. Supported by a NOAA Office of Marine Debris Prevention through Education grant, the Traveling Through Trash project, also known as 3T, educates elementary- and middle-school students living in rural communities of the coastal Carolinas on the origins of marine debris and its impacts on coastal migratory animals.
The centerpiece of the 3T project is its life-size inflatable right whale classroom. Up to 25 students at a time can attend class in the whale. Project lessons engage students in hands-on STEM activities, including a mock dissection and ingestion analysis. The main goal of the 3T project is to heighten student awareness of anthropogenic land-based litter as the major source of marine debris found in coastal waters through which species of migratory marine animals travel. This is achieved by educating students on the:
Migratory species, such as whales, that travel through our coastal waters;
Origins of marine debris — including lifestyle choices by students;
Impacts that encounters with marine debris can have on migratory marine organisms; and
Actions that students can take to mitigate the production of marine debris.
In order to encourage students to take action, the iRefuz mobile app was developed to help users become mindful of the choices they make before generating trash.
To learn more about the project or to download the app, please visit the project website at www.uncw.edu/marinequest/AboutTravelingThroughTrash.html or view the Facebook page www.facebook.com/travelingthroughtrash/.

---
Graveyard of the Atlantic Museum
www.graveyardoftheatlantic.com
The Graveyard of the Atlantic Museum is featuring a new storyboard in their education room on the Graveyard of the Atlantic. Visit the exhibit to learn why there are more than 2,000 shipwrecks off the coast of the Outer Banks. The storyboard reveals causes and events that have affected local, national and global history. It features vintage photography and is a real eye-opener to what has occurred off the coast for centuries.
The exhibit is on display through February 2017. Museum hours are Monday to Saturday, 10 a.m. to 5 p.m. through September, and until 4 p.m. October through February.
---
Science Expo in Eastern NC
Would you like everyone in Eastern NC to know about your center? A Time for Science in Pitt County is sponsoring the second annual A Time for Science Expo in Greenville, North Carolina, on Saturday, Oct. 15, from 10 a.m. to 3 p.m. at the Greenville Convention Center. Last year, over 2,000 people visited this Expo. The event made the top 10 list of Best Events in Greenville!
Please have a hands-on activity at your booth and bring brochures and information about your center so you can share what you do with all of the East! This event is free to the public.
Exhibitor booths will be $50 this year to cover the expenses of the Convention Center. Please contact Maria McDaniel at maria@atimeforscience.org if you are interested in having a booth or if you have questions.
---
Save the Dates
There are many conferences scheduled for this year. Join your fellow marine educators and beach lovers at one — or more — of these great events.
National Marine Educators Association's Annual Conference
June 25 to July 1, 2016
Orlando, Florida

Lasting Legacies: Environmental Educators of NC 25th Annual Conference
Sept. 23 to 25, 2016
Black Mountain, North Carolina

International Sea-Bean Symposium
Oct. 14 to 15, 2016
Galveston, Texas

Mid-Atlantic Marine Education Association Annual Conference
Nov. 4 to 6, 2016
Dewey Beach, Delaware
---
Need to Contact Me?
If you ever have information to share with other marine educators, please don't hesitate to send it my way for inclusion in a future issue of the Scotch Bonnet. Let me know what you're hearing from the sea! Please share this website or newsletter with others — and share my email address with anyone who wants to receive a message notifying that a new issue of Scotch Bonnet is available online. Thanks for all you do for students and for other educators! 
My contact information is:
Phone: 252-475-5486
Address: North Carolina Sea Grant, PO Box 699, Manteo, NC 27954
Fax: 252-475-3545
Best Fishes!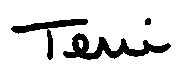 Terri Kirby Hathaway
Marine Education Specialist
North Carolina Sea Grant
terrikh@csi.northcarolina.edu