Sea Grant Welcomes New Reef Fisheries Fellow
For immediate release
Contact: Scott Baker at 910-962-2492 or msbaker@ncsu.edu
David Hugo is the new South Atlantic Reef Fish Extension and Communication Fellow, working with Sea Grant programs in the Southeast and the South Atlantic Fishery Management Council.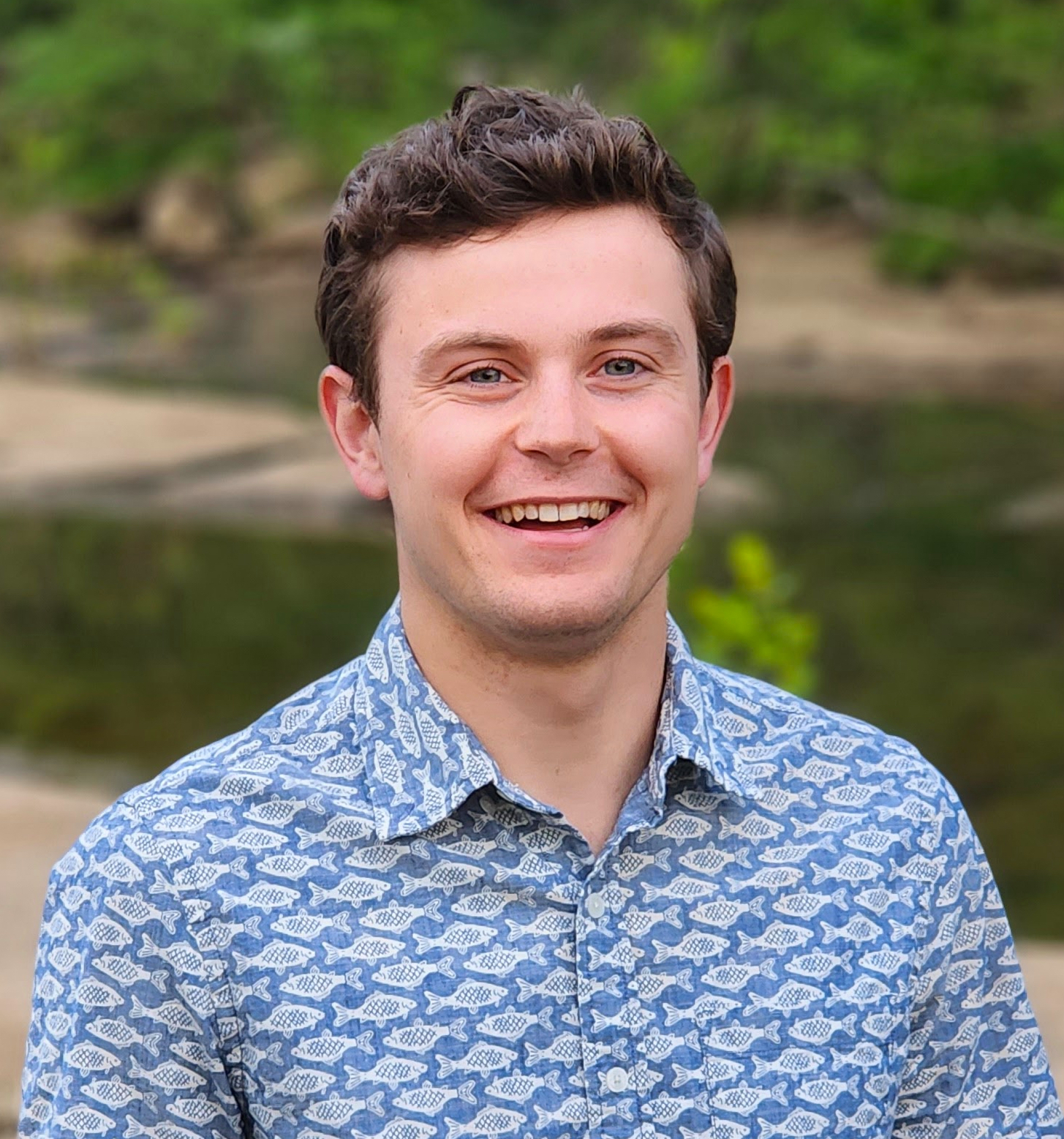 Hugo previously served with Virginia Seafood Agriculture Research and Extension Center, where he gained experience culturing seafood in recirculating aquaculture systems, as well as conducting and managing water quality tests. He graduated from Duke University with a double major in biology and environmental science.
"David first had us hooked when we reviewed his previous undergraduate research experiences, including a project where he interviewed black sea bass fishers," says Scott Baker, fisheries specialist with North Carolina Sea Grant. "I think he convinced us that he would be the perfect fit when he expressed his love of angling and his desire to communicate science to other fishers."
The South Atlantic Reef Fish Extension and Communication Fellowship is a collaborative effort of Sea Grant programs in North Carolina, South Carolina, Georgia, and Florida. Hugo will be a liaison among fishers, scientists, and managers on issues of reef fish management.
Funding for the fellowship is part of a multi-region, multi-state reef fish extension and outreach programming effort.
"The importance of outreach and education can't be stressed enough," says Carolyn Belcher, chair of the South Atlantic Fishery Management Council. "The internet has done a lot for getting information out to the masses, but it will never take the place of face-to-face discussions and networking. I like the fact that having the fellow puts a face to the program and provides a more personal interaction."
In this role, Hugo will be participating in extension and programming to promote best fishing practices for reef fishes that fall under the management of the Snapper-Grouper Complex. His work will largely focus on mitigating barotrauma (pressure-related injury) from catch-and-release recreational angling, including educating fishers on descender devices.
"I'm walking into a really exciting project that not only has the potential to make a lasting positive impact on reef conservation but also has the potential to serve as a template for future collaborative conservation efforts," says Hugo. "I am both an avid angler and a former fisheries researcher and am excited about connecting with both groups in a way that promotes reef conservation through science-based decision making."
##