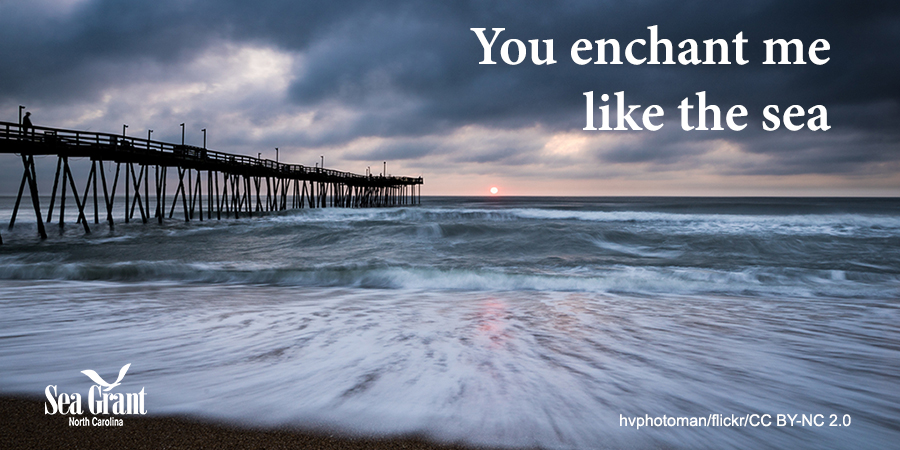 This Valentine's Day, North Carolina Sea Grant is celebrating the love that people have for coastal N.C. How can you share these valentines? Here are a couple options:
1) Print out a PDF of the cards, cut them out, and give them to your friends and family!
2) We'll be posting the cards on Twitter and Facebook. Retweet and share what you see!
Got another idea for a coast-themed valentine? Create one and share it with us @SeaGrantNC using the hashtag #LoveCoastalNC