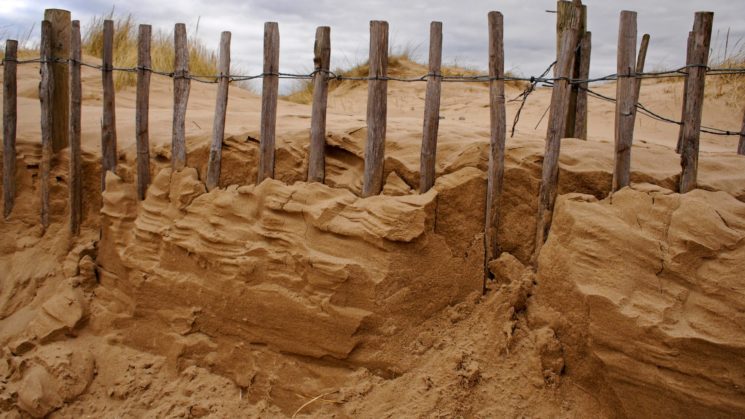 Visitors to Jennette's Pier Aquarium in Nags Head and MarineQuest at the University of North Carolina Wilmington are seeing storm surge impacts — on demand and on a small scale.
Wave tanks at the two locations, funded by North Carolina Sea Grant, reveal the beach responds during storms as well as during daily tidal changes. Staff members use the tanks for K-12 education demonstrations throughout the year, and for summer camps at MarineQuest.
Spencer Rogers, North Carolina Sea Grant's coastal construction and erosion specialist, designed and built the tanks, basing the motors and controls on a similar wave tank at the University of Delaware. UNCW Machine Shop staff fabricated and welded parts for the project.
"The tanks can produce up to a three-inch wave and are intended to be an active model for how the beach works," Rogers says.
"The beaches are changing all the time, but students don't always realize that. These tanks show how beach features adjust with variations in factors such as wave height, storm surge and sand grain size."
Read more about the effects of storm surge and other types of erosion on beaches:  The Return of the Dunes.
Read more about MarineQuest and Jennette's Pier Aquarium.