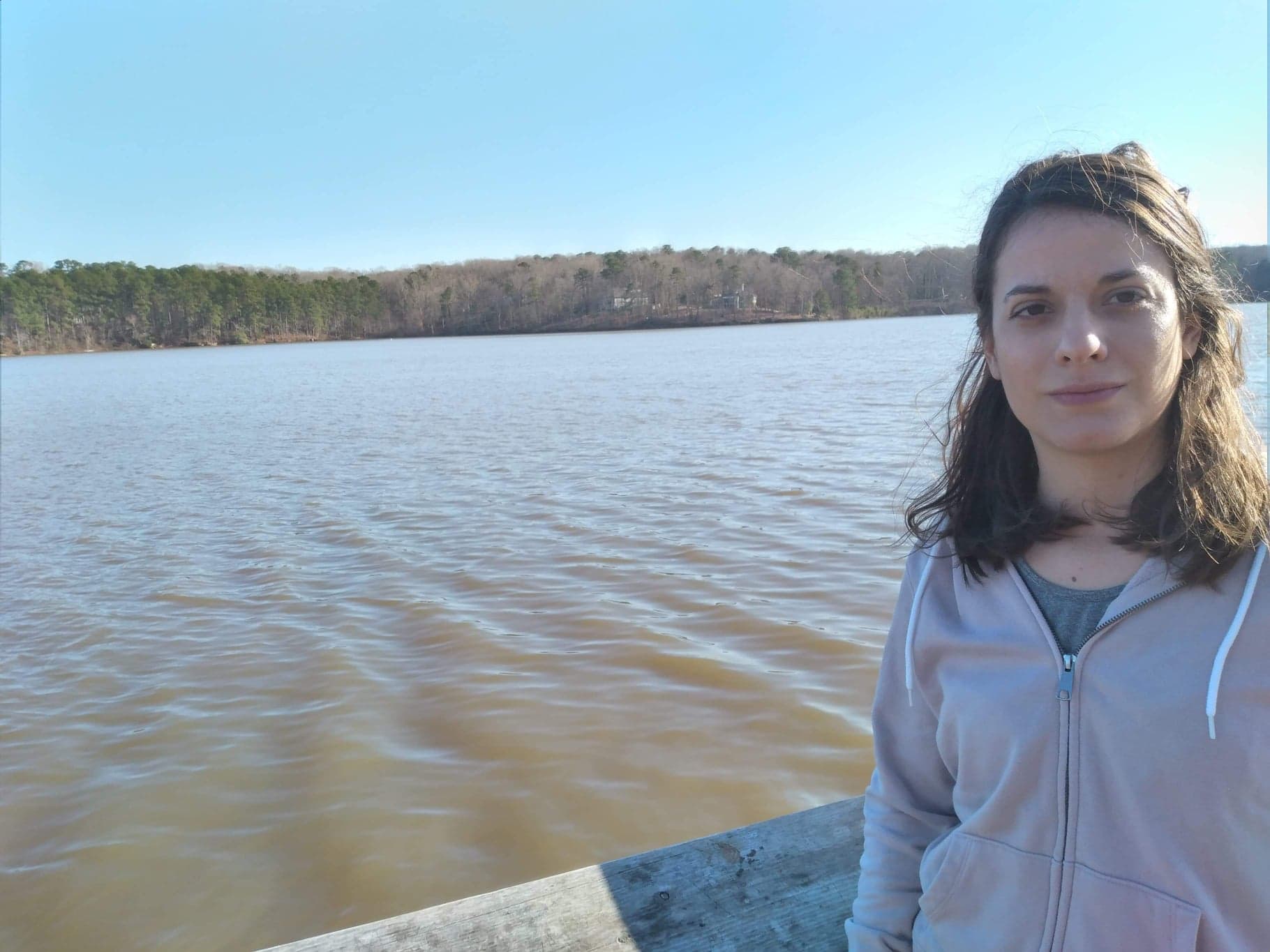 Lise Montefiore, a WRRI and North Carolina Sea Grant joint fellow, studies decades of satellite data to see where and how industrially-owned hog facilities may be impacting water quality.
BY MAYA HOON
Home to many swine industries, North Carolina has been a booming hub for concentrated animal feeding operations (CAFOs) since the 1980s. However, as hog farms continue to increase, more hog waste is stored in open-air lagoons, posing risks to water resources.
Hog CAFOs are industrially-owned hog facilities, typically hosting high densities of swine. These CAFOs are designed to contain and feed swine before they are harvested for meat production. As these hogs are raised, their waste – usually consisting of feces – is kept in waste lagoons.