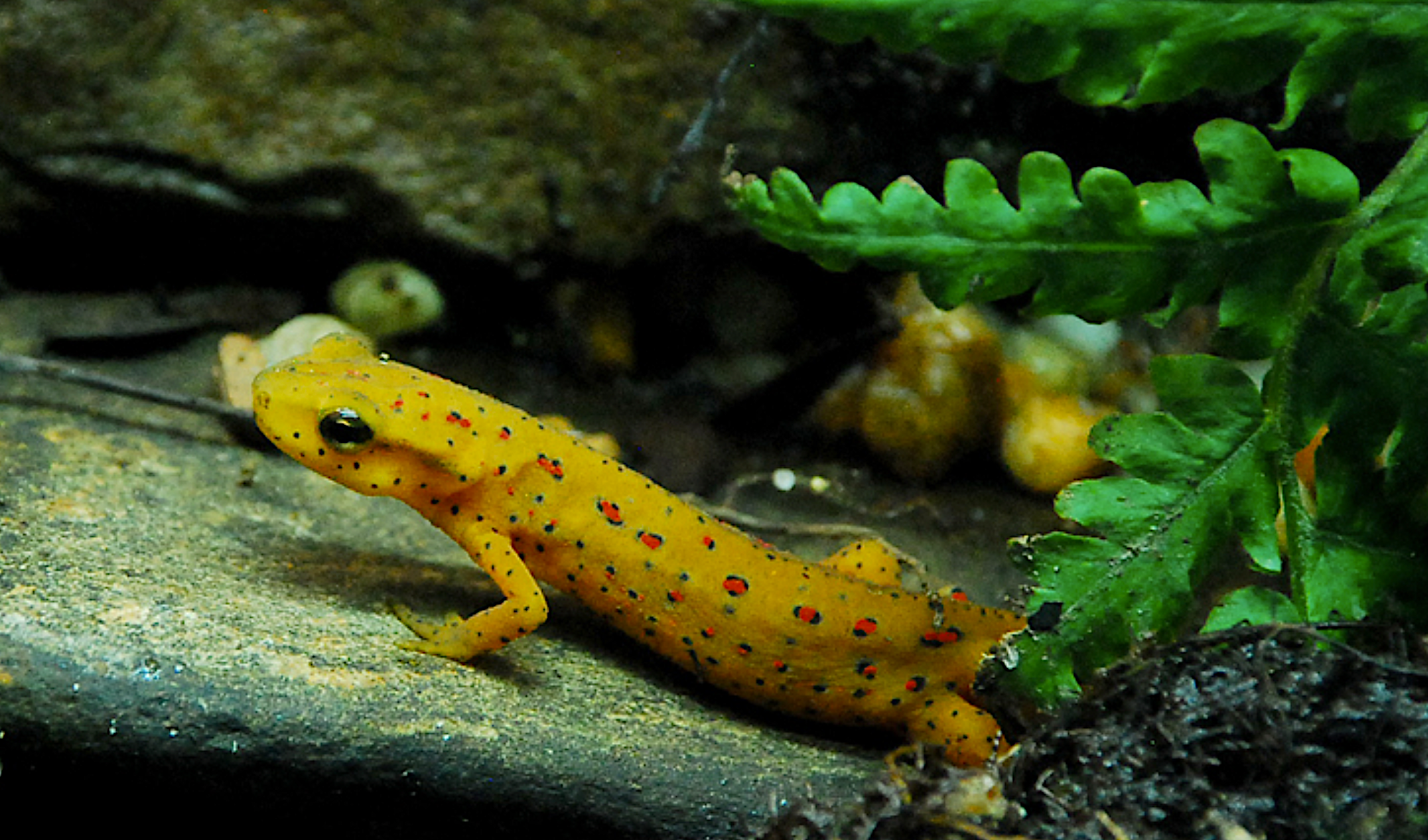 KultureCity, a non-profit organization devoted to sensory accessibility and acceptance, has certified the North Carolina Aquarium at Pine Knoll Shores as a sensory inclusive facility, with staff committed to providing a positive experience for all guests in the exhibit areas, programs and activities. This new initiative will promote an accommodating and positive experience for all visitors, including those with sensory needs.
"We are very excited to partner with KultureCity to meet the sensory needs of any guest with sensory issues," said Liz Baird, North Carolina Aquarium director. "We've added signs to identify areas that might be a bit overwhelming and areas that are quieter."
In addition to adding signage, the majority of aquarium staff attended online training on how to recognize those guests with sensory needs and how to handle a sensory overload situation. .
"Our staff have participated in the online training and now have a deeper understanding of the ways that we can best support our visitors with sensory needs," Baird said. "We have always been welcoming, but now we have more training and tools that allow us to help every guest have a terrific experience."
Sensory bags, equipped with noise canceling headphones (provided by Puro Sound Labs), fidget tools, verbal cue cards (produced in conjunction with Boardmaker) and weighted lap pads will be available to all guests at the aquarium who may feel overwhelmed by the environment. Additionally, there are dedicated quiet areas for those who may need a quieter and more secure environment.
"The items in the sensory bag are specially designed to help individuals with sensory needs. We know from our Seaside Sensory Fun Day event that the aquarium can be exciting and fun, but also overstimulating at times," said aquarium educator Ellie Fallaize. "Our three-story waterfall and touch pools are fan favorites, but also can be noisy and overwhelming environments. Having noise canceling headphones really helps to dampen that sound and create a space where everyone has a meaningful aquarium adventure."
Sensory sensitivities or challenges with sensory regulation are often experienced by individuals with autism, dementia, PTSD and other similar conditions. One of the major barriers for these individuals is sensitivity to over stimulation and noise, which is an enormous part of the environment in a venue like the aquarium. With its new certification, the Aquarium at Pine Knoll Shores is now better prepared to assist guests with sensory sensitivities in having the most comfortable and accommodating experience possible when attending any event.
"We are so excited to have begun creating an inclusive environment at the aquarium with KultureCity, and we have just put our foot through the door," Fallaize said. "Inclusion is a mindset, and we are all so much better when every voice is heard."
The work does not stop here. The aquarium plans on continuing the pursuit to a better experience for each of its visitors.
"We cannot wait to hear feedback from our visitors and to continuously seek to be better. It is by working together, as a community, that we will truly be successful," said Fallaize. "We are committed to creating a culture of caring, compassion, and inclusion."
Prior to visiting, families can download the free KultureCity App where one can view what sensory features are available and where to access them. Also, on the App is the Social Story which will provide a preview of what to expect while enjoying a visit at the Aquarium at Pine Knoll Shores
"To know that you soon will be able to see families attend the aquarium, a true community binding experience, with their loved ones who have a sensory challenge and who were not able to previously attend, is truly a heartwarming moment," said Dr. Julian Maha, co-founder, KultureCity. "Our communities are what shapes our lives and to know that the aquarium at Pine Knoll Shores is willing to go the extra mile to ensure that everyone, no matter their ability, is included in their community is amazing."
About the North Carolina Aquarium at Pine Knoll Shores
adapted from a press release from North Carolina Aquariums
lead photo from Pine Knoll Shores Aquarium, www.ncaquariums.com/pine-knoll-shores-education