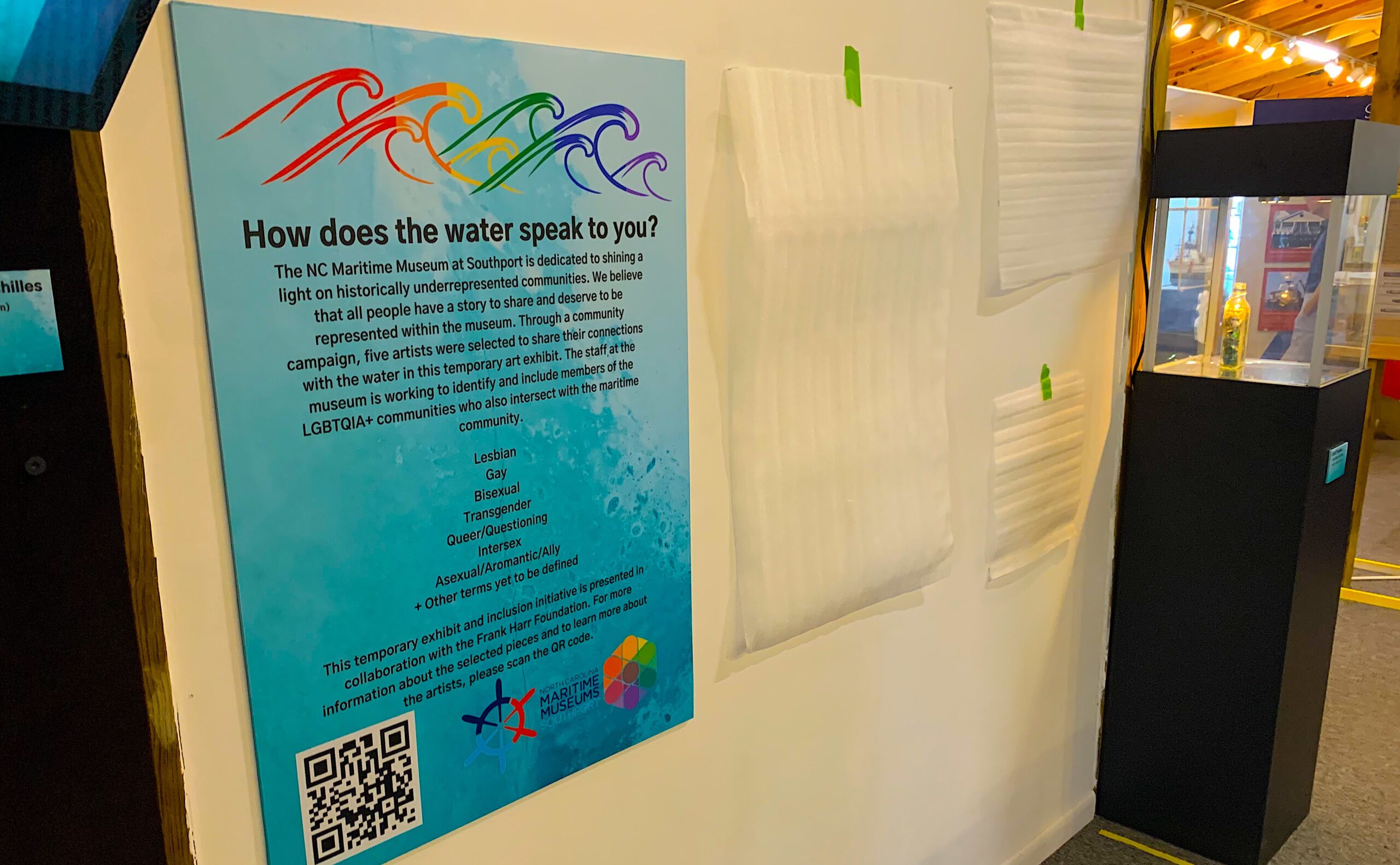 Port cities have always been a melting pot. But not all of the diverse voices within them have had a platform. Staff members at the North Carolina Maritime Museum at Southport hope a new exhibit helps change that.
"We believe that all people have a story to share and deserve to be represented within the museum," said education curator Katy Menne.
Menne and other staff at the museum collaborated with the Frank Harr Foundation to identify members of the LGBTQIA+ communities whose art also intersects with the maritime community. Following a community campaign, five artists were selected to share their connections with the water. "How Does the Water Speak to You?", the art exhibit that features that work, will be on display until Sept. 7 in the museum gallery.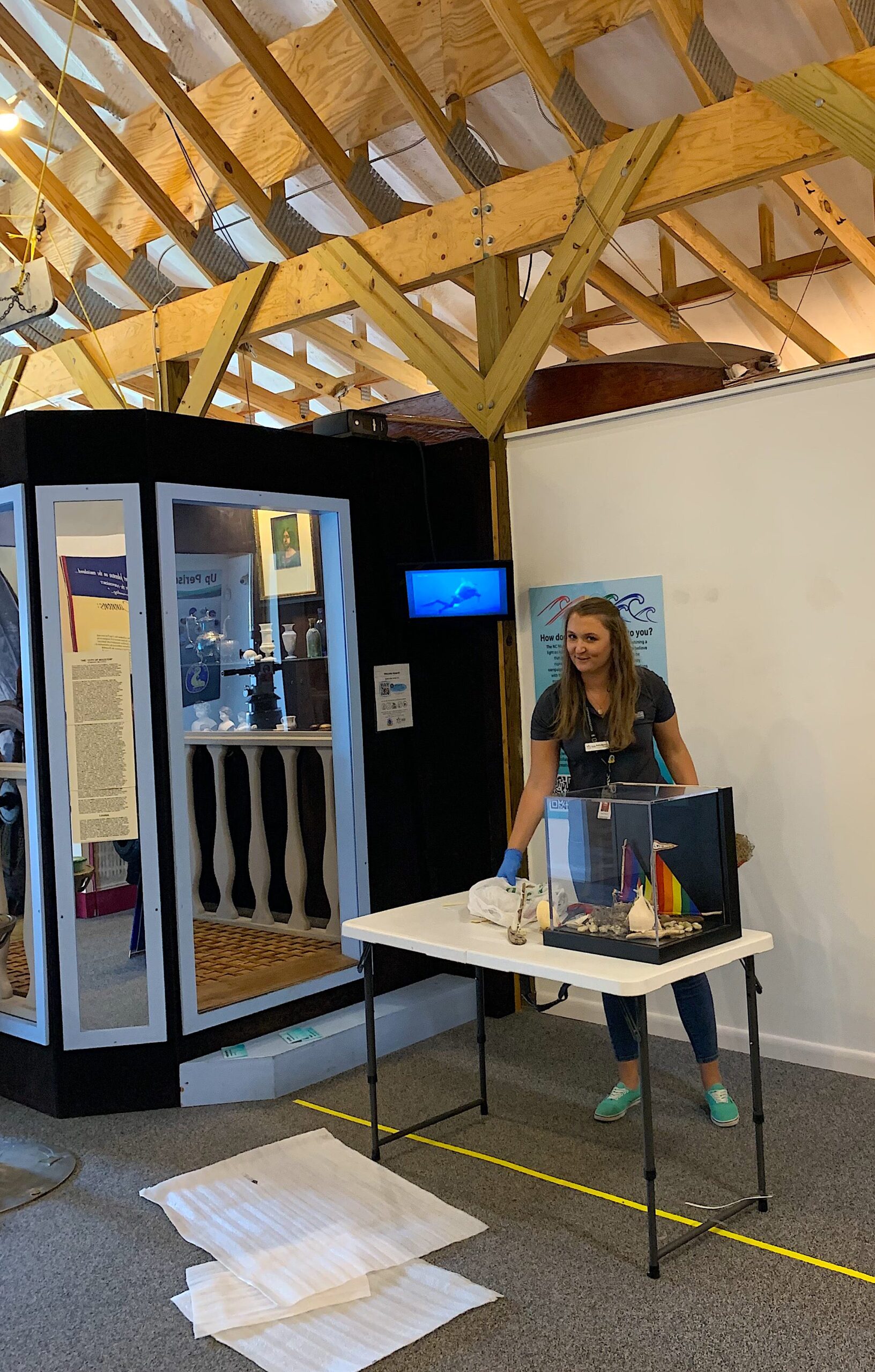 Objects in the exhibit include watercolor and acrylic paintings, as well as digital and found-object artworks. They share a common connection: art with a maritime connection created by members of the lesbian, gay, bisexual, transgender, queer/questioning, intersex, asexual/aromantic/ally communities.
The exhibit is part of a concerted effort to provide a platform for members of historically marginalized communities.
The Frank Harr Foundation, an LGBTQIA education and outreach organization based in Wilmington, helped identify the artists in the community whose work had ties to the water. Featured artists, their works, and media include:
Alexander Brooks, Entangled, watercolor;
Robin Douglass, Sailboats & Buoys, driftwood, cloth and cork;
Achilles Hack, Patroclus and Achilles, digital;
Campbell Idol, Hidden Identity, acrylic; and
Hannah Marley, Small Treasure, glass and found objects.
"We're always looking for more diverse voices, both historic and contemporary," Menne said. "That way, everybody is welcome, everybody is learning."
The North Carolina Maritime Museum at Southport is open Tuesday through Saturday, 9 a.m. to 5 p.m. Admission is free.
For more information, visit www.ncmaritimemuseumsouthport.com.
Photos: courtesy of North Carolina Maritime Museum at Southport.
Adapted from a media release from NC Department of Natural and Cultural Resources.