Are Fish Headed North?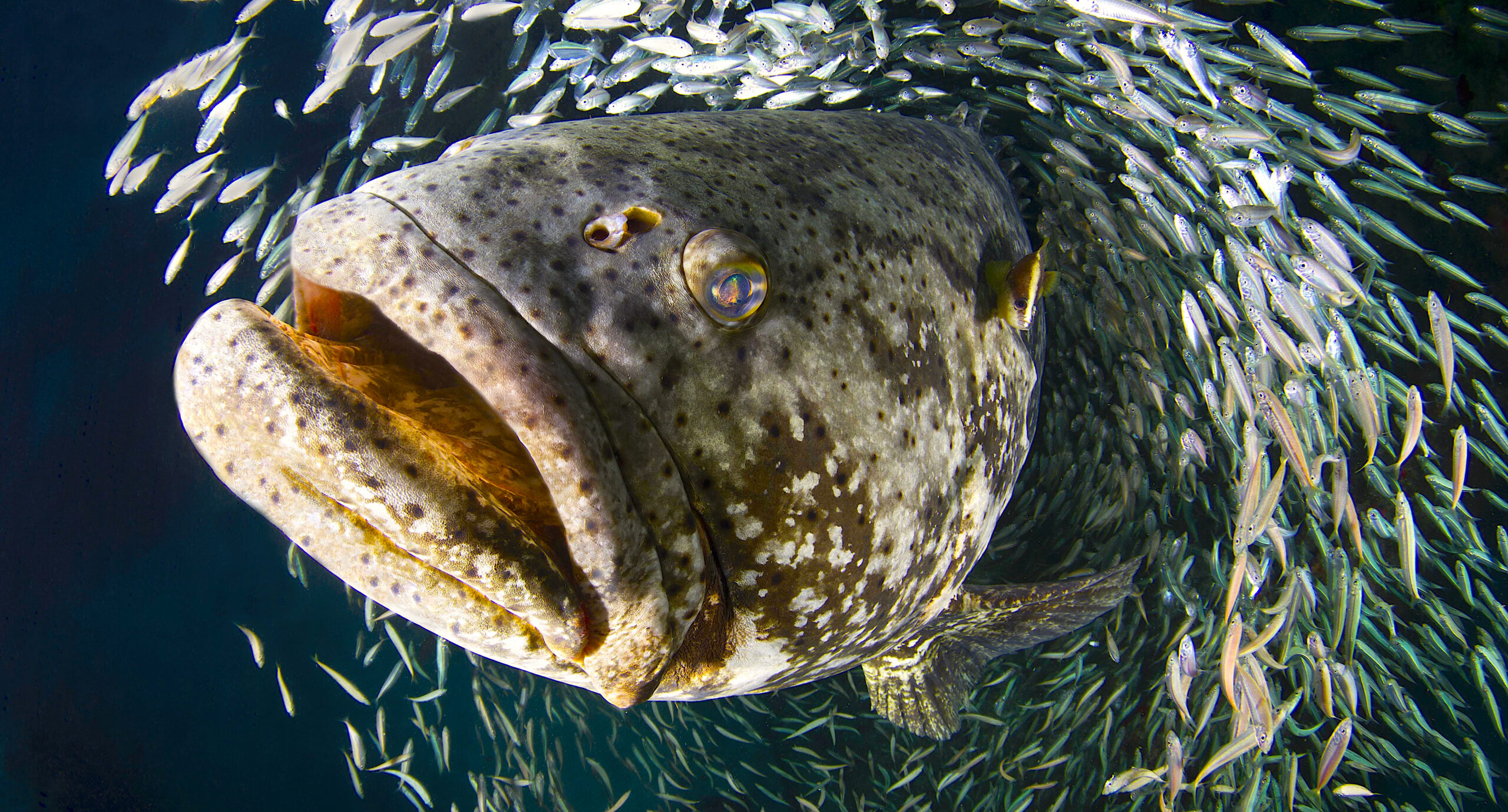 Warming waters means hundreds of fish species — including some of the most economically important to the United States — will be on the move.
Rain, ice, and snow had covered North Carolina in January — even into early February — so it's easy to forget that December 2021 was our fourth-warmest December since 1895. Most sites across the state recorded one of their top five warmest Decembers on record, and Greensboro, Wilmington, and Hatteras each had their second-warmest December in over 100 years.
After becoming winter-hardened in recent weeks, we started March in a warm pattern that has daffodils already blooming and grass greening well out of season. Several personal reports said temperatures in the ocean waters off Hatteras Inlet were in the upper 60s already! Is this warming trend here to stay, and what does it mean for coastal fishes?
Research Need
In North America, changes in the frequency, intensity, and duration of cold temperature extremes will greatly influence fish distributions and migrations. Decreases in frequency and intensity of the coldest events could allow warm-water marine organisms to expand their home range northward. And for cold-water species, it could mean they leave areas they once inhabited as warmer waters become inhospitable to them.
Changing distributions of many popular fish species would impact local fishing communities, and, quite possibly, major fishing ports. As a result, natural resource managers want to better understand the ecological impacts of changes in the frequency and intensity of extreme climatic events.
What did they study?
Researchers examined several scientific studies in order to understand the influence of extreme cold events on the northern limits of the ranges of a diverse group of tropical and subtropical organisms in North American waters, including coastal fishes and sea turtles. They considered the frequency, intervals, and physiological effects of extreme cold events, as well as recent winter warming trends.
To evaluate winter trends over recent decades, the research team analyzed temperature data from several locations in the U.S. between tropical and polar regions. Such "transition zones," between areas of much hotter and colder climates, generally experience wider temperature ranges throughout the year.
Transition zones also undergo more distinct seasonal changes compared to tropical and polar climates, where such variations often are small. North Carolina reefs, for example, lie within such a transition zone, and both subtropical and tropical marine species live comingled, each at the limits of their respective ranges. As water temperatures in the zone are becoming more tropical, this area is becoming an important place to detect climate changes and its impacts.
What did they find?
Recent decades have included warmer winters with fewer extreme cold events. Historically, these events acted in a similar manner as other ecologically important but infrequent disturbances, such as hurricanes, fires, or floods — all of which can cause mass mortality and even large-scale changes in the structure and function of ecosystems.
With warmer winters in the northern hemisphere, scientists expect many species to expand their ranges to the north. These species include: goliath grouper, gray snapper, cobia, bull shark, manatee, and loggerhead and Kemp's ridley sea turtles.
What else did they find?
In taking a closer look at the manatee in particular, the research team found there have been large numbers of manatee sightings, including annual sightings of previously identified manatees, on coastlines in Alabama, Georgia, South Carolina, and North Carolina. These sightings suggest that the species is expanding its summer foraging range. In addition, due to exploratory migrations, manatee sightings are also increasing farther north — even into the Chesapeake Bay.
Reading
Osland, Michael J., et al. 2021. "Tropicalization of temperate ecosystems in North America: The northward range expansion of tropical organisms in response to warming winter temperatures." Global Change Biology. 27: 3009–3034.
The coauthors of this review are partially supported by many sources, including the U.S. Geological Survey (USGS) Land Change Science Climate R&D Program, USGS Invasive Species Program, USGS Greater Everglades Priority Ecosystems Science Program, USGS Ecosystems Mission Area, USGS Southeast Climate Adaptation Science Center, State of Florida Saltwater Fishing License sales, US Fish and Wildlife Service, Federal Aid for Sport Fish Restoration to the Florida Fish and Wildlife Commission, NSERC Discovery grant, National Science Foundation, and NASA Environmental and Medical Contract # 80KSC020D0023.
By Sara Mirabilio
Lead photo: A Goliath grouper pierces a school of baitfish, Jupiter, Florida. Credit: Laura Rock/NOAA.
The text from Hook, Line & Science is available to reprint and republish at no cost, but only in its entirety and with this attribution: Hook, Line & Science, courtesy of Scott Baker and Sara Mirabilio, North Carolina Sea Grant.