Can Researchers Detect Lionfish by Analyzing Environmental DNA?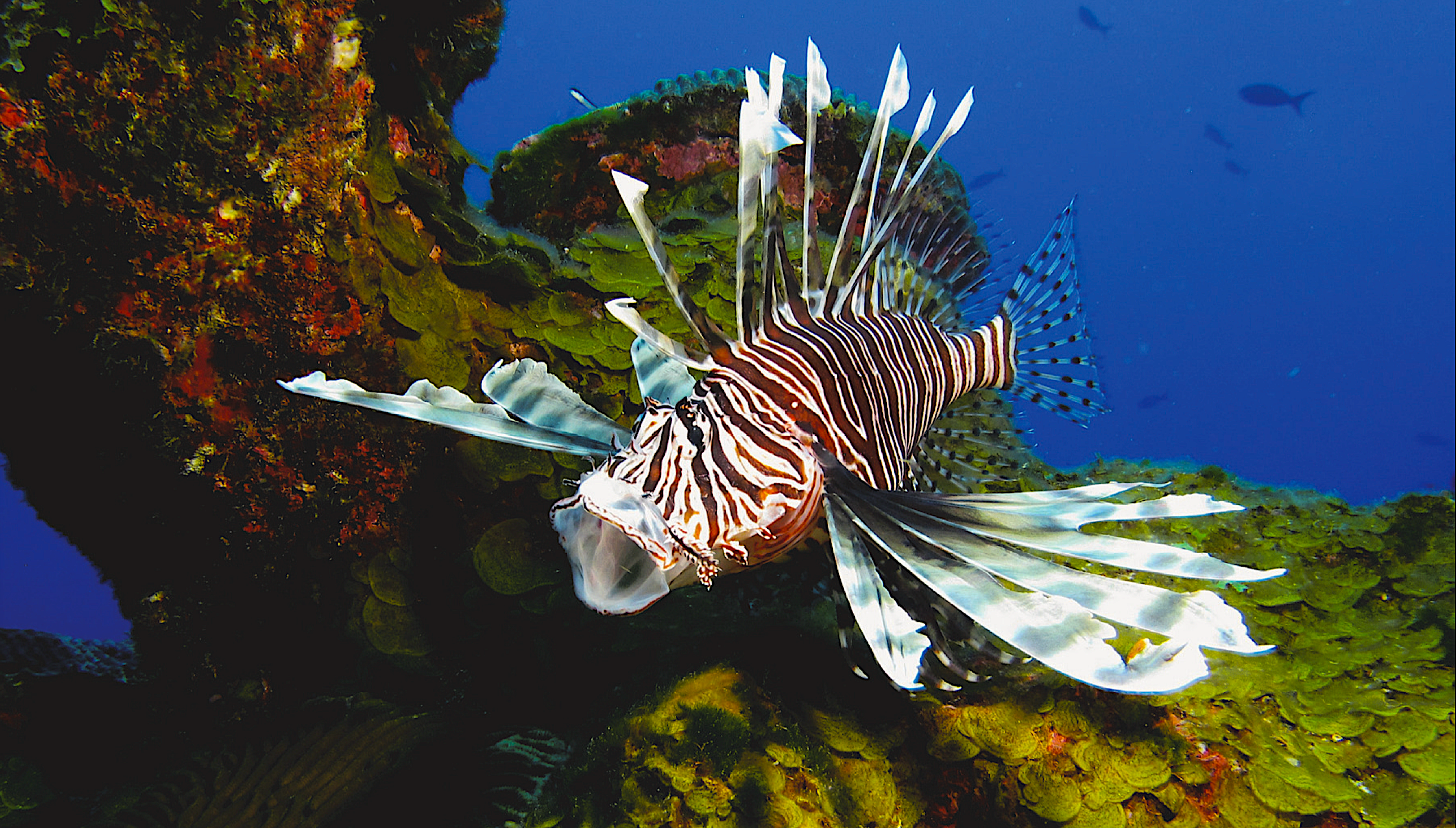 A new study suggests that invasive lionfish have spread into unexpected areas.
Research Need
Lionfish are highly invasive species that are resistant to many forms of population management. While they are known to have established populations in South Atlantic and Gulf of Mexico ecosystems, the fish's pervasiveness was unknown for shallow, inshore, riverine, and estuarine locations along the Gulf.
Environmental DNA — also known as eDNA — is DNA that an organism sheds into the environment. Analysis of eDNA from water and other environmental sources is a relatively new method to determine the presence and prevalence of invasive species. Prior to this research, though, environmental DNA had not been yet used to detect lionfish invasions, which have become a persistent problem in the Southeast.
What if scientists could sample water to determine whether or not lionfish are present without actually seeing the lionfish?
What did they study?
Researchers collected water samples in four river estuaries along the northern Gulf of Mexico: the Mobile River Delta, Perdido River and Bay, Escambia River and Bay, and Blackwater River and Bay. They used 44 sites total across these four estuaries and collected samples in all four seasons during 2016 and 2017. After storing the water samples in dark, cool places, the team then extracted the DNA and analyzed the data.
What did they find?
Researchers found evidence of lionfish in all four sites and in all four seasons of the year.
The team detected the highest numbers of lionfish in July, across locations. Occupancy modeling, a statistical analysis method used to determine the true presence of a species at a site, suggested that the environmental DNA is likely underrepresenting the true number of lionfish at these sites.
In addition, lionfish were present farther inland than previously assumed — with eDNA detected as far as 23 miles inland from the northern Gulf of Mexico.
So what?
Lionfish are an invasive species that indiscriminately feed on other fish in their environment and already have impacted offshore fish, including some popular snappers and groupers.
As this study shows, lionfish also exist in shallow, inshore, riverine, and estuarine locations along the Gulf of Mexico, which means they might also pose a threat to native estuarine fish and invertebrate species, such as shrimp and crabs.
Reading
Whitaker, J.M., Brower, A.L. & Janosik, A.M. Invasive lionfish detected in estuaries in the northern Gulf of Mexico using environmental DNA. Environ Biol Fish 104, 1475–1485 (2021). https://doi.org/10.1007/s10641-021-01177-6
Summary by Nan Pincus.
Lead photo credit: NOAA.
The text from Hook, Line & Science is available to reprint and republish at no cost, but only in its entirety and with this attribution: Hook, Line & Science, courtesy of Scott Baker and Sara Mirabilio, North Carolina Sea Grant.