Can Sand Tigers Survive Catch and Release?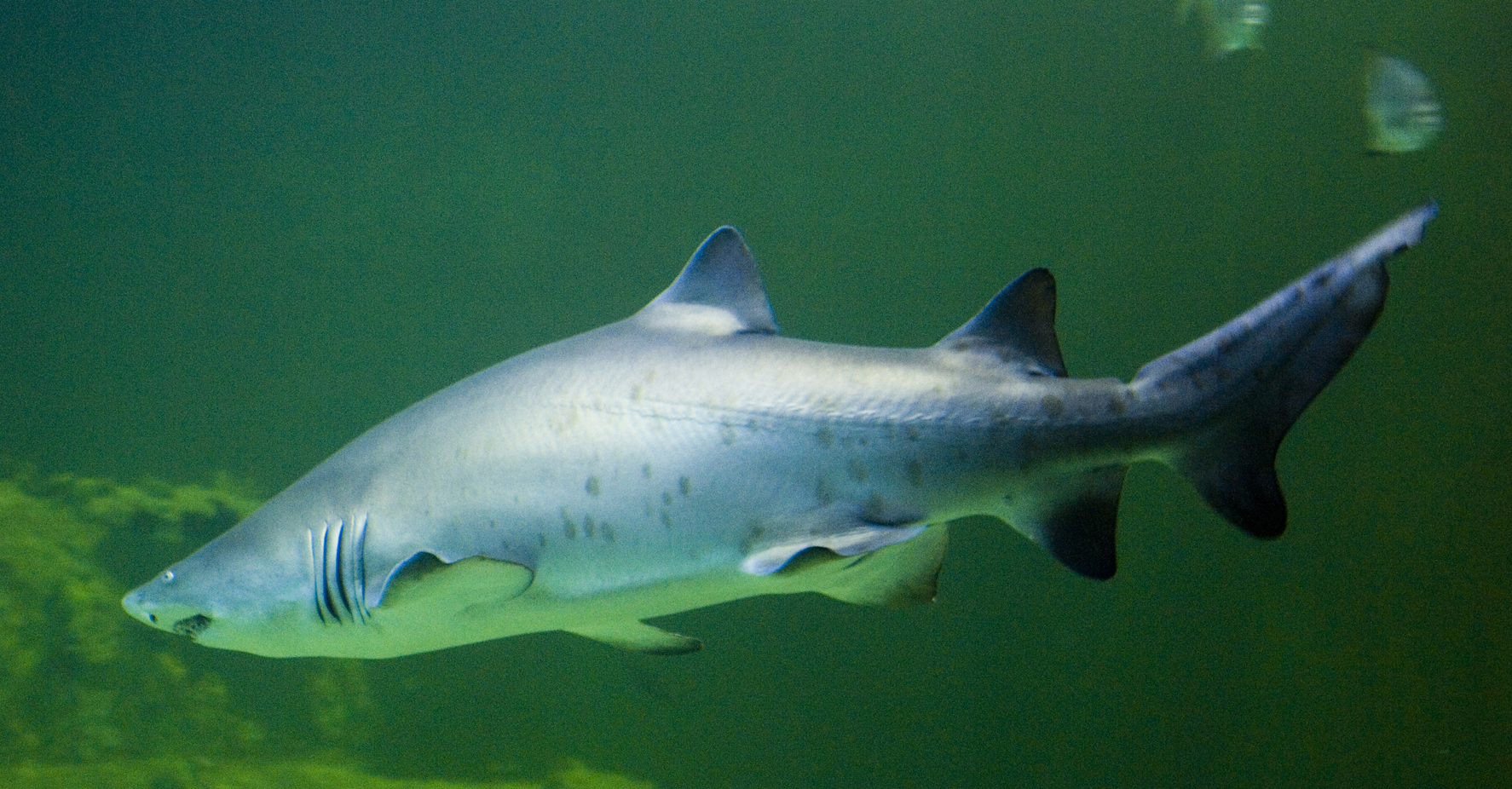 The Effect on a Prohibited Shark Species
While interviewing saltwater anglers at the dock as part of a study more than a decade ago, we learned that anglers rarely recall the actual species identity of sharks that they encounter. More often than not, the response to a catch query was, "Oh yeah, I also caught and released a shark."
Fast forward to today, and classifying the number and release condition of correctly identified sharks is more important than ever. The article we profile below examines the effects of catch and release on a prohibited shark species — the sand tiger.
Research Need
The catch and release of sharks, even for species where harvest is not allowed, is a popular activity among saltwater anglers. In the last decade alone, anglers along the East Coast released 66 million sharks, including 1.2 million that were prohibited species.
A popular species for catch and release is the sand tiger — that large, toothy shark that is often the main exhibit at saltwater aquariums. However, science shows us that catch and release does not necessarily ensure 100 percent survival. Documenting the survival rates of released sharks can better assist with the management of these species.
What did they study?
Scientists teamed up with anglers who were actively targeting sand tiger sharks in coastal Delaware waters. While not influencing fishing practices, the scientists documented the capture of 35 sharks, noting the different fishing styles across the saltwater anglers, as well as the final position of the hook in each shark. Scientists then placed an acoustic tag on the sand tigers in order to track their short-term movements in surrounding waters and to infer whether the animals lived after catch-and-release events.
What did the results show?
Analysis of tagging data revealed that 2 of 33 sharks (6 percent) likely died as a result of catch-and-release events. Anglers landed one shark with a circle hook; the other, a J hook. Both hooks lodged internally, leading to probable death several days after release.
What else did they find?
Although anglers land most sharks using circle hooks (71 percent), sand tigers tend to swallow both hook types, which could lead to internal injuries. Swallowing hooks may be the result of the feeding style of these large sharks. While the catch-and-release mortality rate of sand tiger sharks by saltwater anglers might be low, fishing pressure on this and similar shark species appears to be increasing and could translate into a sizable population impact.
Reading
Kilfoil, J. P., Wetherbee, B. M., Carlson, J.K., & Fox, D.A.(2017).Targeted Catch-and- Release of Prohibited Sharks: Sand Tigers in Coastal Delaware Waters. Fisheries, 42(5), 281-287.
Summary compiled by Anna Greene and Scott Baker
Above photo: Sand tiger at the North Carolina Aquarium at Pine Knoll Shores, by Scott Taylor
The text from Hook, Line & Science is available to reprint and republish at no cost with this attribution: Hook, Line & Science, courtesy of Scott Baker and Sara Mirabilio, North Carolina Sea Grant.