Can Tarpon Survive a South Carolina Winter?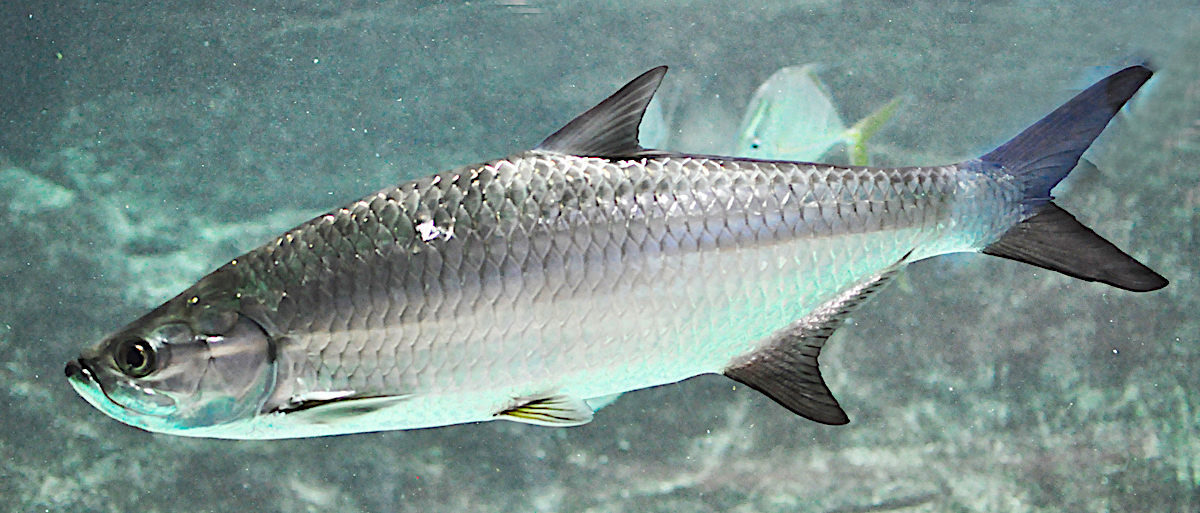 Tidally-restricted coastal ponds can provide tarpon a welcome refuge during some of the coldest months
Most North Carolina saltwater anglers know that spotted seatrout can die if coastal waters dip during cold snaps. That's because North Carolina is near the northernmost extreme of spotted seatrout's geographic range. But are there other species found in our region that dislike cold weather?
Research Need
Anglers associate tarpon with Florida and warm waters — and for good reason. However, the tarpon's range extends north of Florida, but generally not in high numbers, and certainly not during the winter.
Scientists and tarpon enthusiasts noticed that a number of juvenile tarpon were present in a tidally-restricted, upland pond in coastal South Carolina during the winter months. Waters in the pond appeared to be slightly warmer than the surrounding waters.
What was the eventual fate of these fish? Did other sizes of tarpon call this pond home?
What did they study?
For about 3 years, scientists based at Baruch Marine Field Laboratory in South Carolina, with assistance from some enthusiastic volunteer anglers, used hook and line to catch, electronically "pit-tag," and release 95 tarpon at the pond. The research team took length measurements and collected tarpon scales to infer the age of the fish.
What did they find?
All but one of the tagged tarpon were less than three years old. The research team recaptured 29 of them: 13 fish survived one winter, and two fish survived the second winter.
What else did they find?
This coastal pond near North Inlet, South Carolina, represents the northernmost published documentation of overwintering by juvenile tarpon. In general, waters in the shallow pond were warmer than waters in the nearby tidal creek during the winter months.
How many other locations in South Carolina might serve as winter refuge for tarpon — or even in southern North Carolina?
Reading
Mace III, Marvin M., Matthew E. Kimball, Garrett M. Elmo and Derek P. Crane. 2020. Overwinter survival, age, and growth of juvenile tarpon (Megalops atlanticus) in a shallow, tidally-restricted habitat in South Carolina. Environ Biol Fish (2020) 103:965–972. https://link.springer.com/article/10.1007/s10641-020-00998-1
Summary by Scott Baker
Lead photo: adult tarpon, courtesy of Citron/CC-BY-SA-3.0
The text from Hook, Line & Science is available to reprint and republish at no cost with this attribution: Hook, Line & Science, courtesy of Scott Baker and Sara Mirabilio, North Carolina Sea Grant.