Can Virtual Fish Collections Allow for Online Learning?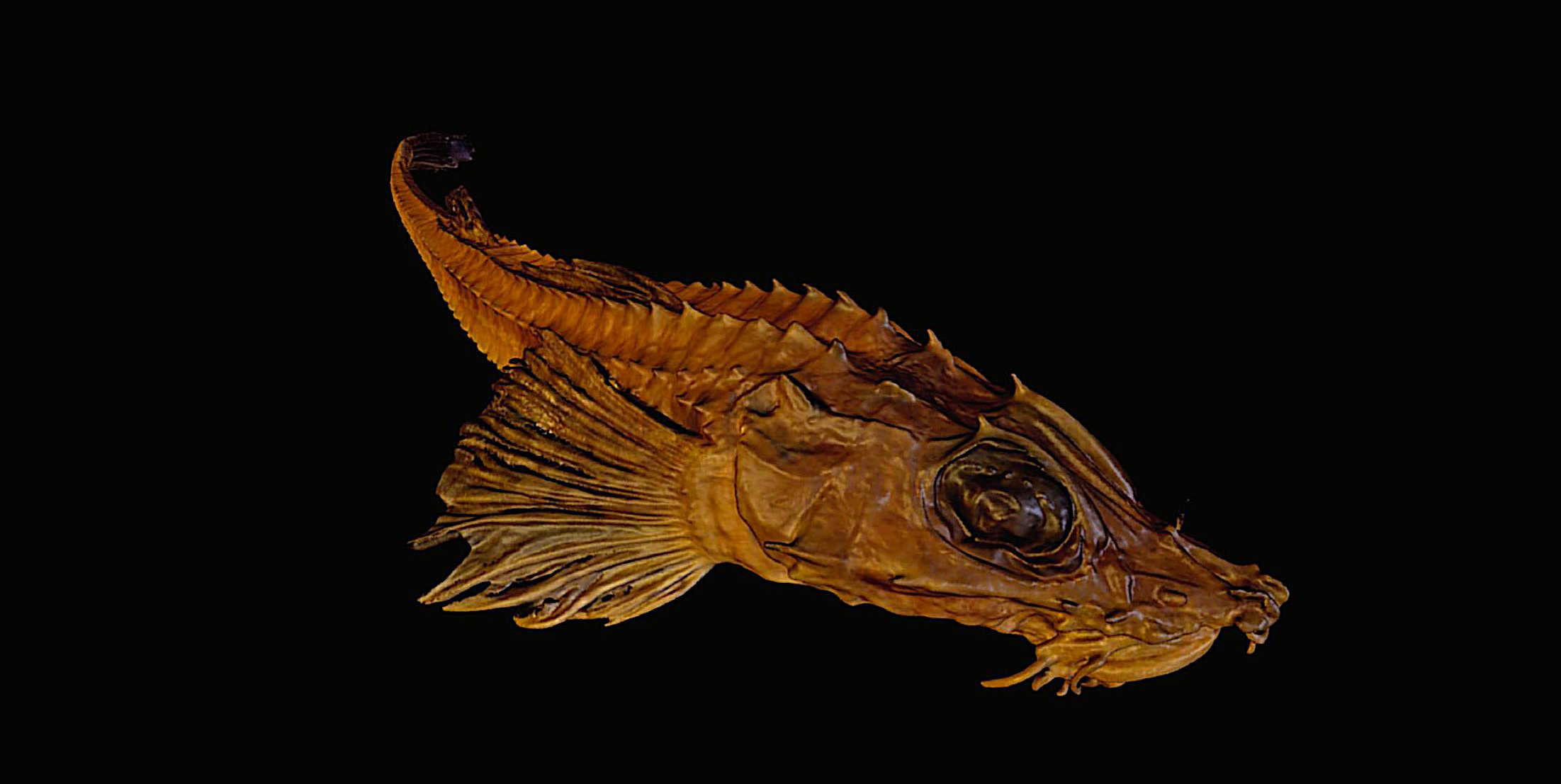 Online learning offers promise and certainly works for some subjects — but face-to-face instruction is still more effective for other types of classes.
Research Need
Traditionally, biologists have relied on providing students with hands-on laboratory opportunities when it comes to teaching courses, such as anatomy and life sciences. This approach allows students to engage, compare, and gain knowledge about different organisms, while also allowing them to view parts of an animal, and on some occasions, do so at the microscopic level.
However, universities are changing rapidly and are beginning to see increasing numbers of students pursuing degrees online. More students are missing experiential hands-on learning, which develops crucial skills in observation, comparison, and inference.
Even before the pandemic, more than half of degree-seeking students were enrolled entirely online in Oregon State University's Department of Fisheries and Wildlife, and face-to-face students often took several courses online.
During the pandemic, OSU instructors of a course on the study of fishes decided to virtualize specimens, lectures, and field trips in order to provide a fuller learning opportunity.
But, is this method an effective way forward for future laboratory instruction?
How did they teach?
Instructors at OSU developed a virtual version of their collection of fishes, which includes 2D photographs and enhancement through 3D-surface scanning, as well as online lectures, labs, discussions, and exams, in addition to a virtual field trip.
Most of the virtualized specimens originated within the Oregon State Ichthyology Collection. Students and instructors can access the images, data, and other components of the virtual specimen collection by logging into a custom website using their academic credentials.
With the ability to interact with both 2D and 3D modules of specimens, flashcards, and virtual field trips, students were able to illustrate and compare specimens in the online labs and exams.
What did they find?
When it came to working with images using the 2D-image scanning, students had difficulty identifying certain features like fins and scales. In contrast, 3D images allowed students to rotate and zoom in on the images — although this technique was costly to utilize.
Generating online exams proved to be straightforward but was time consuming. The biggest challenge was producing enough images so that the exams could display specimens other than the ones visible to the students during the weekly labs and in the student-facing portions of the virtual specimen collection. In addition, students helped with the 2D scanning, which resulted in high variability in the quality of the images.
Last, generating the 3D specimen models proved to be a big expense, with an investment of $26,000 to produce 50 specimen scans. Most schools might not have this kind of budget.
Anything else?
Face-to-face instruction offers instructors and teaching assistants the ability to circulate among the students and offer suggestions and friendly corrections. They also can easily pull aside struggling students for pep talks and extra help, which can substantially improve student morale and performance. The online format impedes such interaction, even though instructors provide feedback to students through discussion board comments, email, and video messages.
So what?
Although virtualization has opened access to specimen-based learning to the underserved online segment of the student population, instructors noted that there are still many limitations. Some even thought that this approach might lead universities to do away with teaching collections entirely.
The instructors also noted that it currently is not possible to replicate fully the rich experience associated with access to a physical specimen collection. In particular, they found it difficult or impossible to replicate the experience that helps students understand differences in spine and scale types, to dissect specimens or manipulate them freely under a microscope, and even to fully understand the massive size differences among species.
Reading
Sidlauskas, B. L., Burns, M. D., Buser, T. J., Harper, N., and Kindred, M. (2021). Teaching ichthyology online with a virtual specimen collection. Ichthyology & Herpetology, 109(2), 407-423.
Funding for this project was provided by OSU Ecampus and Department of Fisheries, Wildlife, and Conservation Sciences, OSU's Office of Information and Technology, and the National Science Foundation.
Summary compiled by Lauren D. Pharr.
Lead photo: still image of 3D model for Leptagonus frenatus. Credit: L. Carr, N. Harper, and M. Leppin.
The text from Hook, Line & Science is available to reprint and republish at no cost, but only in its entirety and with this attribution: Hook, Line & Science, courtesy of Scott Baker and Sara Mirabilio, North Carolina Sea Grant.