Do Innovations for Recreational Fishing Create Challenges for Fisheries Management?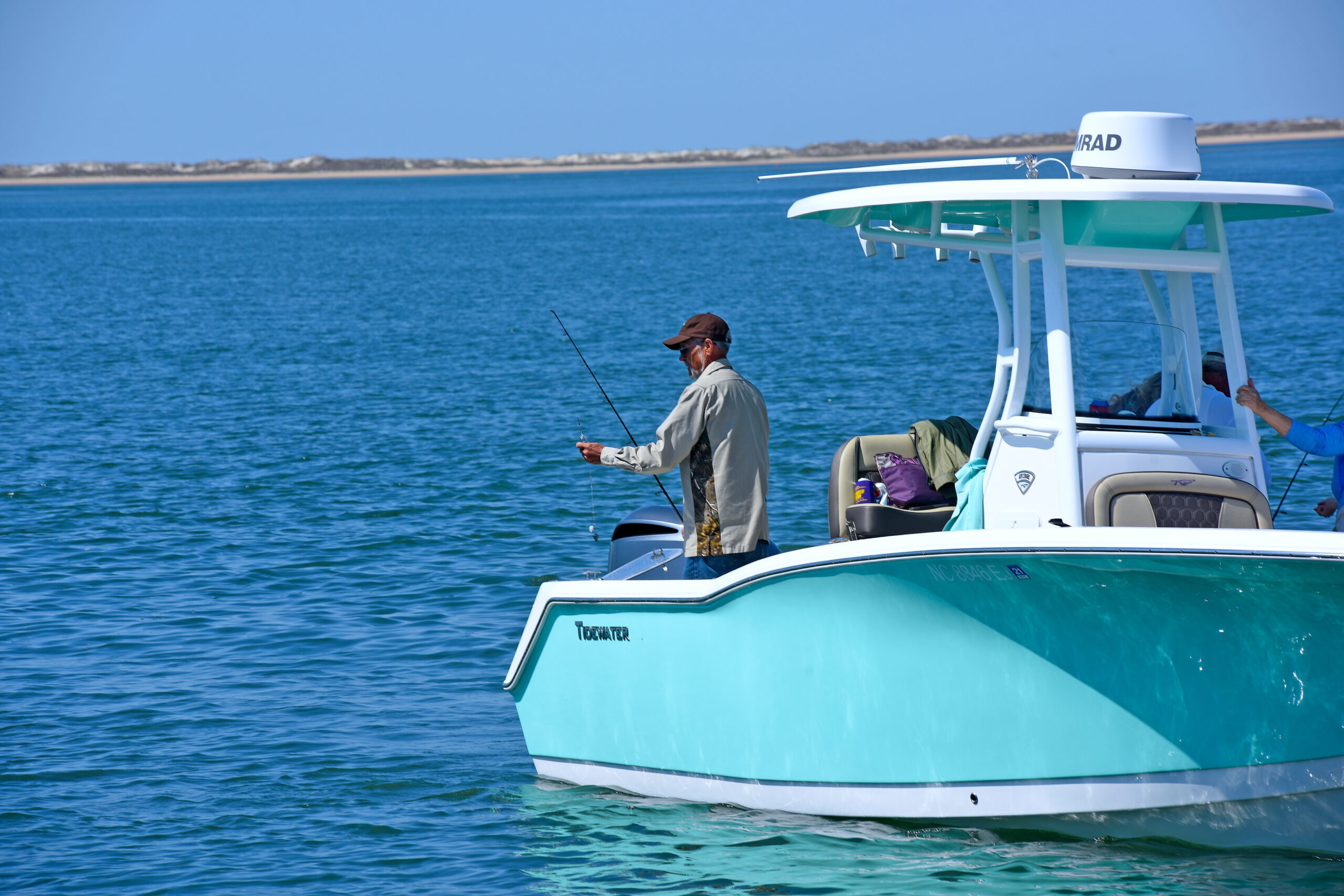 Research shows that threats and opportunities arise when anglers use new technology.
Research Need
Innovations in recreational fishing affect how anglers interact with each other and the environment. As new fishing gear and practices emerge, fisheries assessment and management also must adapt to changes. Such technology can shape many experiences when it comes to angling, from selecting a fishery, enticing and hooking fish, and sharing information with peers. Social media and other forms of information sharing provide an opportunity to create a positive feedback loop, whereby more anglers will adopt the technology that successful anglers are using.
These new technologies also can benefit fish and fisheries by creating gear that improves fish survival after release. However, innovations can create challenges for unprepared fisheries managers and policymakers, which can lead to ill-defined approaches to keep up with the latest tech.
How are innovations in recreational fishing changing the way that anglers interact with fish, and what is the impact on recreational fisheries management?
What did they study?
To analyze how recreational fishing innovations are changing anglers' interactions with fish, researchers developed descriptive case studies. They reviewed various technological innovations in recreational fishing, including Remotely Operated Vehicles (ROVs), underwater cameras, boat-based electronics, smartphones, social media and online forums, hook technology, lure and bait technology, fish attractants, and fish handling, as well as fishing rod, reel, and line technology.
What did they find?
Most innovations either make the fishing activity less challenging (i.e., increasing the ease of line retrieval) or make fishing more efficient in terms catch and time.
In addition, the use of new technology not only affects catch rates but also fishing mortality, which has direct implications for the management of fisheries.
Although technology and innovation play important roles in developing real-time effective management of recreational fisheries, management agencies are generally slow to adopt new technologies, which likely leads to a mismatch between the benefits to anglers of adopting technology and the speed of response from managers to technologically-driven changes.
So what?
Through collaborations with anglers and other stakeholders, government agencies can embrace and use technology to support conservation of fish stocks. Fisheries management agencies and recreational fisheries scientists can stay up-to-date on the latest innovations, for example, by attending industry trade-shows, as well as by monitoring social media, video sharing sites, online forums, and traditional media.
Reading
Cooke, S.J., Venturelli, P., Twardek, W.M. et al. Technological innovations in the recreational fishing sector: implications for fisheries management and policy. Rev Fish Biol Fisheries 31, 253–288 (2021). https://doi.org/10.1007/s11160-021-09643-1
Arlinghaus received funding through the European Union (European Maritime and Fisheries Fund), the State of Mecklenburg-Vorpommern (Germany), and the German Federal Ministry of Education and Research. Cooke was supported by Genome Canada and the Natural Sciences and Engineering Research Council (NSERC) of Canada and Genome Canada. Twardek was supported by NSERC. Skov was supported by the European Commission Data Collection Framework and the Danish Rod and Net Fish License Funds. Danylchuk was supported by the National Institute of Food and Agriculture, U.S. Department of Agriculture, the Massachusetts Agricultural Experiment Station, and the Department of Environmental Conservation at U Mass Amherst.
Summary compiled by Lauren D. Pharr
Lead photo courtesy of NC State University Photos.
The text from Hook, Line & Science is available to reprint and republish at no cost, but only in its entirety and with this attribution: Hook, Line & Science, courtesy of Scott Baker and Sara Mirabilio, North Carolina Sea Grant.