How Big Is That Bass?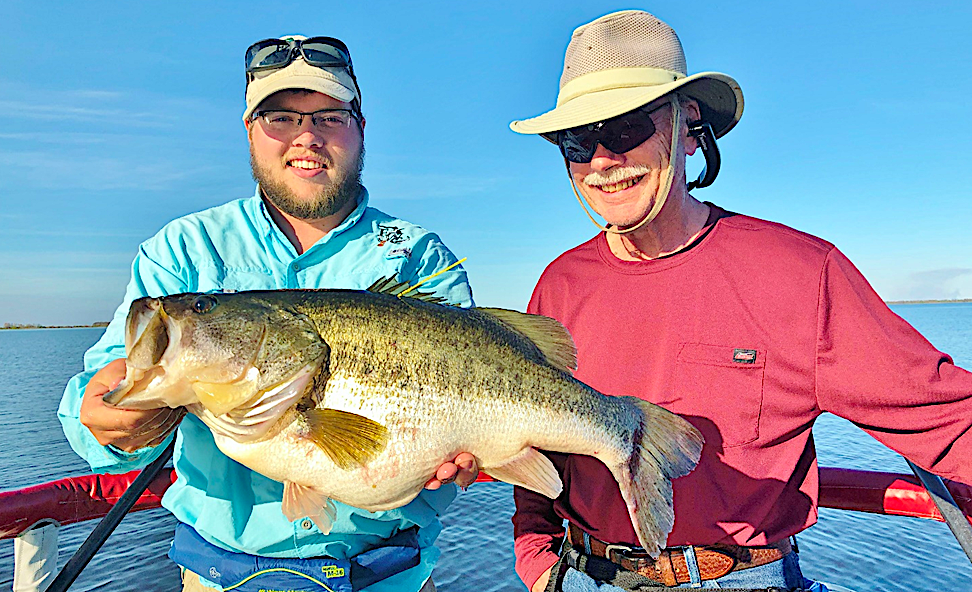 The "TrophyCatch Eyeball Challenge" reveals that guessing the weight of a bass in a photo is a lot harder than most people think.
Research Need
TrophyCatch is a citizen-science program that the Florida Fish and Wildlife Conservation Commission runs to recognize anglers. The program rewards anglers who document their catch and release trophy largemouth bass (8 pounds or heavier). Since its start in 2012, TrophyCatch participants have recorded over 10,000 bass with the program.
Over the years, some of these bass have generated interesting discussions about their size. For example, some anglers occasionally have commented on TrophyCatch Facebook photos, "There's no way that bass is eight pounds!"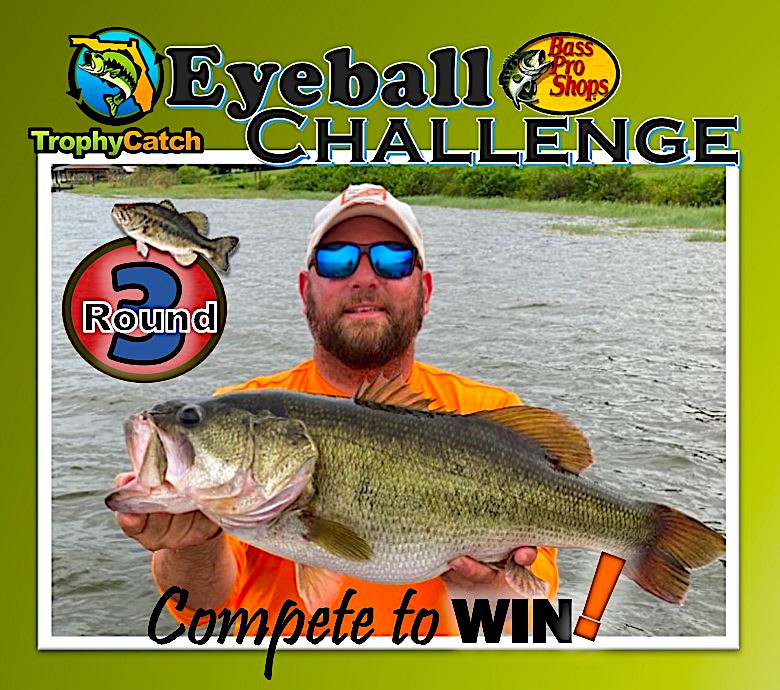 But if there's one thing TrophyCatch biologists have learned from looking at thousands of bass photos, it's that the same fish can look very different depending on how the photographer snaps the picture and how the angler holds the fish. A hero shot of the angler holding up their trophy bass might be the best-looking photo for a Facebook post, but it also might appear to anglers that the fish is under eight pounds.
Thus, the Eyeball Challenge was born. This study gathers specific data about how accurate anglers are in assessing the weights of bass from photographs.
What did they study?
The Eyeball Challenge asked anglers to estimate the weights of bass in three separate challenges, each with a series of photos of bass held by anglers and biologists. A biologist with field scales weighed each bass to ensure accuracy.
What did they find?
Eyeball Challenge participants indicated if they identified as novice, intermediate, or avid anglers, and they provided the number of years of bass fishing experience they had accumulated. Interestingly, there was no performance difference among the three levels of anglers. It takes anglers a lifetime of fishing experience (60 years or more) to gain only about one-half pound of accuracy over inexperienced anglers.
The bottom line is that no matter how good you are at catching fish or how long you've been fishing, a variety of factors makes it hard to accurately guess the weight of a fish from a photo.
What else did they find?
How an angler holds his or her bass in a photo makes quite a difference in how people perceive it. One-half of the bass featured in Round 3 were held out toward the camera, at arm's length. The others were held much closer to the angler's torso. Anglers were much more accurate at guessing weights of bass held at arm's length but had a slight bias towards overestimating those bass. For bass held close to the body, anglers underestimated those bass, on average, by over 1.25 pounds.
It's now scientifically proven. If you want the best photos of your catch, hold that fish out toward the camera. If you don't, it might be impossible to convince your fishing buddies just how big that bass really was!
Reading
More on the TrophyCatch Eyeball Challenge
Facebook: TrophyCatch Florida
Instagram: @FishReelFlorida
Summary compiled by Laura Rambo:
Laura Rambo serves as the communications and marketing manager for the Division of Freshwater Fisheries Management at the Florida Fish and Wildlife Commission. She began her career in public relations and has experience spearheading communications operations while developing and implementing strategic plans to drive brand messaging, event coverage and positive media results. At the FWC, she develops communication and marketing tactics that help advance the conservation messaging around freshwater fishing in Florida. She has a Bachelor of Science degree in psychology and a minor in English from Florida State University. Laura resides in Tallahassee, Florida, with her family.
Photos courtesy of the Florida Fish and Wildlife Conservation Commission.
The text from Hook, Line & Science is available to reprint and republish, but only in its entirety and with this attribution: Hook, Line & Science, courtesy of Scott Baker and Sara Mirabilio, North Carolina Sea Grant. HookLineScience.com