How Do We Become Hunters and Anglers?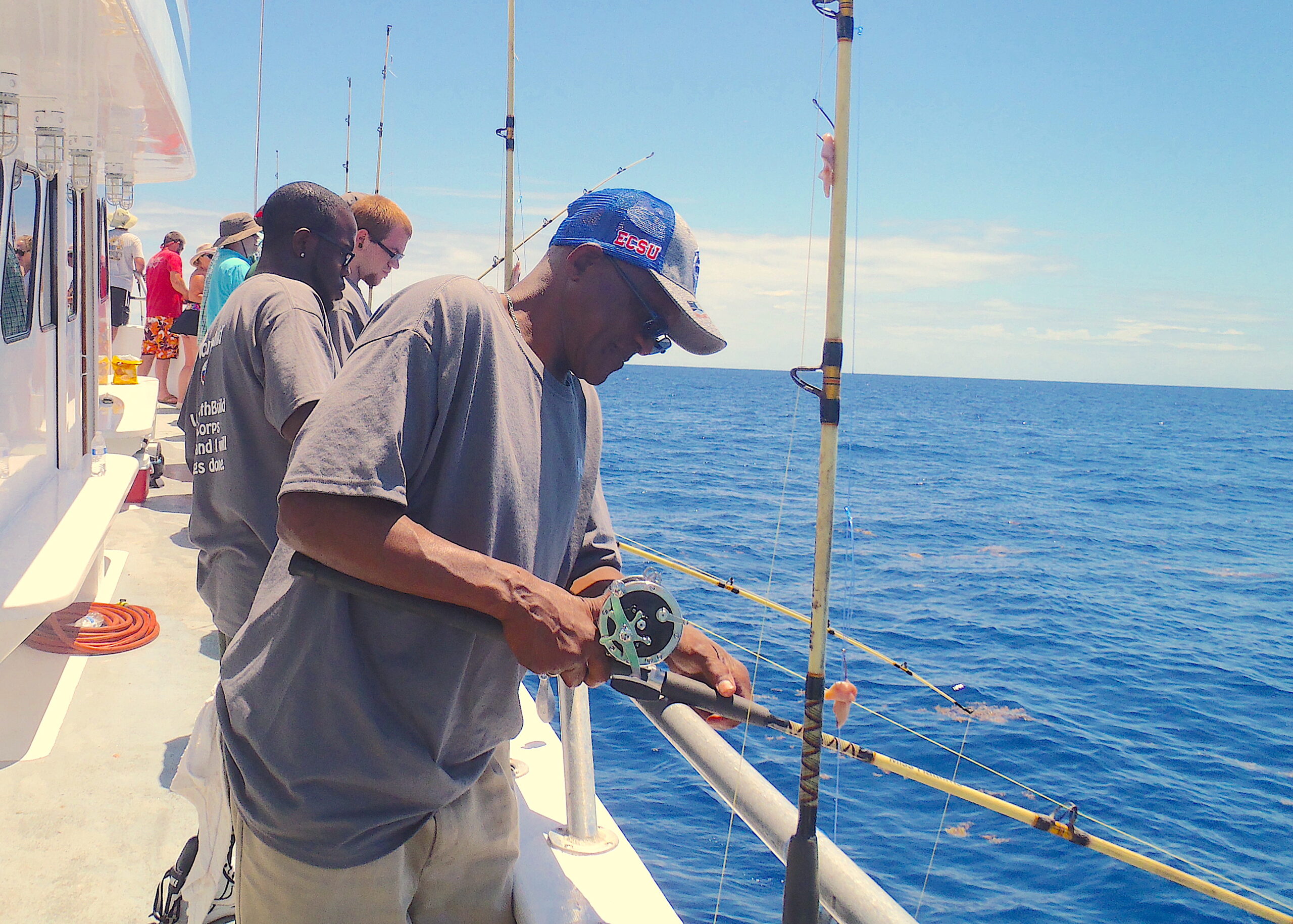 The answer lies in the strengths of family-based and community-based networks.
Fishing provides opportunities for everyone – or does it? The cost of fishing licenses and gear, boating, and access, to name a few factors, are barriers to recreational fishing for underserved and marginalized populations.
Research Need
Responding to the needs of changing demographics of hunters and fishers across the United States will require a deeper understanding of how these sports fit within the cultures of ethnic and racial minority groups.
Previous studies have suggested that leisure patterns might share some similarities while also differing across racial and ethnic cultures. What influences hunting and fishing participation, attitudes, expenditures, ecological impacts, and policy?
What did they study?
According to hunters, fishers, wildlife management agencies, and other groups, the future of hunting and fishing depends on active and robust social networks. A research team wanted to explore the cultural implications of this and focused both on social networks and on tradition and heritage.
The team randomly selected 6,490 people from the N.C. Wildlife Resources Commission Automated License and Vessel Information Network and administered an online survey designed to examine the perceived strength of family-based and community-based networks of hunters and anglers. The survey also collected information on age, gender, education, hunting and angling frequency, and upbringing.
What did they find?
The researchers received 1,048 responses to the survey from five main groups: whites (65.2% of the responses), African Americans (13.0%), Asians (6.9%), Native Americans (5.6%), and Hispanics (5.3 %), with smaller response rates from additional groups. In general, anglers who took the survey both were less likely to have a college degree and began fishing at earlier ages than people who didn't respond.
The team discovered some significant differences among groups. Having a long family tradition of fishing and a fishing role model as a youth were prominent characteristics of white and African American anglers.
African American and Hispanic anglers considered fishing more important within their communities compared to other kinds of activities.
Asians' scores were low for both hunting and fishing activities, meaning they didn't think the questions about the two sports were representative of them.
So what?
The roles of different cultures in North Carolina's fishing among Hispanics, African Americans, and whites appear to have a lot in common. When we attempt to recruit new hunters and fishers from these and other groups, we can promote these sports in ways that are inclusive to all members of each individual's social network, with a heightened focus on building a community.
These findings also suggest a need to engage the fastest growing ethnic group in the United States — Asian-Americans — and to do so with uniquely tailored forms of hunting and fishing.
Reading
Serenari, C., and Peterson, M.N. 2022. "Evaluating the Cultural Fit of Hunting and Angling Among Minority Sportspersons in North Carolina," Leisure Sciences, 44:1, 22-35, DOI: 10.1080/01490400.2018.1458262.
By Sara Mirabilio
Lead photo credit: Sara Hallas, NC Coastal Federation.
The text from Hook, Line & Science is available to reprint and republish at no cost, but only in its entirety and with this attribution: Hook, Line & Science, courtesy of Scott Baker and Sara Mirabilio, North Carolina Sea Grant.