What Are the Most Popular Blogposts from the First Six Months of Hook, Line and Science?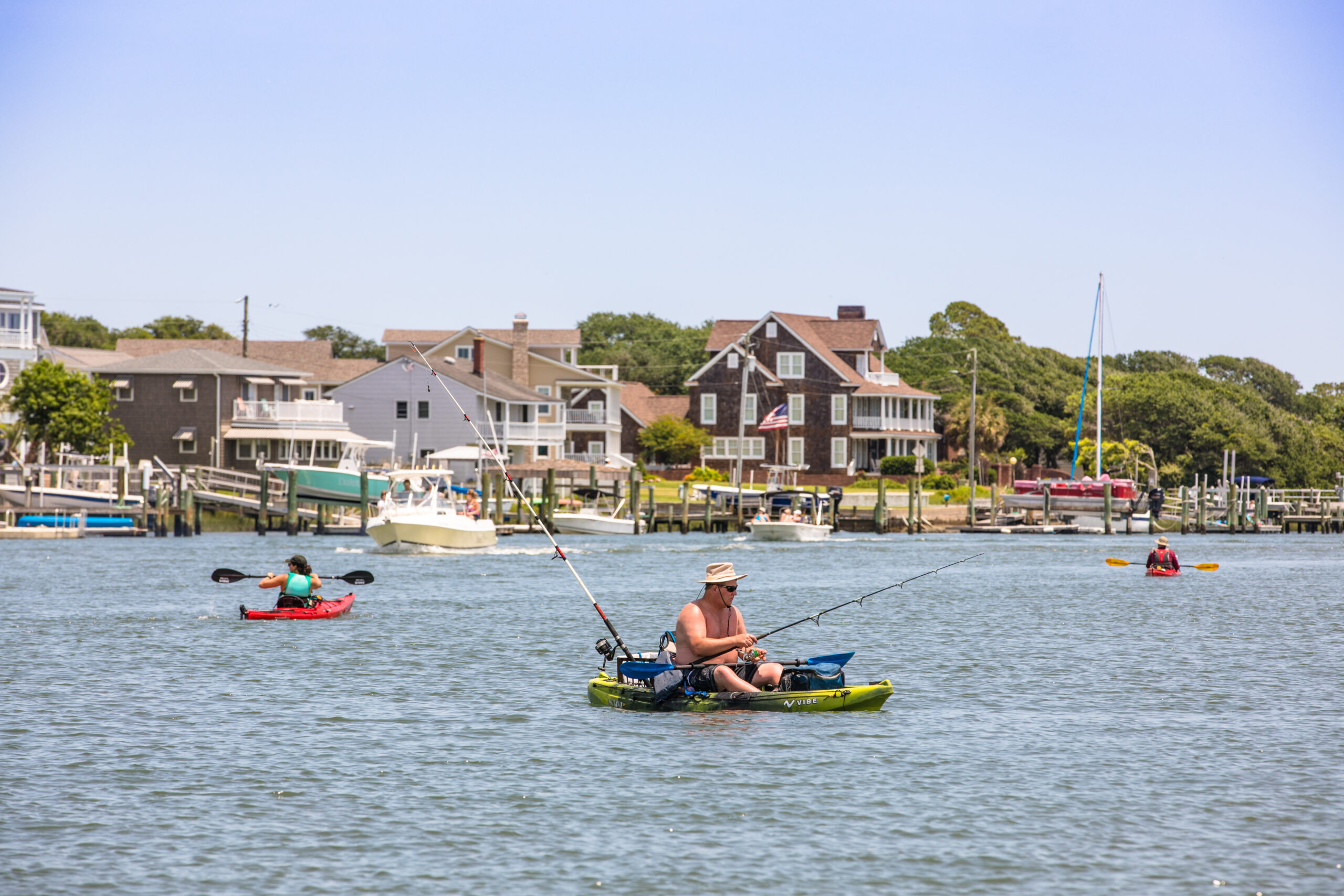 Posts on lionfish diet, shellfish pathogens and a northward shift of fisheries are the most read to date.
We realize there are plenty of print, online and in-person resources available to help anglers CATCH more fish. What's the best lure for my target species under "x" conditions? What tide cycle is best for this or that? Who is catching what, when and where? We can't really compete with experts or message boards that can provide that information and don't really want to. That's not our expertise.
Our goal, as scientists who specialize in marine fisheries, is to provide saltwater anglers in particular and readers in general with easy access to science-based information related to fishing and fisheries. We can't cover everything – so we have been seeking out articles of interest as identified by our statewide survey of anglers.
Since the launch of Hook, Line and Science in December 2018, we have provided 25 blog posts across three primary topical categories: fisheries science and management (9 posts), boating and angling practices (10 posts), and conservation and habitat enhancement (6 posts).
Below are the most popular three posts from Hook, Line and Science during our first six months. As always, to find out more details about the studies and access the original research articles, check them out on Hook, Line and Science.
Thanks for reading!
What Does the Invasive Lionfish Eat?
Interesting finding:
In general, the fish families found in the stomach contents of lionfish did not match expected amounts. Lionfish, in particular, target grunts, sea basses and groupers more frequently than expected, with grunts comprising 41% of the lionfish diet. This is bad news for fishermen, who tend to target the same fish families on North Carolina reefs.
Do Bacteria in the Water Infect Us Through Shellfish?
Interesting finding:
Concentrations of Vibrio bacteria in the water and in oysters correlated. However, the concentrations of these microbes in clams and in the water did not correlate. When researchers compared oysters and clams from the same site, oysters had a higher level of Vibrio infection than clams. Computer modeling can help predict where bacteria hotspots may occur.
Will Fish Move as the Atlantic Warms?
Interesting finding:
Scientists have forecasted that ocean temperatures in the nearshore Atlantic, including portions off the coast of North Carolina, will increase by 7.4oF (4.1 °C) on the surface and 9.0oF (5.0 °C) on the seafloor along the Continental Shelf. This will result in a probable northward shift for the majority of species' thermal habitats. Projections suggest that butterfish and black sea bass will suffer moderate losses in preferred thermal habitat, whereas such species as summer flounder, striped bass and Atlantic croaker will experience significant increases.
Summary compiled by Scott Baker
Photo by Jared Kay, courtesy of VisitNC.com
The text from Hook, Line & Science is available to reprint and republish, but only in its entirety and with this attribution: Hook, Line & Science, courtesy of Scott Baker and Sara Mirabilio, North Carolina Sea Grant. HookLineScience.com