What Should We Do With a Fleet of Boats When It Wears Out?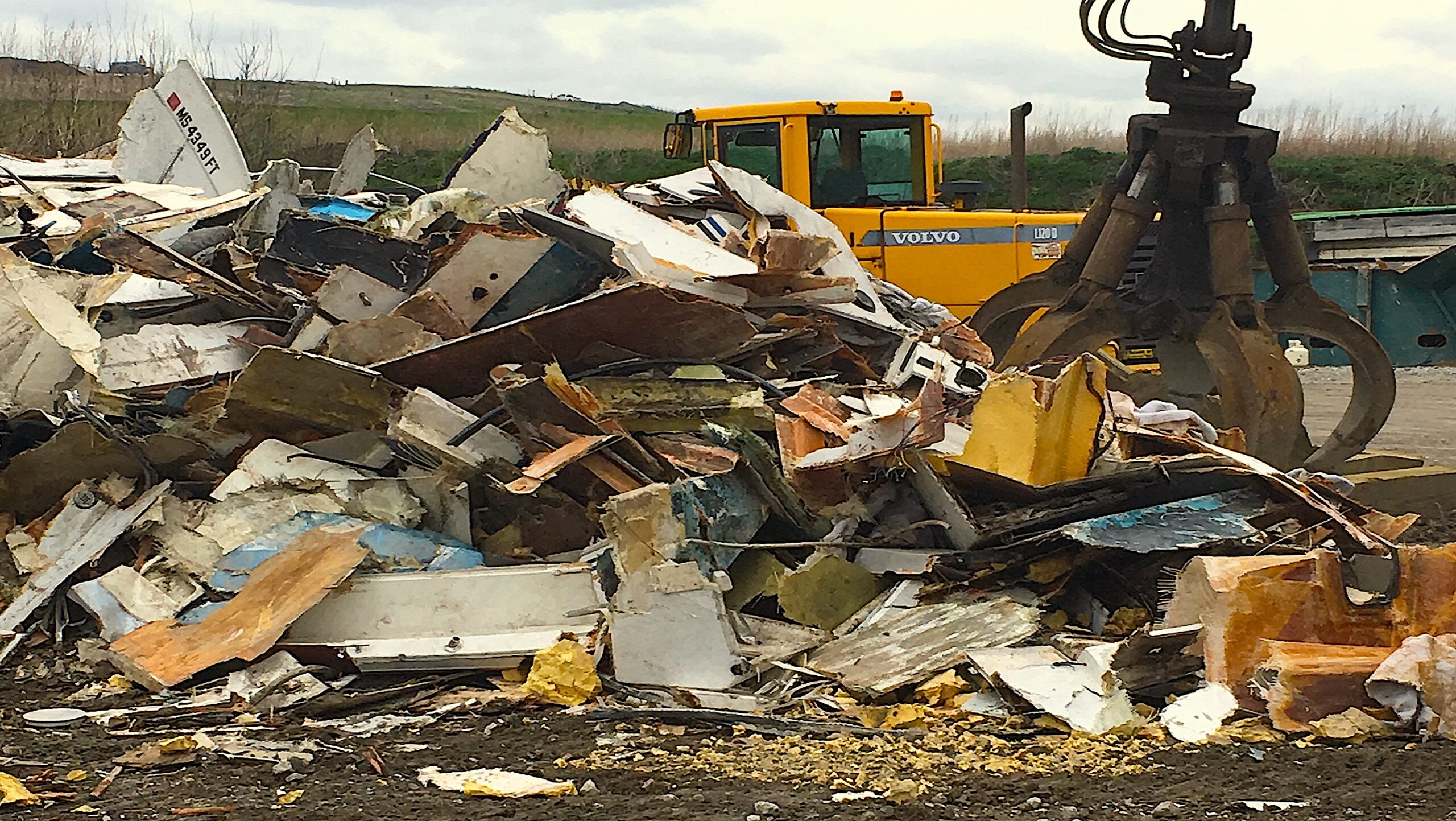 A new project points the way to more sustainable solutions for fiberglass vessels that have reached the end of their operating lives.
The Problem
Millions of recreational fiberglass boat hulls mass-produced in the 20th century have begun to accumulate in U.S. coastal communities as they reach "end-of-life" status. According to the National Marine Manufacturers Association, 3 million boats were retired from use between 2003 and 2019.
This figure does not even include recreational boats lost or destroyed as a result of significant tropical storms and hurricanes. Sandy (2012), Harvey (2017), and Irma (2017) alone caused the loss of approximately 128,000 vessels in the United States — nearly $1.3B in value, according to BoatUS.
This legacy fleet — compounded by impacts from natural disasters and a universal trend of boat abandonment and dereliction — has arrived at a time when there is a critical need to expand the capacity and capability to manage materials from end-of-life vessels.
When landfilled, fiberglass hulls and their associated components are encapsulated indefinitely. Their materials consume valuable space and present additional risks for the contamination of soil and water resources. New, sustainable alternatives for end-of-life boat hull management remain a universal priority for the marine industry and boaters alike.
A Solution
In Rhode Island, efforts to develop sustainable alternatives for end-of-life fiberglass boat hulls have built on lessons from European experiences with cement kiln co-processing. Beginning in 2018, a statewide network of partners successfully leveraged initial grant funding from 11th Hour Racing, BoatUS, and Brunswick to implement the Rhode Island Fiberglass Vessel Recycling (RIFVR) Pilot Project.
When co-processed in the kiln, vessel materials provide both thermal energy and raw materials that reduce the environmental impacts of creating new cement products. Activities related to material collection, preparation, processing, and transportation were conducted by a network of regional partners, which the Rhode Island Marine Trade Association (RIMTA) coordinated. The RIFVR Pilot Project also collected data on the financial impact of these activities.
The project continues to operate on a small scale to evaluate improved efficiency of the boat recycling process and gain additional perspective on the economics of critical activities.
Looking Ahead
This underlying model can serve as the basis for replication of boat recycling activities in other states, spurring new opportunities to grow and preserve boat recycling infrastructure.
Support from the NOAA Marine Debris Program already has allowed RIMTA to work with stakeholders in different states and regions to explore new opportunities. In coordination with NOAA and marine industry partners, such as Brunswick and BoatUS, ongoing efforts aim to expand the reach of the RIFVR experience to decision-makers and boaters alike.
An introductory video on the project is available here.
For more information, please contact: Evan Ridley, evan@rimta.org or 401-396-9619.
Compiled by Evan Ridley.
Lead photo: fiberglass recycling, courtesy of Evan Ridley.
The text from Hook, Line & Science is available to reprint and republish at no cost, but only in its entirety and with this attribution: Hook, Line & Science, courtesy of Scott Baker and Sara Mirabilio, North Carolina Sea Grant.