What's in Your Fish Platter?
We might have enjoyed pangasius without even knowing it.
Research Need
Pangasius fish, primarily Pangasius hypophthalmus (commonly called "tra" or "swai") and Pangasius bocourti ("basa"), belong to the Pangasiidae family of catfish. This imported, farm-raised, low-cost freshwater fish has white flaky flesh, a delicate texture, and a clean taste.
Pangasius is one of the fastest growing fish commodities — if not the fastest growing — on the U.S. market. The fish first appeared on the U.S. market around 2005, entered the National Fisheries Institute's top 10 consumed seafoods in the U.S. around 2009, and has held the No. 6 spot every year since 2011.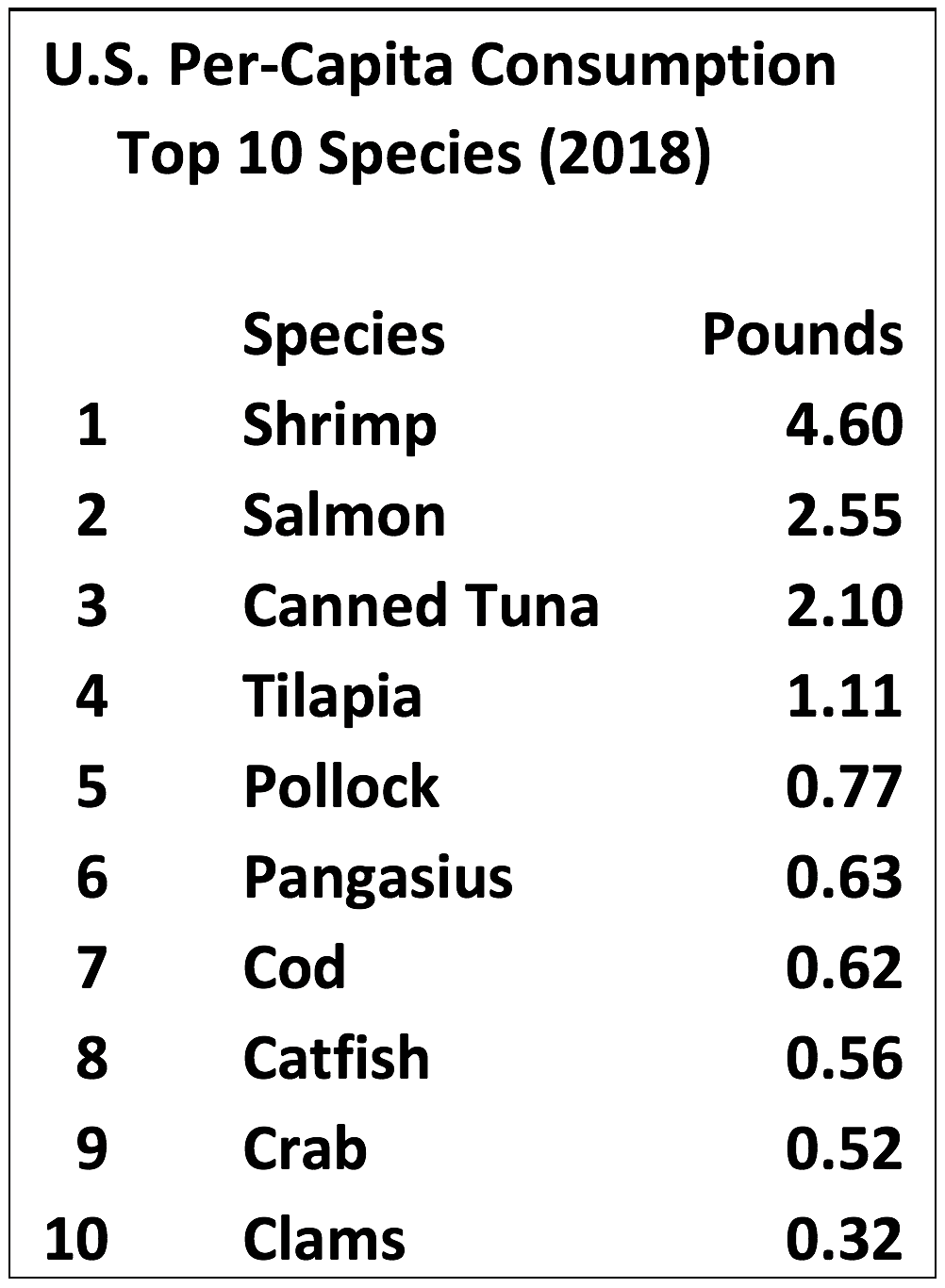 For a species to remain in the top 10 consumed seafoods in the United States is a significant achievement. This list alone makes up 86% of all the U.S. seafood consumption, and the U.S. is only behind China and Japan in terms of total seafood consumption.
As of 2002, federal government regulations have allowed only North American catfish to be labeled as "catfish." However, during the early rise of pangasius in the U.S. marketplace, packagers labeled pangasius as "catfish" and competed directly with North American native catfish in the Ictaluridae family.
Yet, if pangasius is popular enough with American consumers to make and move up in the top 10 list, why is it consumers rarely see pangasius (or "tra," "swai," or "basa") on restaurant menus? Americans consume roughly 70% of their seafood in restaurants, but if restaurants are using pangasius, are they labeling the fish as something else or not labeling it at all?
What Did They Study?
Scientists collected 47 different fish products at 37 restaurants in a single Southeast city. The fish products represented three categories: (1) items labelled as "catfish", (2) expensive items labelled as "grouper" and other species, and (3) items generically labelled as "fish" with no further identification given (e.g. as "Fish of the Day" or in a "Fish Platter"). Restaurants prepared the fish in various ways, offering grilled, deep-fried, pan-fried, blackened, crusted, and raw products.
The research team purchased each product as a take-out meal and immediately transported it to the lab and to test it to determine whether the product was a pangasius species or not. Additional analysis identified whether those products testing as pangasius species were tra, swai or basa.
What Did They Find?
Fourteen of the 47 fish products sampled (nearly 30%) were pangasius species, all of which were tra or swai. None of the 14 had been labeled on restaurant menus as pangasius (or as tra, swai or basa).
Nine fish samples in the study were not identified at all on menus, and six of these tested as pangasius. Of 15 fish products labeled as "catfish," researchers confirmed that four were pangasius, not domestic catfish. Finally, of the 18 dishes that menus identified as "grouper," four actually were pangasius.
Analysis of menu pricing revealed that restaurants used pangasius as a stand-in both for high-priced fish dishes and cheaper ones.
Anything else?
Researchers described cooked grouper fillet as generally thicker than that of pangasius, separating in large flakes or chunks with a firmer texture. The team characterized pangasius as a thin fish fillet that often crumbled easily into small pieces.
So What?
Although this research only looked at restaurants in a single city, all that pangasius brought into the U.S. each year has to go somewhere — and it seems probable that other restaurants throughout the U.S. also serve pangasius. Compared to similar but previously conducted studies, pangasius mislabeling or lack of labeling appears to be on the rise.
Seafood mislabeling continues to be a problem in the U.S. and other parts of the world. Always ask about the identity of the fish you purchase.
Reading
Wang, Danni and Yun-Hwa Peggy Hsieh. 2016. The use of imported pangasius fish in local restaurants. Food Control (2016): 136-142. https://www.sciencedirect.com/science/article/abs/pii/S0956713516300172
This research was financially supported by the Betty M. Watts Professorship, College of Human Sciences, Florida State University.
Summary by Scott Baker
Lead photo: Pangasius with rice and red pepper, courtesy of "cyclonebill"/CC BY-SA 2.0
The text from Hook, Line & Science is available to reprint and republish, but only in its entirety and with this attribution: Hook, Line & Science, courtesy of Scott Baker and Sara Mirabilio, North Carolina Sea Grant. HookLineScience.com