Where Do Red Drum Hide?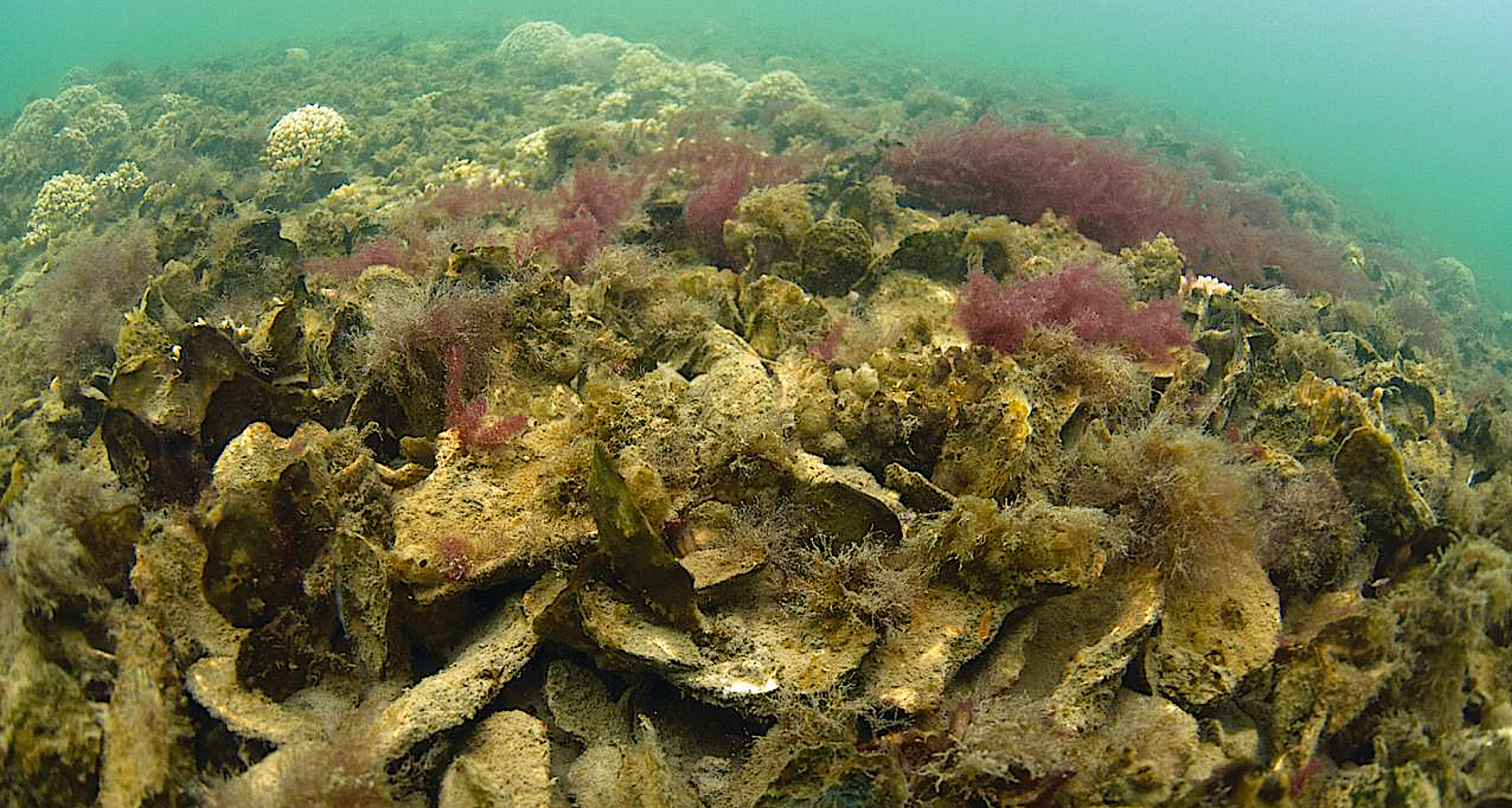 A South Carolina study finds that where red drum go to escape depends on whether they are hatchery-raised.
Research Need
Did you know that red drum are the state saltwater fish of North Carolina, due to their popularity as a sportfish?
Red drum are also extremely popular with South Carolina anglers. In the 1980s, South Carolina red drum populations began to decline, a concern for anglers and fish biologists alike.
In response to these declines, managers began spawning red drum in hatcheries to supplement wild populations and create more angling opportunities. Biologists release the juvenile fish when they are about 2 inches long into estuarine oyster reefs, mudflats, and vegetated marshes.
The South Carolina red drum stocking program has been active since the late 1980s and releases as many as 1 million juveniles a year into coastal waters. Now, scientists want to know what happens to the fish after release.
We cannot assume that hatchery-reared fish behave in the same way as wild fish, so studying how fish move, select habitat, and react to predators after release is essential to conservation efforts.
In fall of 2022, scientists in South Carolina evaluated how hatchery-reared red drum juveniles select between oyster reef beds and marsh grass communities. They also observed if behavior changed in the presence of a predator.
What did they study?
To observe and better understand juvenile red drum behavior, researchers created mesocosms — artificial structures that simulate a natural area. The mesocosms in this case were aquariums, the size of an average 10-gallon fish tank. Creating these mesocosms is important for behavior research, since it is difficult to observe fish in the open water.
Researchers manipulated the water chemistry, temperature, and material at the bottom of the tank to match wild conditions. They placed oyster shells on one half of each mesocosm and planted marsh grass on the other, and the fish could easily move to either side. The scientists then placed the juvenile fish into the center of the tank and monitored where the fish swam.
They also ran trials with a blue crab in each mesocosm to test if the presence of a predator changed which side of the tank the fish swam to. Blue crabs represent one of the many predators juvenile red drum face.
What did they find?
After running multiple trials, scientists observed that hatchery-reared juvenile red drum were three times more likely to hang out in the oyster shell than in the marsh grass. The fish also swam to the oyster reef side of the tank when there was a blue crab in the aquarium.
In previous studies, wild-caught red drum selected marsh grass when a predator was introduced. This raises the question of whether fish gain skills for avoiding predators from maturing in the wild.
In other words, are there survival benefits to growing up in the wild that hatchery-raised fish miss out on?
What's next?
Understanding fish habitat selection after release will help managers plan the best locations for stocking, which will maximize the survival of stocked fish each year.
Research on habitat selection is also important to anglers. If the red drum stick around in oyster reefs until maturity, these results could be good news for the anglers who fish there.
Reading
Bruce W. Pfirrmann, Robert P. Dunn, Matthew E. Kimball, Erin M. Levesque, Experimental laboratory tests of short-term habitat selection by hatchery-reared juvenile red drum (Sciaenops ocellatus), Journal of Experimental Marine Biology and Ecology, Volume 559, 2023, 151852, ISSN 0022-0981, https://doi.org/10.1016/j.jembe.2022.151852.
Funding was provided by the Office for Coastal Management under the National Oceanic and Atmospheric Administration, awarded by the North Inlet-Winyah Bay National Estuarine Research Reserve.
By Hanne Parks.
lead photo: oyster reef
credit: NOAA.
The text from Hook, Line & Science is available to reprint and republish at no cost, but only in its entirety and with this attribution: Hook, Line & Science, courtesy of Scott Baker and Sara Mirabilio, North Carolina Sea Grant.