Which Artificial Reefs Do Popular Fish Species Prefer?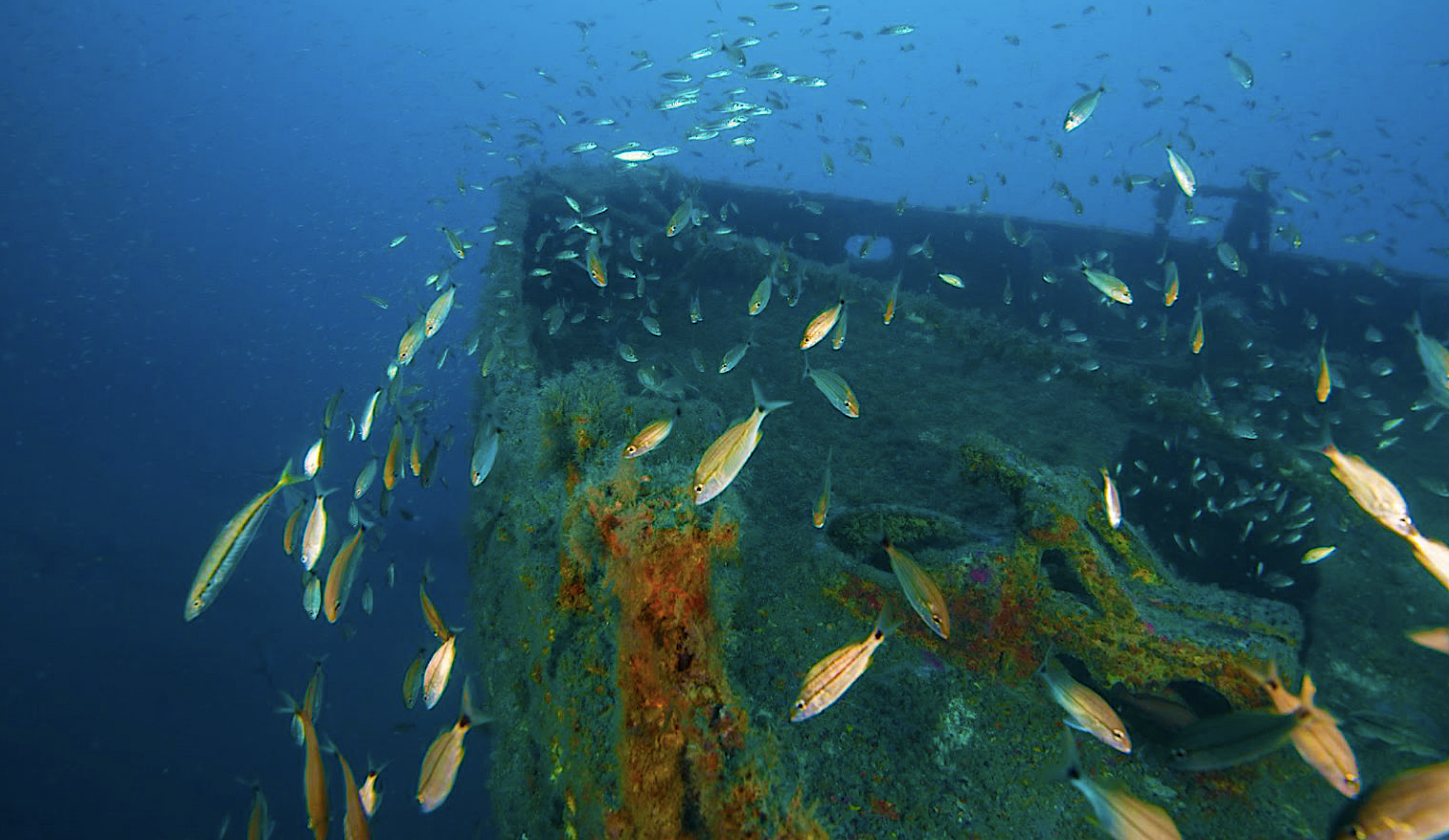 A new study shows when and where different fish frequent reef habitats.
Research Need
Over the past 50 years, artificial reefs have become an increasingly common tool for increasing fish stocks, decreasing loss of habitats, and providing increased recreational opportunities for anglers. Florida alone has created over 3,700 artificial reefs in the Atlantic and Gulf coasts.
Despite their popularity and usefulness as a fish management strategy, there is relatively little data on artificial reefs in areas north of the Caribbean coral structures or about the differences in the composition of artificial reefs composition. Studies of this nature are relevant to NC anglers and resource managers, given that the NC Division of Marine Fisheries maintains 43 artificial reefs in the Atlantic, as well as 25 estuarine reefs.
What did they study?
Researchers collected information over a one-year period on fish at six artificial reefs using two methods: vertical longline sampling (e.g., hook-and-line) and baited remote underwater video surveys. They studied three vessel reefs and three rubble reefs offshore of Fort Pierce, Florida, at depths ranging from 92 to 184 feet.
The team measured and weighed all the fish they collected from the longline sampling. Using the underwater video surveys, they analyzed the species at one-minute intervals.
What did they find?
More than 60 different species frequent the artificial reef complex off Fort Pierce, including species popular with anglers like red snapper, vermilion snapper, and tomtates, among others.
All red snapper were caught on reefs deeper than 130 feet, and only one was caught on a vessel reef, showing the species' clear preference for deeper rubble reefs. However, vermilion snapper and tomtates were much more likely to be caught on reefs less than 100 feet deep.
The underwater video survey identified over 60 species. There was a greater variety of species in the winter sampling period, but no significant differences in the varieties of species at different depths. The authors speculate that cold-water upwelling from deeper waters could have impacted the numbers of species they observed.
Tomtates, vermilion snapper, and red snapper were all more abundant on reefs during the summer.
Anything Else?
The combined total of species captured by longline or observed by video was more than three times greater than the number of species identified by hook-and-line in prior studies along the same region of the coast.
What's Next?
Future studies could follow-up on the results of this study that showed a distinct preference of species for reefs shallower than 100 feet or deeper than 130 feet. In addition, earlier studies showed vermilion snapper present at reefs deeper than 200 feet, so additional research is needed to determine the preferences of vermilion snapper for reef depth.
Reading
McCallister, M.P., Oppenborn, J., & Ajemian, M.J. (2023). Fish community assessment of shelf-edge artificial reefs along east-central Florida. Fisheries Research, 259, 106561. https://doi.org/10/1016/j.fishres.2022.106561.
This research was funded through the Florida Fish and Wildlife Conservation Commission (FWC), Division of Marine Fisheries Management Artificial Reef Program (GRANT #FWC 16145).
By Christine Ryan.
Lead photo: Sea life growing on the remains of USS Oriskany, intentionally sunk in 2006 to become an artificial reef; credit Gareth Richards/CC BY-SA 3.0.
The text from Hook, Line & Science is available to reprint and republish at no cost, but only in its entirety and with this attribution: Hook, Line & Science, courtesy of Scott Baker and Sara Mirabilio, North Carolina Sea Grant.