Why Do Some Anglers Target Bluefin Tuna While Others Do Not?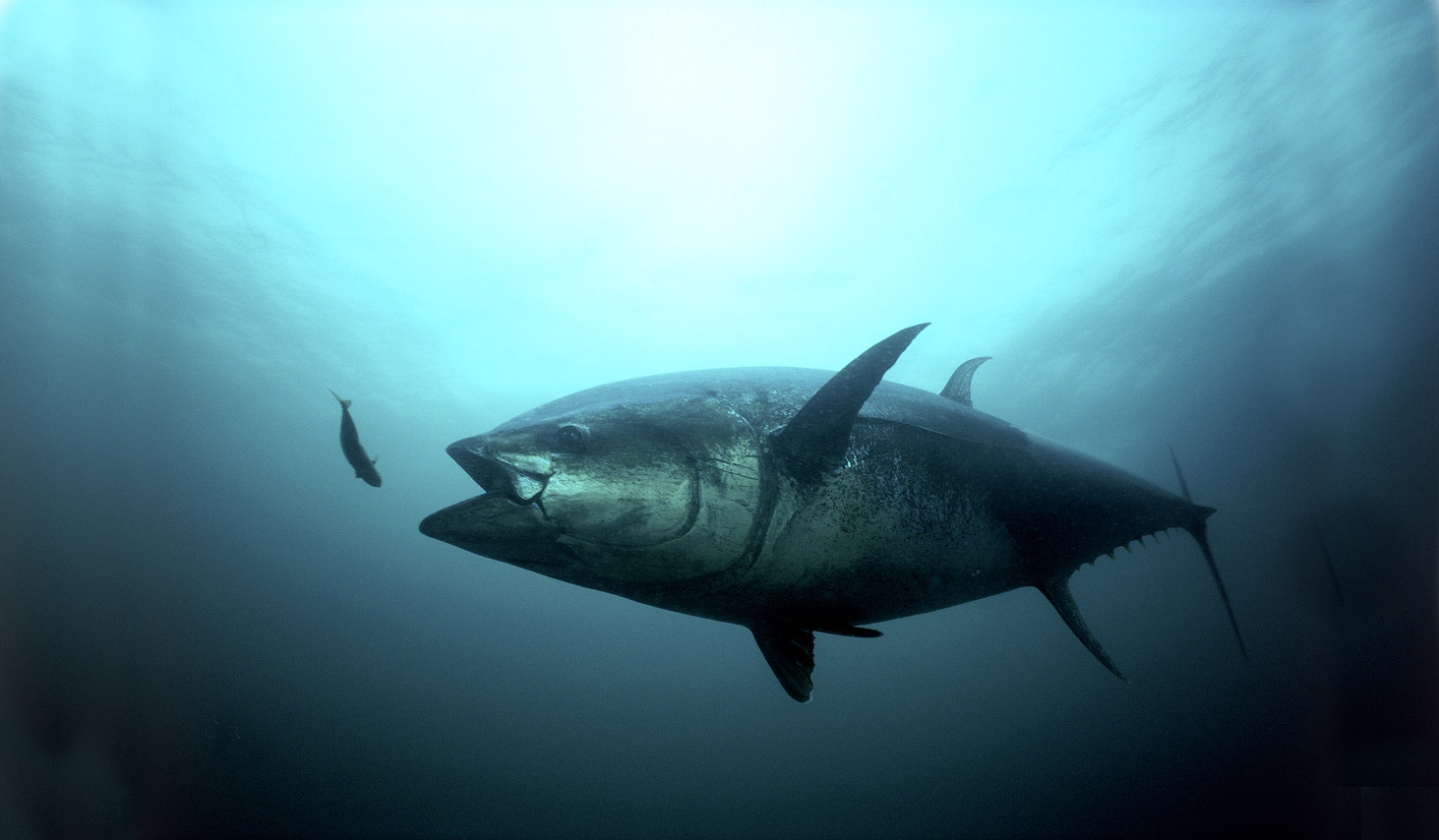 The Answer Partially Depends on Annual Income
from the Summer 2019 issue of Coastwatch magazine
Research Need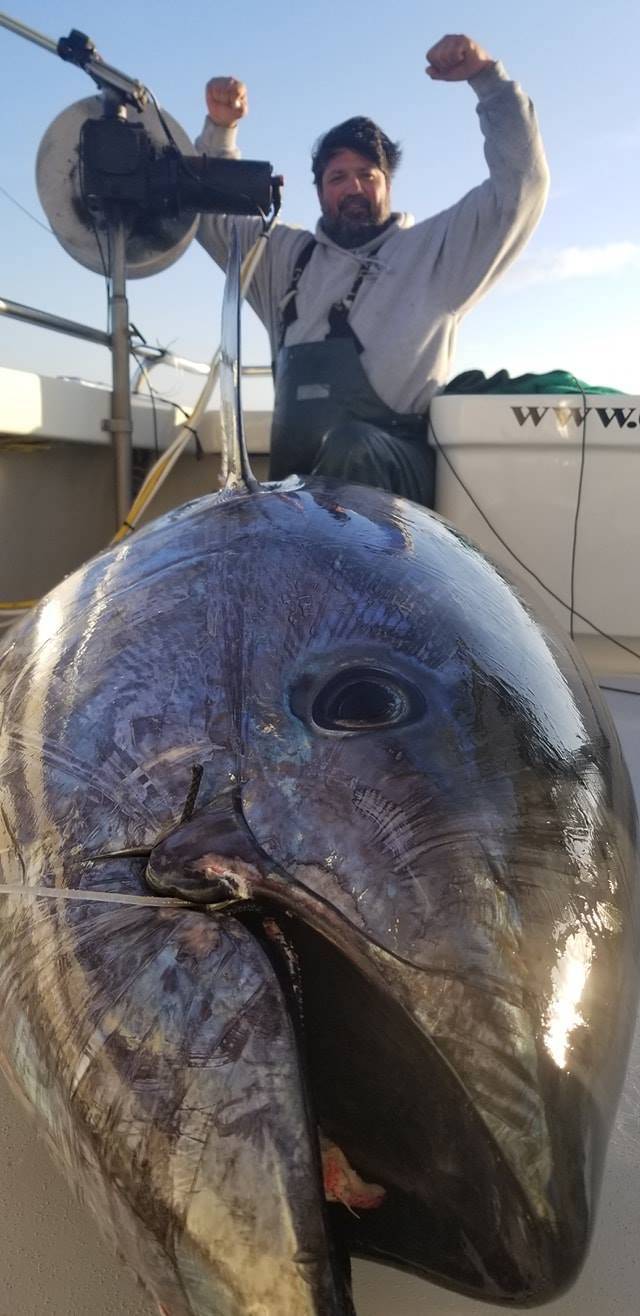 The Atlantic bluefin tuna (Thunnus thynnus) supports a popular private and for-hire recreational fishery along the East Coast, from Maine to North Carolina. Some people believed that the thirst for large trophy bluefin tuna was the reason recreational landings have exceeded the annual sub-quota in recent years.
Researchers wondered, though, if there were other factors at play in landings exceeding the sub-quota, such as changes in fish availability and difficulties in real-time monitoring of catch. Because recreational bluefin tuna anglers are allocated about 20% of the total U.S. bluefin tuna quota, it is important for managers to understand how regulations, trip costs and other factors affect fishing behavior.
What did they study?
From spring to early summer 2016, researchers surveyed private recreational anglers, from Maine to North Carolina, permitted to target Atlantic bluefin tuna. The study evaluated preferences and policy options by offering respondents choices for a range of management strategies (e.g., keeper size, bag limits, seasons), catch-related outcomes (e.g., size and number of fish caught), and trip costs. The survey also had a series of direct questions regarding angling behavior, attitudes and demographics.
What did they find?
Anglers with higher levels of income who had fished for bluefin within the last 5 years valued more catch-and-release fishing. Anglers with annual incomes less than $150,000 did not target bluefins with any regularity, given both the high trip costs and relatively restrictive harvest regulations (only 1-3 fish allowed per vessel per day, since the mid-2000s). However, anglers in the under-$150,000 income range highly value harvest over catch-and-release fishing. These anglers could reenter the fishery if conditions — fish availability, regulations, and costs — made doing so a worthwhile endeavor. This could complicate fishery management if such angler behavior was not predictable.
What else did they find?
The study determined that the recreational Atlantic bluefin tuna fishery resulted in an aggregate consumer surplus of over $14 million for 2015. This estimate reflects the total net benefits that anglers derived above and beyond their trip expenditures — a figure analogous to profit a commercial fishery might obtain.
Reading
Goldsmith, W.M., A.M. Scheld, and J. E. Graves. 2018. Characterizing the preferences and values of U.S. recreational Atlantic bluefin tuna anglers. North American Journal of Fisheries Management 38: 680-697.
Summary compiled by Sara Mirabilio
Lead photo courtesy of NOAA
The text from Hook, Line & Science is available to reprint and republish at no cost with this attribution: Hook, Line & Science, courtesy of Scott Baker and Sara Mirabilio, North Carolina Sea Grant. HookLineScience.com
more from the Summer 2019 issue of Coastwatch magazine