Welcome to the newest online issue of Scotch Bonnet. This marine education newsletter also is available as a PDF — if you're like me and want to keep a hard copy!
I had a chance of a lifetime this summer to travel to the other side of the world, exploring the beautiful island of Bali and Komodo Island National Park! Here are some photos of this fascinating area — above and below the water!
Seeing Komodo dragons in two of only three places that they exist in the wild was an incredible thrill, as you can imagine. And witnessing the largest, oldest male on Komodo Island lumbering along the beach was awesome! The guides told us that he was over 40 years old and he was almost 4 meters — more than 12 feet — long. They were excited to observe him also!
In addition, the underwater scenery around Komodo Island National Park was exquisite. I'm so impressed with the beauty of all the 350 species of hard and soft corals. The water was clear and the fishes were so colorful.
We visited Menjangan Island, part of West Bali National Park in the northwest corner of the island where the Bali Starling Recovery Project is headquartered. This beautiful white bird was very close to extinction because of poaching for the caged-bird trade. From a population of six birds in 2001, this species has made a comeback thanks to the diligent work of several agencies and organizations. We witnessed several tagged birds in the wild, plus at least two individuals without tags, indicating that those two birds hatched outside of the reintroduction program — a sign of success!
Our trip to Indonesia was an incredible experience: beautiful people and incredible scenery that I would highly recommend.
Thanks to Windy Arey-Kent, James Charlet, Melissa Dowland, Megan Ennes, Dana Haine, Ethan Theuerkauf and Marty Wiggins for their contributions to this issue.
Explore this issue of Scotch Bonnet. There are professional-development opportunities and family explorations for everyone. Try to take advantage of these wonderful conferences, workshops and more. Keep reading for those unique opportunities and ideas for educators. There is a lot going on in North Carolina and beyond!
---
Sea Turtle Exploration: STEAM Curriculum
The North Carolina Aquarium at Fort Fisher presents Sea Turtle Exploration, a new curriculum to help educators engage students in the fundamentals of STEAM (science, technology, engineering, art and math). They provide ready-to-use, standards-based lesson plans centered around sea turtles. The curriculum is aligned to the North Carolina Standards and Common Core for grades K-5. Teacher resources will give you the tools you need to teach STEAM using sea turtles.
In addition to the curriculum, explore additional resources such as sea turtle fact sheets, conservation actions, coloring pages and online activities. During the school year, follow the aquarium's weekly blog posts. Topics will include species profiles, aquarium staff spotlights, behind-the-scenes videos, new lesson plans and more. Sign up to receive blog updates each week.
Classes will be able to "adopt" a turtle and learn about its care and growth. By adopting a sea turtle, participants will receive weekly updates with information, including the turtle's current weight and length. Each class will also receive a certificate of participation.
Also, meet Womble, a sea turtle that stranded near the aquarium in 2013. Hear about his recovery and the important discovery the veterinarians made during his stay at the aquarium. Learn how you and your students can help protect sea turtles.
Visit the website and curriculum at www.seaturtleexploration.com.
As you use the curriculum, send your questions, comments or suggestions to the aquarium so they can continue to improve. Also, send photos of your class exploring the activities and you may be featured on the aquarium blog! For more information, contact Megan Ennes, education program specialist at the N.C. Aquarium at Fort Fisher, at megan.ennes@ncaquariums.com.
---
EENC Hosted SEEA Meeting in September
www.eenc.org/index.php/conference
The Environmental Educators of North Carolina (EENC) hosted the 3rd annual conference of the Southeastern Environmental Education Alliance (SEEA) at the Caraway Camp and Conference Center near Asheboro.
David Sobel, an authority on child development and place-based education, offered the keynote address. Louise Chawla, a well-known EE researcher, spoke on various unique programs connecting children and nature around the world. Many other educators shared classroom activities, ideas and content.
In addition, this conference featured the inaugural SEEA research symposium. The meeting provided opportunities for EE researchers and interested individuals to learn about current projects and foster collaborative relationships. The presentations and poster session were a welcome addition to this weekend event. Participants expressed hope that this symposium would become an integral part of the conference.
The weekend was a wonderful opportunity to connect with like minds from around the southeast states, including Alabama, Florida, Georgia, Kentucky, Mississippi, North Carolina, South Carolina and Tennessee.
---
International Science Challenge for High-School Students
The North Carolina International Science Challenge, or NCISC, is a yearly North Carolina science competition for high-school students. The selected students travel to Beijing, China, to present their science research projects at the Beijing Youth Science Creation Competition in the third week of March. The competition requires students to undertake a research project, write an abstract explaining their research problem, and present their research to a panel of scientists and engineers. The students selected spend a week in Beijing presenting their research, meeting students from other countries, and experiencing various cultural and scientific events. The NCISC is offered jointly by the North Carolina Science, Mathematics and Technology Education Center (SMT Center) and the Morehead Planetarium and Science Center.
Oct. 31, 2014: Full reports and complete applications are electronically submitted for judging.
Dec. 1, 2014: Finalists are chosen to present their work in person.
Dec. 6, 2014: Students present their work to the judging panel and are selected to represent the United States in Beijing.
Jan. 1 to Feb. 28, 2015: Projects are refined and graphics are fabricated. Travel arrangements are secured. A preliminary orientation session is held.
March (third week), 2015: Travel to and from Beijing, China. The delegation attends the Beijing Youth Science Creation Competition and related events.
After the NCISC: Students are expected to attend a few North Carolina science functions and display their projects. An example is the yearly SMT Center statewide science celebration, which is typically held in April.
More information is available at ncsmt.org/competitions/ncisc/. If you are interested in applying, be sure to review the following:
---
Leopold Education Project Facilitators Training
What: Leopold Education Project facilitators training
When: 5:00 p.m., Friday, Nov. 7, through 5:00 p.m., Saturday, Nov. 8
Where: Swain County Cooperative Extension Center, Bryson City, North Carolina
Cost: $30
The Leopold Education Project (LEP) is an innovative, interdisciplinary educational program for grades 6 to 12 based on the classic writings of the renowned conservationist, Aldo Leopold. The goal of the LEP is to instill a love, a respect and an admiration for the land, leading to an ecologically literate citizenry.
This workshop can count as Criteria III, II or as CE credits for the N.C. EE Certification Program. Only educators who have completed a LEP Educator workshop can apply to become a facilitator. For questions, contact Rob Hawk at rjhawk@ncsu.edu.
For additional information, see this brochure.
---
SciREN Extends Inland to Triangle
www.thesciren.org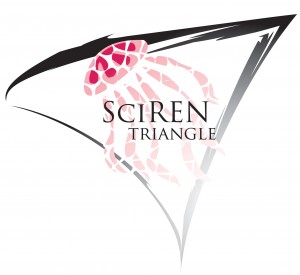 The North Carolina Museum of Natural Sciences in Raleigh will host the 2014 Scientific Research and Education Network (SciREN) STEM research and educator workshop on Nov. 13 at 5:30 p.m. All educators are invited to attend this free workshop where STEM researchers from the University of North Carolina at Chapel Hill, Duke University, North Carolina State University, East Carolina University, and many other universities and organizations will present lesson plans they have prepared based on their own research.
Lesson plans adhere to state and national standards, and are developed under the guidance of curriculum development experts and K-12 educators. Many of these researchers will also be available for future classroom visits or guest lectures.
The next coastal SciREN event will take place on Feb. 12, 2015. Look for details in the next Scotch Bonnet.
For information on SciREN and the Triangle workshop, or to register for the event, please visit www.thesciren.org.
---
NOAA Ocean Explorer Workshop
oceanexplorer.noaa.gov/okeanos/edu/welcome.html
What: Professional Development for Educators of Grades 5 to 12
When: Saturday, Nov. 14; 8 a.m. to 4 p.m.
Where: N.C. Aquarium at Pine Knoll Shores, Atlantic Beach
Cost: FREE
Register here.
All life on Earth relies on the ocean — yet, the ocean is 95 percent unexplored, unknown and unseen by human eyes.
An essential component of mission of the NOAA Office of Ocean Exploration and Research (OER) is to enhance ocean science literacy and to build interest in careers that support ocean-related work. To help fulfill this mission, the Okeanos Explorer Education Materials Collection was developed to encourage educators and students to become engaged in real time with the voyages and discoveries of the NOAA Ship Okeanos Explorer, America's first Federal ship dedicated to ocean exploration.
Participants will be introduced to Volume 1 of the Okeanos Explorer Education Materials Collection: Why Do We Explore? Participants will learn how to use standards-based lessons and other online resources that guide classroom inquiries into important reasons for ocean exploration, including climate change, energy, ocean health and human health. This is Part One of a two-part professional development series. Part Two will be offered at a later date.
Registration is required and space is limited. Educators attending the full day will receive Volume 1 of the Okeanos Explorer Education Materials Collection: Why Do We Explore?, other resources, a NOAA Ocean Exploration Certificate of Participation, and a continental breakfast and lunch. Those educators attending Part One and Part Two will receive a $100 stipend.
Any questions, contact Windy Arey-Kent at windy.arey-kent@ncaquariums.com or 252-247-4003, ext. 229.
---
Upcoming Educator Trek
www.naturalsciences.org/education/for-educators
What: Winter on Grandfather Mountain
When: Friday, Dec. 5 (depart Raleigh at 3:45 p.m.) to Sunday, Dec. 7
Where: Grandfather Mountain, Avery County, N.C.
Cost: $140 (includes transportation, lodging and some meals)
In North Carolina, we often associate winter with snow days, traffic jams and cold toes. But winter is an essential season for North Carolina's ecosystems. Join educators from the N.C. Museum of Natural Sciences and from Grandfather Mountain as we explore the importance of winter. Discover the effects of cold weather and snow at different scales, from individual organisms to global climate.
Get credit! Participants receive a certificate for CEUs and credit for North Carolina's Environmental Education Certification Program.
Get signed up! Complete, print and mail the Educator Trek Registration Form here to register for Educator Treks. Once registered, you will receive a confirmation email and/or mailed receipt. Workshop details will be sent via email one to two weeks prior to the workshop.
---
Chicamacomico Needs Your Help
Although not visually obvious, repairs to Chicamacomico following July's Hurricane Arthur have been estimated around $100,000. As a result, Chicamacomico staff is doing two things:
Writing grants for repairs and restoration; and
Seeking donations for their endowment.
All donations will be greatly appreciated. Donors of $100, $500 and $1,000+ will have their names on a brass plaque. The sign will be permanently displayed in the building you helped to save!
There are three ways to give.
Online at www.chicamacomico.net,
Mail your donation to P.O. Box 5, Rodanthe, NC 27968 or
Contribute in person at the site.
Consider a tax-deductible donation to help out a special location in Outer Banks history.
---
Save the Dates
There are many conferences scheduled for this year. Join your fellow marine educators and beach lovers at one — or more — of these great events.
International Sea-Bean Symposium
Oct. 17 to 18
Cocoa Beach, Fla.

National Marine Educators Association's Annual Conference
June 29 to July 2, 2015
Newport, Rhode Island

Environmental Educators of North Carolina Annual Conference
www.eenc.org/index.php/conference/2015-conference
Sept. 25 to 27, 2015
Eastern 4-H EE Conference Center, Columbia, North Carolina
---
Need to Contact Me?
If you ever have information to share with other marine educators, please don't hesitate to send it my way for inclusion in a future issue of the Scotch Bonnet. Let me know what you're hearing from the sea! Please share this website or newsletter with others — and share my email address with anyone who wants to receive a message when each Scotch Bonnet is available online. Thanks for all you do for students and for other educators! 
My contact information is: North Carolina Sea Grant, PO Box 699, Manteo, NC 27954; phone: 252-475-5486; fax: 252-475-3545; email: terrikh@csi.northcarolina.edu.
Best Fishes!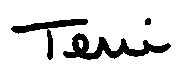 Terri Kirby Hathaway
Marine Education Specialist
North Carolina Sea Grant
terrikh@csi.northcarolina.edu