Welcome to the newest online issue of Scotch Bonnet. This marine education newsletter also is available as a PDF — if you're like me and want to keep a hard copy!
I was excited to attend the Ocean Sciences 2014 conference in Honolulu, Hawai'i, in February to present a poster about a pilot project engaging early-career scientists in public outreach. Almost 6,000 scientists attended the conference, a record attendance for this biannual meeting.
My poster, titled "Researcher-Educator Exchange Forum (REEF): Engaging Early-Career Scientists with Classroom Teachers, Informal Educators, and Informal Science Education Facilities," summarized a three-year project that was conducted by the Center for Ocean Sciences Education Excellence (COSEE) SouthEast.
More and more funding agencies are requiring grant-seeking scientists to indicate in their proposals how their research will benefit others and how those results will be shared with various audiences. The funders want to know their dollars are being well spent.
In the past, creating a website or making a presentation at a scientific conference was enough to satisfy the requirements for disseminating results. But more recently, these agencies want to see a more extensive reach by scientists. Therefore, "broader impacts" have become a more important part of research proposals.
During our REEF events, we brought together early-career scientists (graduate students and post-docs), university media specialists, classroom teachers and educators from informal science education (ISE) facilities — such as the Morehead Planetarium and the N.C. Aquariums. Researchers, either individually or in a team, were tasked with planning and conducting an education program in cooperation with their ISE partner, with assistance and advice from educators.
Over three years of REEF, 55 early-career marine scientists conducted 42 different outreach activities. These included including a traveling trunk that is filled with information and activities on marine predators that teachers can borrow, an exhibit at an ISE facility, a review session for AP Environmental Science students, and a family science night event — for 4,498 people. Prior to REEF only 25 percent of the researchers felt confident dealing with nonscientists. Post-REEF, all the researchers claimed confidence when dealing with the public, so COSEE SouthEast proclaimed REEF a success!
COSEE SouthEast was one of 16 COSEE centers across the U.S., funded by the National Science Foundation beginning in 2002. We focused our efforts on educators and scientists in North Carolina, South Carolina and Georgia. For more than 10 years, one of my responsibilities was serving as the education associate for COSEE SouthEast in North Carolina — and I enjoyed every minute of it! Funding for COSEE SouthEast ended on March 31, 2014.
In case you're wondering, we had a great time touring some of our 50th state. After the conference on the island of Oahu — home of Hawaii Five-0 — we spent five days exploring the Big Island. I mention Hawaii Five-0 because we watched an episode being filmed while hanging out with friends at our hotel.
While Honolulu is very cosmopolitan, modern and "big city" with all its high-rise buildings and traffic, the rest of Oahu and all of the Big Island are more slow-paced and rustic. The rugged coastline, powerful waves and azure waters are very impressive. Our visit coincided with the arrival of several humpbacks whales. It was thrilling to be driving along the coastal roads watching those magnificent beasts breaching just offshore!
On weekends, as I sip my delicious Kona coffee on my deck, I think back on all that I learned and shared at the Ocean Sciences conference, as well as the sights and smells that we experienced. I highly recommend experiencing the paradise that is our Hawaiian Islands when you get the chance!
Thanks to James Charlet, Beth Cranford, Dana Haine, Sara Hallas, Buster Nunemaker, Renee Strnad and Ted Wilgis for their contributions to this issue.
Explore this issue of Scotch Bonnet. There are professional-development opportunities and family explorations for everyone. Try to take advantage of these wonderful conferences, workshops and more. Keep reading for those unique opportunities and ideas for educators. There is a lot going on in North Carolina and beyond!
---
EENC Hosts SEEA Meeting in September
www.eenc.org/index.php/conference
Mark your calendars for Sept. 19 to 21. The Environmental Educators of North Carolina (EENC) will host the 3rd annual conference of the Southeastern Environmental Education Alliance (SEEA) at the Caraway Camp and Conference Center near Asheboro.
David Sobel, an authority on child development and place-based education, will offer the keynote address, while many other educators will share classroom activities, ideas and content. This conference will be a wonderful opportunity to connect with like minds from around the southeast states, including Alabama, Florida, Georgia, Kentucky, Mississippi, North Carolina, South Carolina and Tennessee.
Registration for this conference is now open. Visit eenc.org/index.php/conference/2014-conference-registration for more information. Hope to see you all at Camp Caraway in September!
---
STAR Center Opens at NC Aquarium on Roanoke Island
The new Sea Turtle Assistance and Rehabilitation (STAR) Center opened to the public at the North Carolina Aquarium on Roanoke Island in late May. The 3,000-square-foot facility provides space for volunteers and staff to care for sick and injured sea turtles while exploring new techniques that support our knowledge of sea turtle health, anatomy and physiology.
The Aquarium is partnering with the Network for Endangered Sea Turtles (NEST) to offer visitors an up-close experience with sea turtles. By providing a behind-the-scenes look at sea turtle care and rehabilitation, the Aquarium hopes to ensure a better understanding of the importance of sea turtles to the ocean's ecosystem and support a successful recovery plan for marine reptiles worldwide.
The STAR facility features a viewing area, giving Aquarium visitors the opportunity to observe sea turtle rehabilitation in progress and learn about the processes. Visitors also will get to see how dedicated individuals help heal these gentle animals and reintroduce them into the sea. A treatment room with a viewing window provides a glimpse into how individual animals are nursed back to health.
The STAR center is designed to involve visitors in the efforts of sea turtle rehabilitation, and reinforce the Aquarium's mission to inspire, appreciate and conserve our aquatic environment.
---
North Carolina Coastal Federation Summer Programs
View the N.C. Coastal Federation's event calendar to find out what's going on this summer at their Manteo and Wrightsville Beach locations: tinyurl.com/ol2w4s3.
Northern Coast

The N.C. Coastal Federation's office in Manteo is offering a new on-the-water program this summer! Join Ladd Bayliss and Sara Hallas for an exploration of Shallowbag Bay on Thursday mornings during June, July and August. This new program, Boat the Bay, will be a great hands-on event for all ages. Get ready to pull up crab pots, sample with a tri-net and cruise the sound in the federation's skiff.
Cost = $25 for adults and $15 for children accompanied by a parent. Meet at the Coastal Federation office. For additional information, visit tinyurl.com/ohxqbs8.
Southern Coast
In early May, the Fred and Alice Stanback Coastal Education Center and southeast office was dedicated. Located in Wrightsville Beach's Historic Square, the former beach house was repaired, renovated and updated into permanent office space for the federation staff in the Wilmington area.
The building offers exhibit space, as well as areas for offices, and will allow for an expanded offering of educational programs.
Don't miss the coastal speaker series, which will run May through November. This series began May 14 with Walker Golder, Audubon North Carolina's deputy director, sharing some of his exquisite photographs and interesting stories from the coast. Check the event calendar to discover who else is presenting during the speaker series.
---
Summer Programs at Chicamacomico Life-Saving Station
For maritime history buffs, a visit to the Chicamacomico Life-Saving Station is a dream come true. This unique historic site — a seven-acre, eight-building complex — is considered the most complete remaining U.S. Life-Saving Service location in the nation.
There is something for everyone at Chicamacomico. Summer programs for 2014 are scheduled Monday through Friday. These program offerings include learning about the filming of the movie Nights in Rodanthe on Mondays, discovering lost tales about the U.S. Life-Saving Service on Tuesdays, sampling traditional Hatteras Island cooking on most Wednesdays, observing the Beach Apparatus Drill on Thursdays, and learning the maritime origins of common phrases each Friday.
On three Wednesdays this summer (June 4, July 2 and Aug. 6), hear the true-life story of the heroic rescue of the HMS Bounty during Hurricane Sandy in October 2012. The U.S. Coast Guard Air Station in Elizabeth City responded to the distress calls from the Bounty. Members of the rescue team will be on hand for three Wednesday afternoons to share their dramatic stories.
Don't miss the thrilling Beach Apparatus Drill using black powder, Lyle gun and breeches buoy. Chicamacomico is the only place in the United States that performs the full Beach Apparatus Drill reenactment for the public during the summer months. It also is the only drill reenactment in the world performed by active-duty U.S. Coast Guard personnel.
For more details, please check Chicamacomico or call 252-987-1552.
---
National Climate Assessment and Classroom Resources
The National Climate Assessment was released May 6, 2014, by the U.S. government. It is available at nca2014.globalchange.gov. This report "provides an in-depth look at climate change impacts on the U.S. It details the multitude of ways climate change is already affecting and will increasingly affect the lives of Americans."
Here are some details in the report:
The 2014 National Climate Assessment Resources for Educators page is available at www.climate.gov/teaching/2014-national-climate-assessment-resources-educators. It will be updated as more resources become available.
There also is a series of independently produced short videos that put a human face to some of the scientific findings from the report. Find these movies at the National Climate Assessment: Americans on the Front Lines of Climate Change: www.vimeo.com/channels/nca.
---
Project Learning Tree Workshops
www.ces.ncsu.edu/plt/workshops
Below is a list of upcoming Project Learning Tree workshops. More are being added, so for the most current information please visit the website. For the listed workshops, only the basic information is included here; for details, please go to www.ces.ncsu.edu/plt/workshops.
Please register for the workshops with the contact person. Remember: most workshops and materials are provided free of charge through our partnerships unless otherwise listed. CEU and EE Certification credits are available at all workshops.
K-12 Workshop
June 24

Kathleen Clay Edwards Library, Greensboro, NC
To register, contact Melanie Buckingham, melanie.buckingham@greensboro-nc.gov, 336-373-2923. Registration closes on June 18. Explore urban communities with the Places We Live secondary module and the PreK-8 Activity Guide. Participants will leave with both guides (free), as well as the opportunity to purchase additional PLT secondary modules.
---
Save the Date
There are many conferences scheduled for this year. Join your fellow marine educators and beach lovers at one — or more — of these great events.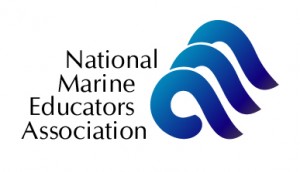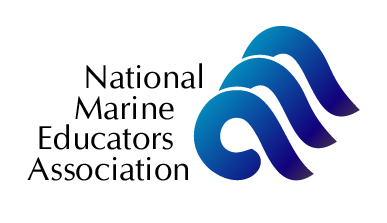 National Marine Educators Association's Annual Conference
July 23 to 28
Annapolis, Md.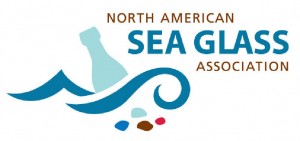 North American Sea Glass Association Annual Festival
Sept. 27 to 28
Cape May, NJ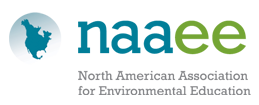 North American Association of Environmental Education Conference
Oct. 8 to 11
Ottawa, Ontario, Canada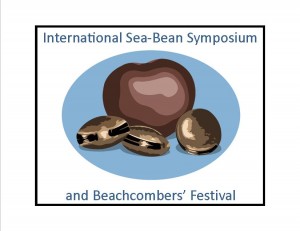 International Sea-Bean Symposium
Oct. 17 to 18
Cocoa Beach, Fla.
---
Need to Contact Me?
If you ever have information to share with other marine educators, please don't hesitate to send it my way for inclusion in a future issue of the Scotch Bonnet. Let me know what you're hearing from the sea!
Please share this website or newsletter with others — and share my email address with anyone who wants to receive a message when each Scotch Bonnet is available online. Thanks for all you do for students and for other educators!
My contact information is: North Carolina Sea Grant, PO Box 699, Manteo, NC 27954; phone: 252-475-5486; fax: 252-475-3545; email terrikh@csi.northcarolina.edu.
Best Fishes!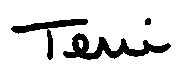 Terri Kirby Hathaway
Marine Education Specialist
North Carolina Sea Grant
terrikh@csi.northcarolina.edu