Welcome to the newest online issue of Scotch Bonnet. This marine education newsletter also is available as a PDF — if you're like me and want to keep a hard copy!
Recently, I had to complete a survey before attending the first in a series of workshops on ocean and climate change interpretation. My favorite question was "When you think about the future, what is one thing that gives you hope?" I didn't hesitate or really even think about my answer. What gives me hope are the teachers and students that I interact with on a regular basis.
Here's why. In 2005, I helped bring the National Oceanic and Atmospheric Administration's Phytoplankton Monitoring Network (PMN) to the North Carolina coast. PMN uses volunteers to monitor marine phytoplankton in coastal waters, with special attention to species that cause harmful algal blooms (HABs) that can result in human health problems.
With PMN staff from the NOAA lab in Charleston, S.C., I coordinated training sessions for interested classroom teachers and informal educators along the coast. We started with 10 groups and 10 sampling sites. One of them was Katie Neller, a science teacher at First Flight High School (FFHS) in Kill Devil Hills, and her students. Each week, they sampled their site after school, examined their samples the following day and reported their data online.
In 2005 and 2006, the Phytofinders (as they named themselves) of FFHS reported blooms of the toxic species Pseudo-nitzschia pseudodelicatissima. This diatom can produce domoic acid, which can lead to amnesic shellfish poisoning. These blooms of Pseudo-nitzschia were the first ever recorded in North Carolina waters — discovered by a dedicated group of high-school science students!
The group was named "Youth Conservationists of the Year" in 2007 as part of the Governor's Conservation Achievement award program. In October 2012, Ms. Neller and three students presented four scientific papers at the Oceans '12 conference in Norfolk, Va., impressing many veteran conference attendees.
In late September, I had the honor of driving Ms. Neller and three Phytofinders to a banquet in Edenton, N.C., to receive the 2013 Albemarle Stewardship Development Award from the Albemarle Resource Conservation and Development Council.
Ms. Neller and her revolving group of student scientists have been going strong for eight years! The composition of the Phytofinders changes annually, with seniors graduating (some going on to study science in college), and underclassmen joining or taking on leadership roles in the group. But what remains constant is the students' dedication to their job as citizen scientists and the support and mentoring they receive from Katie Neller.
Teachers and students like these give me hope for our future!
Explore this issue of Scotch Bonnet. There are professional-development opportunities and family explorations for everyone. Try to take advantage of these wonderful conferences, workshops and more. Keep reading for those unique opportunities and ideas for educators. There is a lot going on in North Carolina and beyond!
Thanks to Rick Bolling, James Charlet, Melissa Dowland, Sara Hallas, Jennifer Metzler-Fiorino, Steffany Reeve and Bruce Roberts for their contributions to this issue.
---
Reminder of Fall Conferences
There are many conferences scheduled for the fall. Join your fellow marine educators and beach lovers at one — or more — of these great events.
International Beachcombing Conference
www.beachcombingconference.com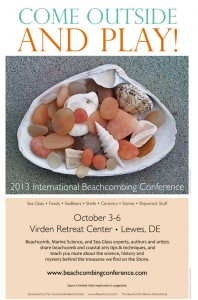 "Come Outside and Play!" the poster beckons, advertising the only conference of its kind in the world. The fifth annual International Beachcombing Conference (IBC), set for Oct. 3 to 6, offers new, novice and skilled beachcombers a weekend of serious learning fun about the beachcomb experience. Participants can attend tutorials, arts workshops and field expeditions to places such as Smith Island, Md., Cape May, N.J., and Delaware's sea glass and shipwreck beaches.
Held at University of Delaware's Virden Center in Lewes, IBC '13 includes tutorials ranging from sea glass genres and Miocene beach fossils to Thames River mud-larking and tsunami debris tracking. Tutors also will discuss factors negatively affecting marine health and beachcombing including the plastic problem, water-borne diseases and lack of beach access. This year's speakers include British-born geologist, Dr. Richard Ash; marine scientist, Dr. Blair Witherington; marine education specialist for North Carolina Sea Grant, Terri Kirby Hathaway; and conference chair and beachcomb specialist, Dr. Deacon Ritterbush (aka Dr. Beachcomb).
Conference space is limited and preregistration is required. For information or to register, visit www.beachcombingconference.com.
North American Association of Environmental Education Conference
www.naaee.net/conference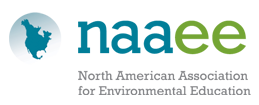 Enjoy the beautiful city of Baltimore, the site of the 2013 conference of the North American Association for Environmental Education (NAAEE), Oct. 8 to 12. The 42nd NAAEE conference opens with the 10th annual NAAEE Research Symposium, the Affiliate Workshop, and an extraordinary array of field trips and conference workshops on Tuesday and Wednesday. Field excursions include biking in school gardens, snorkeling in a trout stream and exploring the Anacostia River.
Things get into high gear on Wednesday evening with an opening celebration and a keynote address by Stephen Ritz, a classroom teacher in the Bronx, whose students and local community have grown more than 30,000 pound of vegetables, while maintaining excellent academic standards. On Thursday, Friday and Saturday, participants can select from hundreds of concurrent sessions and a range of outstanding keynote speakers.
For agenda and registration details, visit www.naaee.net/conference.
2013 North American Sea Glass Association Annual Festival
www.seaglassassociation.org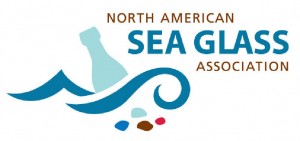 For the second year in a row, the North American Sea Glass Association Sea Glass Festival will be held in Virginia Beach. Mark your calendars for Columbus Day weekend, Oct. 12 to 13, for this unique event.
Join beachcombers from around the world who will assemble at the Virginia Beach Convention Center for the eighth annual Sea Glass Festival. The event will feature sea glass aficionados, including artisans, who will be offering their nautical creations for sale, as well as collectors of the popular coastal gems, who will be eagerly sharing their unique, accrued sea glass exhibits with attendees.
In addition to various sea glass-related lectures and seminars, another highlight of the festival will be the renowned Shard of the Year contest. The grand prizewinner will receive $1,000 for the most desirable, rare piece of sea glass.
2013 Annual Fall Conference for Mid-Atlantic Marine Education Association
www.mamea.org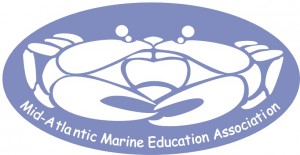 Celebrate the 35th anniversary of the Mid-Atlantic Marine Education Association, or MAMEA, by joining marine educators from the region, Nov. 1 to 3, as they look back and forward at marine education. The 2013 MAMEA conference will be held on the campus of the Virginia Institute of Marine Science in Gloucester Point, Va. More details on field trips, conference events, and lodging are available on MAMEA's website, www.mamea.org.
---
BOLD Homecoming at Bodie Island
www.outerbankslighthousesociety.org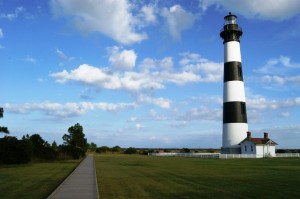 This summer, the Bodie Island Lighthouse in Nags Head was open for climbing for the first time in its history. The Outer Banks Lighthouse Society was instrumental in making this happen by providing hands to clean and preserve the rare and priceless First-Order Fresnel Lens, money for structural studies on restoration of the tower and lantern room, and volunteers to keep the base of the light open.
On Oct. 18 to 20, 300 descendants of Bodie Island keepers will gather for the first time. The Outer Banks Lighthouse Society is calling the event the Bodie Island Lighthouse Descendants (BOLD) Homecoming. There are only a handful of keepers' children surviving who lived at the lighthouse. In celebration of the completed restoration, these surviving children will be joined by not only their own descendents but also by the great-grandchildren of John B. Etheridge, the Bodie Island keeper who was appointed in 1849.
As part of this event, there will be a breeches buoy rescue demonstration by representatives of the U.S. Coast Guard on Oct. 20, at 2 p.m. at Chicamacomico Life-Saving Station. This event will be open to the public.
For more information, visit www.outerbankslighthousesociety.org.
---
Teacher Workshops at the N.C. Museum of Natural Sciences
Butterfly Pinning and Backyard Bug Collecting — Fall
Natural World Investigate Lab, Nature Research Center, Raleigh.
Monday, Oct. 21, 4 to 6 p.m.
Cost: $35 (includes insect resource manual, pinning board, butterfly display box, numerous exotic butterfly specimens).
Prepare, pin and mount a variety of spectacular tropical butterflies. Learn the various techniques used to catch, preserve and mount these and other fascinating arthropods. Explore the possibilities of insect collecting in your own backyard.
Got Elk?
Great Smoky Mountains National Park, Haywood County.
Friday, Oct. 25 (depart Raleigh at 3:45 p.m.) to Sunday, Oct. 27.
Cost: $75* (includes transportation, lodging, most meals).
Join us as we search for the majestic elk, reintroduced to the Great Smoky Mountains National Park after an absence of over 200 years. Sample activities used to document the biodiversity of the park. Discover how you can bring the excitement of field research into your teaching.
*The cost of this Trek is reduced due to a generous gift through the Friends of the Smokies. Due to this reduction of costs, Friends of the Museum discounts will be unavailable.
Backbone of North Carolina
Blue Ridge Parkway and vicinity.
Saturday, Nov. 15 (depart Raleigh at 3:45 p.m.) to Sunday, Nov. 17.
Cost: $180 (includes transportation, lodging at the Celo Inn and some meals).
Explore the geology of the North Carolina mountains as we visit sites along the scenic Blue Ridge Parkway. Practice rock and mineral identification in the field and learn about the processes that shaped our mountains. Study how ecosystems change with varying geology and topography.
Where Swans Fly and Bears Walk
Pocosin Lakes National Wildlife Refuge, near Plymouth.
Friday, Jan. 3 (depart from Raleigh at 3:45 p.m.) to Saturday, Jan, 4, 2014.
Cost: $90 (includes lodging, breakfast, lunch, and transportation to and from Raleigh).
Join Museum staff and refuge biologists as we experience one of the greatest wildlife spectacles in North Carolina — thousands of tundra swans, snow geese and other waterfowl over-wintering in an area rich in wildlife such as black bears, bobcats and red wolves. Learn to identify waterfowl and other winter birds. Pick up practical tips on observing and preserving wildlife tracks and signs. Gain insights into incorporating lessons on wild creatures into your teaching.
Mammal Collections
Naturalist Center, Nature Research Center, Raleigh.
Friday, Jan. 24, 2014, 9 a.m. to 5 p.m.
Cost: $25 (includes specimen preparation kit, specimen to prepare).
This workshop is designed for environmental educators (i.e., park and nature center employees); however other educators are welcome to attend!
Learn techniques used by museum curators to collect, prepare and care for mammal specimens in a research collection. Get hands-on experience by preparing a study skin specimen for the museum. Explore the museum's vast research collection of mammals and discover options for developing a natural history collection for educational purposes.
To register online for any of the abovementioned Educator Trek workshops, go to files.naturalsciences.org/education/Ed_Trek_reg_form_2012.pdf.
---
Charity Yoga with the N.C. Coastal Federation
www.nccoast.org


On Saturday, Oct. 26, from 10:00 to 11:30 a.m., join Michelle Dorer, owner and director of the Ashtanga Yoga Center OBX, and Erin Fleckenstein, N.C. Coastal Federation coastal scientist, for a morning of yoga. This event will take place at the breathtaking Harvey Sound Access Pavillion overlooking the Croatan Sound. It is located off Highway 158 at mile post 15.5, just north of the outlet mall in Nags Head. In the event of rain, the class will be held at the Ashtanga Yoga Center in Nags Head (www.AshtangaYogaOBX.com).
Participants will learn about the Coastal Federation and their local efforts to work for a healthy coast. Then Michelle will lead a yoga class suitable for all levels. Please bring a yoga mat or towel (a limited number of mats will be available for use) and water. Wear comfortable clothes that allow you to move easily.
There is no cost to participate, but a $15 donation is suggested. Advanced registration is recommended. All proceeds benefit N.C. Coastal Federation programs.
To register, to make a donation or to learn more about the N.C. Coastal Federation, visit www.nccoast.org or call Erin at 252-473-1607.
---
Climate Change Interpretation Event at N.C. Aquarium at Fort Fisher
www.ncaquariums.com/fort-fisher

NNOCCI, the National Network for Ocean and Climate Change Interpretation, is offering a free introductory workshop on Thursday, Dec. 12, from 10 a.m. to 5 p.m. Breakfast and lunch are provided. Attendance is limited to the first 25 people to register. This event will:
Introduce participants to elements of strategic framing, a research-based approach to communications that helps to engage audiences in thinking productively about how they can participate in creating or supporting solutions to important issues of our time.
Explain how strategic-framing elements, when put together, tell a story about climate change that can help communicators to engage audiences in positive ways, overcome traditional barriers and cue people to think productively about solutions.
Share several simple activities and demonstrations to review core elements of climate and ocean science.
Provide opportunities to practice applying framing to your own exhibits or institutions, and learn about further professional-development opportunities.
Offer a light continental breakfast and lunch for participants.
This free event is recommended for informal science educators and has a maximum of 25 participants. For additional information, call 910-458-7468.
NNOCCI is a collaborative effort led by the New England Aquarium with the Association of Zoos and Aquariums, the FrameWorks Institute, the Woods Hole Oceanographic Institution, the National Aquarium in Baltimore, Monterey Bay Aquarium, the New Knowledge Organization in partnership with Pennsylvania State University, and the Ohio's Center for Science and Industry. With support from the National Science Foundation Climate Change Education Partnership program, NNOCCI's goal is to establish a national network of professionals who are skilled in communicating climate science to the American public.
To register, go to https://reservations.ncaquariums.com/fortfisher/Info.aspx?EventID=29.
---
Carolina SciQuarium Opens at Greensboro Science Center
www.greensboroscience.org


The Carolina SciQuarium, the newest addition to the Greensboro Science Center, is the first inland aquarium in North Carolina and the first designed to be LEED certified. The 23,000-square-foot complex opened to the public on June 29, and is part of the Science Center's $32 million, multiphase Master Plan that unites an aquarium, zoological park and science museum in one attraction.
Designed by Greensboro Science Center employees, Moser-Mayer Phoenix & Associates and internationally renowned design firm Cambridge Seven Associates, the Carolina SciQuarium features unique, water-dependent animals interspersed with educational SciPods providing interactive learning for all ages.
Current exhibits in the aquarium include African penguins; Asian small-clawed otters; an Amazon mixed-species habitat including an anaconda, golden lion tamarins, a sloth, and fishes; a stingray touch tank; an Asian fishing cat; and a 90,000-gallon reef tank filled with sharks, eels, rays and hundreds of fishes. Additionally, there are educational SciPods themed on animal adaptation, water quality, husbandry and aquatic veterinary care.
Future exhibits designed for the SciQuarium include jellies, coral reef tanks and numerous small species systems to complement larger-themed habitats.
The SciQuarium offers both front-side and behind-the-scenes opportunities that give visitors the chance to learn more about the animals that reside in the aquarium and to better understand what it takes to create, manage and operate this complex living system. Starting this fall, visitors will be able to go on behind-the-scenes tours for an additional fee.
With the opening of the SciQuarium, the Greensboro Science Center is the only attraction of its kind in North Carolina, and one of a handful in the nation, to offer an accredited aquarium, zoo, science museum and full-dome 3D theater all in one destination. Admission includes entry to the aquarium, zoo and museum.
For more information on the Greensboro Science Center, visit www.greensboroscience.org.
---
Need to Contact Me?
If you ever have information to share with other marine educators, please don't hesitate to send it my way for inclusion in a future issue of the Scotch Bonnet. Let me know what you're hearing from the sea!
Please share this website or newsletter with others — and share my email address with anyone who wants to receive a message when each Scotch Bonnet is available online. Thanks for all you do for students and for other educators!
My contact information is: North Carolina Sea Grant, PO Box 699, Manteo, NC 27954; phone: 252/475-5486; fax: 252/475-3545; email terrikh@csi.northcarolina.edu.
Best Fishes!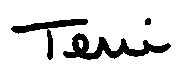 Terri Kirby Hathaway
Marine Education Specialist
North Carolina Sea Grant
terrikh@csi.northcarolina.edu