Welcome to the newest online issue of Scotch Bonnet. This marine education newsletter also is available as a PDF — if you're like me and want to keep a hard copy!
I recently found a Family Circus cartoon slipped under my door. It really made me start thinking about student misconceptions about marine animals and aquatic environments. In this one-panel cartoon, young Billy (the oldest son, I think) is looking at a picture of an octopus in a book. He asks the question, "What kind of spider grows up to be an octopus?" His confusion is comical, yet sad. I'm sure he's not the first kid to draw that conclusion looking at the similarities between spiders and octopuses!
I did a little research on student learning and misunderstandings about the ocean. Robert J. Feller wrote an article, titled "110 Misconceptions about the Ocean," that appeared in an issue of Oceanography in 2007. His experiences teaching an introductory oceanography course to nonscience majors at several universities left him with a wealth of material for this commentary. At the end of the article, he lists 110 misconceptions about the ocean!
Here are 12 of them for you to contemplate:
Spring tides are a seasonal phenomenon.
Melting sea ice causes sea level to rise.
The ocean is basically a bowl, deepest in the middle.
All Atlantic hurricanes come off the African coast.
There are no more pirates on the high seas — that's just in the movies.
Detritus is just waste, not useful for anything.
Salt marshes are just smelly swamps.
Dolphins exist to help people.
Sharks are out to eat humans, so shark attacks are premeditated.
Blue crabs can't hurt you if you pick them up.
The ocean is huge, vast and endless in its dilution capacity for pollution.
Human activities inland can't possibly harm or impact the ocean.
How many of these misconceptions have you heard from your audiences, whether students, families or the general public? Are there others? Please send me an email detailing what you've heard from what age or grade level, or audience in your own educational situation. I'll share information in a future issue of Scotch Bonnet.
Thanks to Meredith Bruhn, Pat Curley, Beth Harris, Kerry Irish, Rhana Paris, Shannon Ricles, Dodie Sanders, Renee Strnad and Emily Woodard for their contributions to this issue.
Explore this issue of Scotch Bonnet. There are professional-development opportunities and family explorations for everyone. Try to take advantage of these wonderful conferences, workshops and more. Keep reading for those unique opportunities and ideas for educators. There is a lot going on in North Carolina and beyond!
---
Second Annual SciREN Workshop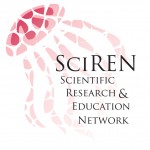 K-12 teachers and nonformal educators: Are you interested in meeting and engaging with local marine and environmental scientists about how you can use their research in your classroom? If the answer to that question is "yes," then plan to attend the second annual Scientific Research and Education Network, or SciREN, workshop!
This event is organized by the University of North Carolina at Chapel Hill's Institute of Marine Sciences and the Duke University Marine Laboratory — and hosted by the N.C. Aquarium at Pine Knoll Shores. SciREN will bring educators together with more than 40 local scientists from various institutions and agencies. Researchers from North Carolina State University's Center for Marine Sciences and Technology, East Carolina University, N.C. Coastal Reserve, and N.C. Maritime Museum will present their research.
Whether you attended last year, or are new to SciREN, consider registering for this networking event at goo.gl/iK10J7. This year, scientists provide lesson plans that incorporate teaching standards, as well as other new materials that are based on current research. In addition, the event organizers are working on a portal to help educators connect with the scientists.
This FREE event is scheduled for Feb. 20, from 5 to 8 p.m., at the N.C. Aquarium at Pine Knoll Shores. Register by Feb. 14 to be entered into a raffle for some great door prizes! For more information on the event, including overnight accommodations, visit sciren.web.unc.edu.
---
Second Annual One Ocean Student Film Festival
The second annual One Ocean Student Film Festival, sponsored by the National Oceanic and Atmospheric Administration's Monitor National Marine Sanctuary will be held in Wanchese at the UNC Coastal Studies Institute on April 26 in conjunction with Earth Day. Submission deadline for student videos is March 15.
The One Ocean Film Festival competition is intended to inspire, encourage, recognize and promote the work of student filmmakers who are passionate about the ocean and its maritime heritage.
The themes of this year's competition aim to highlight and showcase our nation's rich maritime resources, heritage and traditions. These include:
Indigenous maritime cultures,
Land-based maritime heritage,
Seafaring traditions, folklore and stories,
Shipwrecks as reefs, and
War along U.S. coasts.
Details, rules and registration forms are at monitor.noaa.gov/pdfs/filmfest14.pdf.
---
Upcoming Marine Science Competition
sites.google.com/site/msepcompetition/

The N.C. Marine Science and Education Partnership, or MSEP, is sponsoring its inaugural Coastal Marine Science Competition. Eligible students are invited to submit their solution to a selected problem to compete for cash prizes. The contest will be comprised of an open-entry submission phase, followed by a judging phase. It will culminate in an event to select the winners during an awards ceremony at the N.C. Aquarium at Pine Knoll Shores on May 29.
Sponsored by MSEP, this competition is open to anyone who is a full-time, registered student between the ages of 13 and 18. Competitors must be enrolled in a private or public middle or high school in the following North Carolina counties: Brunswick, Carteret, Columbus, Craven, Duplin, Jones, Lenoir, New Hanover, Onslow, Pamlico, Pender, Pitt, Sampson and Wayne.
Students may compete individually or as part of a team of up to three students. Entries may be submitted beginning Feb. 3. The final date for submitting entries is March 31. Contest finalists will be named the week of May 12.
For information about the competition, visit sites.google.com/site/msepcompetition/. Questions may be directed to Pat Curley at pwcurley@ncsu.edu.
---
Beneath the Waves Film Festival
www.beneaththewavesfilmfest.org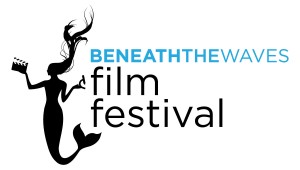 On April 5, enjoy an afternoon of free entertainment and engaging conversation at the Beneath the Waves Film Festival hosted by UNC-CH's Institute of Marine Sciences as part of the North Carolina Science Festival. This unique event is designed to promote science communications and raise awareness of the ocean through films, public forums and personal interactions with local scientists. North Carolina Sea Grant is an event co-sponsor.
The film festival will be held April 5th at the N.C. Maritime Museum in downtown Beaufort. In addition to watching numerous short films about the ocean, attendees will have the opportunity to interact with a panel of prominent local scientists who will answer questions and talk about the films. Representatives from local university marine labs also will be present to showcase their local research.
For more information, please visit www.beneaththewavesfilmfest.org. We look forward to seeing you there.
---
Project Learning Tree Workshops
www.ces.ncsu.edu/plt/workshops
Below is a list of upcoming Project Learning Tree workshops. More are being added weekly, so for the most current information please visit the website. Only basic information is included for the workshops listed here. Additional details are available at www.ces.ncsu.edu/plt/workshops.
Please register for the workshops with the contact person. Remember, most workshops and materials are provided free of charge through our partnerships unless otherwise noted. CEU and EE Certification credits are available at all workshops.
PLT PreK-12 Workshop
April 16 and 23.
Brevard College, 1 Brevard College Dr., Brevard.
Two evenings, both required. To register, contact Jennifer Frick-Ruppert, jefrick@brevard.edu, 828-884-8224.
PLT PreK-12 Workshop
April 22 and 23.
Allison Woods Outdoor Learning Center, 2106 Turnersburg Highway, Statesville.
Ten hours, both days required. To register, contact Selena Goodin, gracie11288@msn.com, 704-873-5976.
---
Project SORT: Marine Debris Teacher Workshop
marex.uga.edu/educator_workshops/
Wanted: Twenty formal and/or nonformal educators from North Carolina, South Carolina and Georgia.
Why: The Project SORT Marine Debris Teacher Workshop, funded by NOAA's Marine Debris Program, will be held from Monday to Thursday, July 7 to 10. Interspersed with presentations from research scientists on current marine debris topics are hands-on learning sessions in the lab and in the field. Educational materials to enhance what you are already teaching will be provided. Marine debris topics will include types, sources, movements, microplastics and conservation measures. A boat excursion to nearby Wassaw National Wildlife Refuge to conduct a marine debris shoreline survey will be a highlight.
Where: University of Georgia Marine Extension Service, Skidaway Island, Savannah, Ga.
When: 8.30 a.m., Monday, July 7, through noon, Thursday, July 10.
Fee: $50
Other important information: Space for the workshop is limited and registrations are made on a first come, first serve basis. No-shows or cancellations made without at least 2 weeks prior notice will result in forfeiture of registration fees. Full attendance at all workshop sessions is required. Deadline for submission is June 20.
For more information or if you have questions, contact Dodie Sanders at sandersd@uga.edu or call 912-598-2340.
---
Save the Dates
There are many conferences scheduled for this year. Join your fellow marine educators and beach lovers at one — or more — of these great events.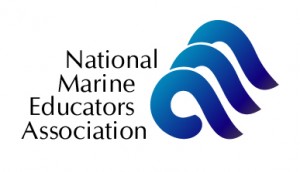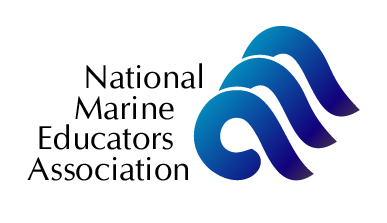 National Marine Educators Association's Annual Conference
July 23 to 28
Annapolis, Md.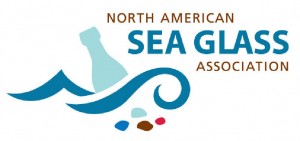 North American Sea Glass Association Annual Festival
Sept. 27 to 28
Cape May, NJ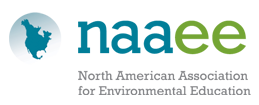 North American Association of Environmental Education Conference
Oct. 8 to 11
Ottawa, Ontario, Canada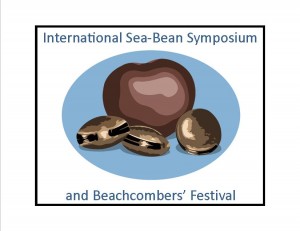 International Sea-Bean Symposium
Oct. 17 to 18
Cocoa Beach, Fla.
---
Book Review
Rhana Paris, outreach coordinator at the N.C. Aquarium on Roanoke Island, sent in a book review on A Day in the Deep by Kevin Kurtz and illustrated by Erin E. Hunter.
A Day in the Deep is yet another example of Kevin Kurtz's talent in presenting factual information about different environments to young audiences. As a submersible makes its slow descent to the bottom of the ocean, artist Erin Hunter presents readers with realistic depictions of a variety of undersea animals.
One bizarre creature after another is introduced in rhyme. The verses describe the various adaptations these animals have for life in the deep, dark and cold. The trip culminates near the bottom, some 5,000 feet down, where a sperm whale's body rests. While we might think of deep oceans as desolate places, Kurtz reminds us that even at bottom of the sea, life finds a way to survive and thrive off the bounty of a dead whale.
As a naturalist and educator, I am always on the hunt for picture books that can be used for a wide range of students. This book fits the bill! I can see using A Day in the Deep as a pre-K storybook, as well as a resource to introduce fifth graders to unfamiliar ecosystems.
Perhaps what I like best about this book, and others like it in this series, is the additional information in the back which can help spur further discussions or tie in with classroom curricula. A Day in the Deep also is available in Spanish and as an e-book.
Editor's note: Kevin Kurtz has also written A Day in the Salt Marsh and A Day on the Mountain. All of Kevin's books are available at your local bookstore or online.
---
Need to Contact Me?
If you ever have information to share with other marine educators, please don't hesitate to send it my way for inclusion in a future issue of the Scotch Bonnet. Let me know what you're hearing from the sea!
Please share this website or newsletter with others — and share my email address with anyone who wants to receive a message when each Scotch Bonnet is available online. Thanks for all you do for students and for other educators!
My contact information is: North Carolina Sea Grant, PO Box 699, Manteo, NC 27954; phone: 252-475-5486; fax: 252-475-3545; email terrikh@csi.northcarolina.edu.
Best Fishes!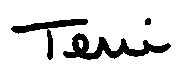 Terri Kirby Hathaway
Marine Education Specialist
North Carolina Sea Grant
terrikh@csi.northcarolina.edu