Update 2/16 — Two new events listed for educators! See ideas and opportunities listing below.
Welcome to the Winter 2010 online issue of Scotch Bonnet. And the newsletter is also available as a portable document file (.pdf) a portable document file (.pdf) – if you're like me and want to keep a hard copy!
This issue features some of my musings about the world's oceans, as well as opportunities and ideas for educators this winter (below). There is a lot going on in North Carolina!
---
How Many Oceans?
– An Essay by Terri Kirby Hathaway
What's the answer to that question? One? Five? Seven? How many oceans are there on the planet? I guess it depends on whom you ask. Most people give the answer as four or five or seven. But others give my favorite answer: one world ocean with five major geographical subdivisions.
Looking at a globe or a flat world map, you can see that the ocean is one interconnected body of water that covers roughly 71 percent of the Earth's surface. The ocean is separated into ocean basins by the continents. Where no land is found, we use arbitrary lines to delineate the major geographic sections.
The specific names of the ocean basins come in handy when talking about shipping or sailing. Saying that a cruise ship is on the ocean is very broad, but saying that the ship is cruising in the South Pacific is more descriptive and gives a better picture of where the ship is sailing.
In an informal survey of 131 marine educators from the mid-Atlantic states, there was no clear majority. Forty-seven said that there is one ocean and 46 said there were five. Nineteen respondents said there were seven oceans, and 15 answered four oceans. What a conundrum. There is definitely confusion about the number of oceans on our planet!
In North Carolina, the hydrosphere is a main topic in eighth-grade science. The eighth-grade science textbook, published in 2005, states that "the global ocean is divided by the continents into four major oceans." It mentions the Pacific, the Atlantic, the Indian, and the Arctic as the four major divisions, as does the 2005 edition of Marine Biology by Castro and Huber.
A few years ago, the National Geographic Society, along with the National Oceanic and Atmospheric Administration (NOAA), the Centers for Ocean Sciences Education Excellence (COSEE), the College of Exploration, and the National Marine Educators Association (NMEA) developed and adopted standards for ocean literacy. The first fundamental concept says, "There is one ocean with many ocean basins . . . ."
Grant Gross, in his seventh edition of Principles of Oceanography, says that there are four major ocean basins. His list includes the Atlantic, the Indian, the Pacific, and the Southern. In 1995, Gross considered the Arctic as an extension of the Atlantic Ocean.
For many years, oceanographers contended that there were four major ocean basins: Arctic, Atlantic, Indian, and Pacific. In spring of 2000, the International Hydrographic Organization (IHO) decided to delineate a fifth ocean basin, taking parts of the Atlantic, the Indian, and the Pacific Oceans to create the Southern Ocean from 60o south latitude all around the continent of Antarctica.
So who (or what) is the IHO? The International Hydrographic Bureau (IHB) was officially created in 1921 after sporadic meetings in Washington, DC, St. Petersburg (USSR), and London (England). In 1970, the IHB became an international organization headquartered in Monaco, with a current membership of 80 countries.
The IHO's priorities include standardizing nautical charts, maintaining reliable and efficient methods of conducting hydrographic and oceanographic surveys, and keeping the science of hydrography current.
During my informal survey, someone asked about the difference between "ocean" and "sea" – I must admit that I wasn't certain of the answer, so I had to do a little research.
Merriam-Webster's online dictionary defines the two terms this way:
Ocean – 1: the whole body of salt water that covers nearly three fourths of the surface of the earth; 2: any of the large bodies of water (as the Atlantic Ocean) into which the great ocean is divided.
Sea – 1 a: a great body of salt water that covers much of the earth, broadly: the waters of the earth as distinguished from the land and air; b: a body of salt water of second rank more or less landlocked <the Mediterranean sea>; c: ocean; d: an inland body of water – used especially for names of such bodies <the Caspian Sea>.
According to The Handy Ocean Answer Book (Svarney and Barnes-Svarney, 2000):
Oceans are described as continuous bodies of saltwater surrounding the continents. . . . Each of the individual oceans contains shallower areas that differ physically, chemically, or biologically from one another; these are called seas. Geographers define a sea as a division of the ocean that is enclosed or partially enclosed by land.
In addition, The Handy Ocean Answer Book mentions additional saltwater bodies that are called seas. But, the Caspian Sea, the Dead Sea, and the Aral Sea are all landlocked lakes, isolated from the ocean.
Look up the "seven seas" and you will find even more ambiguity and confusion.
The seven seas of medieval times include the Mediterranean Sea, the Caspian Sea, the Adriatic Sea, the Persian Gulf, the Red Sea, the Black Sea, and Arabian Sea (part of the Indian Ocean). These were the known bodies of water that surrounded the ancient world of Europe, northern Africa and the Middle East.
After the discovery of North America, sailors used the term "seven seas" to include the Atlantic, the Pacific, the Indian, and the Arctic oceans, as well as the Mediterranean Sea, the Caribbean Sea and the Gulf of Mexico.
In the late nineteenth century, British writer Rudyard Kipling came up with the modern idea of "seven seas" that is comprised of all the major navigable waters: the North and South Atlantic, the North and South Pacific, the Indian, the Arctic, and the Antarctic (Southern) oceans.
The World Factbook, located on the Central Intelligence Agency's Web site, offers a wealth of information about the five recognized ocean basins. Visit that web site to learn more.
As far as I can tell, there may not be ONE correct answer to the question, "How many oceans are there on planet Earth?" Each person's answer depends on when they learned about the ocean. Although I can't be certain, I'm pretty sure that I was taught there were four oceans.
I do know that no matter how many ocean basins, all of them are interconnected.
And, no matter when I'm asked, I will always say that Pluto is a planet!
For more views of the world's oceans from outer space, visit the NASA channel on YouTube.
---
Winter Ideas and Opportunities For Educators
COSEE SouthEast Summer Institute (New Entry! Updated 2/16)
www.cosee-se.org/teacher/
The 2010 Ocean Sciences Education Leadership Institute is set for June 23 – July 1.  The Institute will begin on the campus of North Carolina State University in Raleigh and will end at the Trinity Center near Atlantic Beach.
COSEE SouthEast is teaming up with regional marine and climate scientists to offer a weeklong investigation into the connections between climate change and our world's oceans- specifically, those issues pertaining to the southeast region!  Explore the interconnections between global climate change and sea level rise, sea surface temperature, and ocean chemistry.
Activities and resources provided will be aligned to state standards and will specifically address STEM (science, technology, engineering and math) disciplines.  Any formal or informal educator in NC, SC or GA is invited to apply. All lodging, transportation during the workshop, materials and some meals will be provided by COSEE SouthEast.
Application deadline is March 31, 2010 and application materials can be found on the COSEE SouthEast web site:  www.cosee-se.org/teacher/
New Disney Film "Oceans" Opens 4/22/10 (New Entry! Updated 2/16)
www.disney.com/oceans
Coming soon to a theater near you — DisneyNature's newest film opens on Earth Day, April 22, 2010 in theaters nationwide.  If you think you know the oceans, you haven't scratched the surface yet!  Don't miss this opportunity to see never-before-seen film footage of the mysteries of the deep.
During the first week, April 22-28, Disney will donate $0.20 for each ticket purchased to the Nature Conservancy's "Adopt A Reef" program in the Bahamas.  A minimum donation of $100,000 has been committed by Disney.  Do your part and see "Oceans" during its first week in theaters.
Visit the web site to find an activity guide and a teacher's guide available for free download.
---
Ocean Awareness Days with COSEE – SouthEast
Climate Change in the Cape Fear River Basin
Where: N.C. Aquarium at Fort Fisher, Kure Beach, NC
When: Friday, Jan. 29;,8 p.m.; Saturday, Jan. 30, 4 p.m. Rescheduled for Saturday, April 24; 8:30 a.m. – 4:00 p.m.
Cost: $20 refundable deposit
Get ready for a hands-on workshop for middle and high school science teachers at the North Carolina Aquarium at Fort Fisher on April 24! Join science teachers Bill Martin and Diane Vasey, researchers, and other education professionals to discuss climate change impacts in the Cape Fear Region. Animals affected by climate change illustrate impacts from headwaters of the Deep and Haw Rivers to the mid-Atlantic Ocean. Discover how birds, amphibians, and marine mammals respond to changing resources. Learn how to share their stories with your students through activities aligned with N.C. science standards.
Food, lodging, and workshop materials are provided. A $20 refundable deposit is required to register. To register by email, contact ncaff.registrar@ncaquariums.com or call 910/458-7468.
Our Warming Waters: An Oceans and Climate Change Workshop
Where: N.C. Museum of Natural Sciences, Raleigh, NC
When: Saturday, Feb. 20, 9 a.m. – 4 p.m.
Cost: $15 (includes lunch and snacks provided by Acro Café and materials)
Come join our exploration of the world's oceans and how they are being impacted by climate change. Participants will view demonstrations and participate in hands-on activities and labs that can be used in the classroom.
Participants will watch "Beneath the Blue," a stunning high-definition production that will take them to the center of an ecosystem that exists thousands of feet below the surface of the Gulf Stream. Participants will have the opportunity to meet and collaborate with an oceanographer. Participants will receive numerous educational materials, posters and other resources. Funding for this workshop is provided by the SouthEast Center for Ocean Sciences Education Excellence and North Carolina Sea Grant.
For more information or to register, contact M.T. Fore at 919/733-7350 x621 or mary.tyler.fore@ncdenr.gov.
---
Marine Mammals and Climate Change
Calling all informal educators! Are you interested in marine mammals? Are you interested in climate change? Are you willing to spend nine days traveling the east coast, visiting aquariums and learning about how climate change will affect marine mammals? Can you follow up with a special event at your location? Would you like to do this free of charge?
Thanks to a grant from NOAA, the N.C. Aquarium at Fort Fisher and the N.C. Museum of Natural Sciences have teamed up to offer a unique learning adventure just for informal educators. During this 10-day mobile Marine Mammal Institute (MMI) you will acquire knowledge, support, and methodology for communicating the effects of climate change on marine mammals. After the Institute, you will be expected to host a Marine Mammal event featuring an immersive theater – the GeoDome – at your informal science center.
Through a series of seminars, activities, and field experiences with partners – including Duke University's Marine Lab, the Virginia Aquarium, National Aquarium in Baltimore, Mystic Aquarium and New England Aquarium – MMI participants gain an understanding of ocean issues, how they impact marine mammals, humans' relationship to marine mammals and their responsibility to ensure the continued survival of this compelling group of animals.
During unstructured planning time, participants develop interpretive activities and exhibits for public audiences. Activities will be used independently and as a complement to a portable GeoDome presentation. For more information about the unique GeoDome experience, please visit http://geodome.info/. For ideas of how the GeoDome can be used for different types of programs, visit .
Applications are due by Jan. 15! For more information and to request a copy of the application, contact Peggy Sloan at peggy.sloan@ncaquariums.com or Liz Baird at liz.baird@ncdenr.gov or visit sites online: www.naturalsciences.org or www.ncaquariums.com.
---
Outer Banks Center for Wildlife Education (OBCWE)
www.ncwildlife.org/Education_Workshops/Outer_Banks_Center.htm
The OBCWE is offering some wonderful educational programs and field trips this winter. All programs are FREE, but registration is required. Registration is open 30 days prior to date of program.
January programs:
1/22 Identifying Frog Calls: CASP Workshop at Currituck Library
1/27 Exploring North Carolina: Museum of the Albemarle
1/30 Waste to Wonderful: The Magic of Composting
February programs:
2/2 Identifying Frog Calls: CASP Workshop in Corolla
2/6 Roll Out the Rain Barrels
2/9 Currituck Heritage Park Lecture Series: Getting Here
2/10 Exploring North Carolina: Elizabethan Gardens
2/12 Great Backyard Bird Count: Corolla
2/13 Great Backyard Bird Count: Kitty Hawk Woods
2/14 Great Backyard Bird Count: Pea Island National Wildlife Refuge
2/15 Great Backyard Bird Count: Nags Head Woods
2/24 Exploring North Carolina: Graveyard of the Atlantic Museum
Program times and details are available online at https://ncpaws.org/reservations/corolla/CalendarView.aspx.
---
Howling at the Wolves
Enjoy the wild wonder of hearing red wolves howl on the Alligator River National Wildlife Refuge. Wolf howlings are offered during the summer season and around the "howl-o-days." Check out the schedule for 2010 on the Red Wolf Recovery Program Web site www.fws.gov/redwolf or on the Red Wolf Coalition's Web site www.redwolves.com.
Red wolf howlings begin at Creef Cut Wildlife Trail, which is located on mainland Dare County, in the Alligator River National Wildlife Refuge. Programs last about two hours. Participants are asked to bring a flashlight and insect repellent, to dress appropriately for the weather, and to leave pets at home! Registration fee is $5 per participant.
To register for any of the 2010 howlings, visit the Red Wolf Coalition's Web site or call 252-796-5600.
---
What's New at the NC Maritime Museum
https://ncmaritimemuseums.com/
Here are some winter programs at the N.C. Maritime Museum – more can be found on their Web site.
Jan. 26, 2 p.m.
Today's modern English language is steeped in the history and culture of past generations. Among the most significant influences on our language has been that of ancient mariners, whose nautical expressions have found their way into our everyday conversations. Let author and historian Jay Barnes "show you the ropes" in his program that explores the etymology (word origins) of these words and phrases, and offers many surprising examples of Nautical Terms in Everyday Use. This program, free of charge, will be held Tuesday, Jan. 26 at 2 p.m.
Feb. 12, 6 p.m.
Join museum educators for a new program, Love on the High Seas. Bring your Valentine to hear stories of maritime love and romance while enjoying sweet treats on Friday evening, Feb. 12 at 6 p.m. Call the museum to reserve your space.
Feb. 15, 9 a.m. to 3 p.m.
Classroom teachers and informal educators are invited to a winter workshop entitled Oceans to Estuaries: Conserve the Connection. Discover the secrets of estuaries and how they connect the rivers to the sea. Activities include presentations by local scientists and educators plus reviews of several lesson plans and resources.
Co-sponsored by the Rachel Carson National Estuarine Research Reserve and Carteret County School District, this six-hour workshop, lunch, door prizes, and associated resources are provided free of charge and can be submitted for 0.6 CEU credit. Prior to the workshop, on Sunday, Feb. 14, 2010, from 12 p.m. to 4 p.m., experience educational activities and a natural history hike at the Rachel Carson Reserve. The pre-workshop field trip counts 0.4 hours towards completion of CEU credit.
Advance registration is required, and class size is limited. To register for the teacher workshop, contact Allison Besch at allison.besch@ncdcr.gov, or 252/728-7317. Please direct questions to Allison or to Miriam Sutton at msutt@coastalnet.com.
Find out about all of the educational programs happening at the Maritime Museum on the Web at https://ncmaritimemuseums.com/ 
---
Pamlico Joe – For a Rip-roaring Good Time
Pamlico Joe & Clean Water Flow kick off their 2010 world tour of River School in January. River School concerts focus on coastal habitats and how people impact the coast no matter where they live. Animals can't protect their environment but people can. With the sound of the opening bell, River School takes students on a journey to the coast where animals come first. River School is a great way to recharge students' love for the planet.
Concerts offer plenty of high energy audience participation songs that focus on a healthy planet from a coastal perspective. River School is adapted for K-5 audiences and special events. Visit www.pamlicojoe.com to schedule a concert in your school or for your upcoming special events.
---
Curriculum/Activity Guides Still Available
COSEE SouthEast's The Educator's Guide to Marine Debris: Southeast and Gulf of Mexico is a regional introduction to three main categories of marine debris: litter; derelict or abandoned boats; and lost or abandoned commercial and recreational fishing gear. This publication is available for free download on the COSEE SouthEast Web site www.cosee-se.org/marinedebris.php and is also available in hard copy, while supplies last.
North Carolina Big Sweep's publication Undercurrents: A Big Sweep Middle School Teacher's Guide includes litter awareness lessons that are correlated with state learning objectives for 8th grade science and math, as well as for healthful living, language arts, and information skills. Undercurrents is available free to North Carolina educators while supplies last.
The Coastal Processes and Conflicts curriculum includes extensive background information for teachers, as well as student lessons that are relevant in any setting — not just the island environment. It is appropriate for middle and high school students. The curriculum can be downloaded for free from www.ecu.edu/educ/csmte/coastal_processes.cfm. Or you can order a hard copy ($10 includes postage), which comes with a CD containing color copies of figures used in the student activities.
Each of these education resources is available from Terri Kirby Hathaway, NC Sea Grant, terrikh@csi.northcarolina.edu.
---
Need to contact me?
If you ever have information to share with other marine educators, please don't hesitate to send it my way for inclusion in a future issue of the Scotch Bonnet. Let me know what you're hearing from the sea!
Please share this Web site with others — and share my email address with anyone who wants to receive a message when each Scotch Bonnet is available online! Thanks for all you do for students and for other educators!
My contact information is: North Carolina Sea Grant, PO Box 699, Manteo, NC 27954; phone: 252/475-3663; fax: 252/475-3545; e-mail: terrikh@csi.northcarolina.edu.
Best Fishes!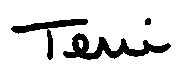 Terri Kirby Hathaway
Marine Education Specialist
NC Sea Grant
terrikh@csi.northcarolina.edu