Welcome to the newest online issue of Scotch Bonnet. This marine education newsletter also is available as a PDF — if you're like me and want to keep a hard copy!
Thanks to Windy Arey-Kent, Pat Curley, Sara Hallas, Jennifer Metzler-Fiorino, Pat Raves and Renee Strnad for their contributions to this issue. Wishing you all a wonderful summer!
Explore this issue of Scotch Bonnet. There are professional development opportunities and family explorations for everyone. Try to take advantage of these wonderful conferences, workshops and more. Keep reading for those unique opportunities and ideas for educators. There is a lot going on in North Carolina and beyond!
---
Project Learning Tree Workshops
www.ces.ncsu.edu/plt/workshops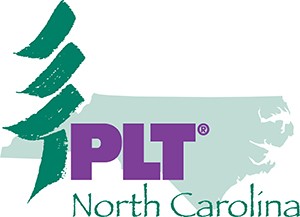 Below is a list of upcoming Project Learning Tree K-8 workshops. More are being added, so for the most current information please visit the website. For the listed workshops, only the basic information is included here. For details, please go to www.ces.ncsu.edu/plt/workshops.
Please register for the workshops with the contact person listed. Remember: most workshops and materials are provided free of charge, unless otherwise listed, through our partnerships with the N.C. Forestry Association, N.C. Forest Service and others. CEU and EE Certification credits are available at all workshops, with CFE credits for foresters available at select workshops.
Please heed the registration deadlines. If facilitators do not meet their minimum enrollment by the registration deadlines, they may cancel the workshop and then everyone misses out.
June 12

July 13

Bahama Volunteer Fire Department, Durham County
To register, contact Lisa Marochak at lmarochak@dconc.gov or 919-560-0558.
Registration deadline: July 6
There is a $20 fee for this workshop, or attend three workshops during the week for $50.
Aug. 12

Alfred Brown Operation Center, Concord, N.C.
To register, conrtact Renee Strnad at renee_strnad@ncsu.edu.
Registration deadline: Aug. 5
Check out more workshops online:
Aug. 17, K-8, at Belmont Abby College
Aug. 29, K-8, at Agape Center for EE
Sept. 24, K-8, at Turnbull Creek ESF
---
Sea Turtle Exploration Teacher Workshop

What: Sea Turtle Exploration Sea Turtle Workshop
When: Saturday, July 18, 9 a.m. to 4 p.m.
Where: N.C. Aquarium at Fort Fisher
Cost: $25, includes Aquarium admission, a behind-the-scenes tour and access to the curriculum
The North Carolina Aquarium at Fort Fisher presents Sea Turtle Exploration, a curriculum to help educators engage students in the fundamentals of STEAM — science, technology, engineering, arts and math — through ready-to-use, standards-based lesson plans and sea turtles. Join us on Saturday, July 18, for a hands-on teacher workshop guiding you through our new curriculum and website.
In addition to the curriculum, you will learn about more resources, such as weekly blog posts that will be made during the school year. Topics will include species profiles, aquarium staff spotlights, behind-the-scenes videos, new lesson plans and more. Even follow the growth of the N.C. Aquarium hatchling sea turtles by visiting the blog each week!
Aligned with the new Common Core standards, your class will be able to "adopt" a turtle and learn about its care and growth. By adopting our sea turtle, you will receive weekly updates with information, including the turtle's current weight and length. Each class also will receive a certificate of participation.
By the end of the workshop, you will be familiar with the website and curriculum and how to implement the lessons in your own classroom. The workshop will include a behind-the-scenes tour to meet one of our sea turtles. Please pack a waste-free lunch, as there will not be food available on site. This workshop will count toward N.C. Environmental Education Certification and consists of six contact hours that may count toward CEUs for teachers.
---
NOAA Ocean Explore Workshop, Part 2
What: How Do We Explore? Professional development for educators of grades 5 to 12
When: Saturday, Aug. 1, 8 a.m. to 4 p.m.
Where: N.C. Aquarium at Pine Knoll Shores, Atlantic Beach
Cost: $25 refundable deposit
All life on Earth relies on the ocean — yet, the ocean is 95 percent unexplored, unknown and unseen by human eyes…
Join NOAA's Office of Ocean Exploration and Research's Connie Leverett as you are introduced to Volume 2 of the Okeanos Explorer Education Materials Collection: How Do We Explore? Learn how to use standards-based lessons and online resources that guide classroom discovery into the innovative exploration strategies, underwater robots and other ocean tools used onboard the NOAA ship Okeanos Explorer.
Topics include selecting sites for exploration in a largely unknown ocean, underwater mapping and exploring the water column. Deep ocean exploration with remotely operated vehicles and telepresence technology that enables participation during ocean exploration missions from shore in real time also is addressed.
This is the second part of a two-part professional development series. Registrants are expected to have taken Part One. If space is available, educators who have not yet participated in Part One are welcome to sign up for Part Two.
Registration is required and space is limited. Educators attending the full day will receive
Volume 2 of the Okeanos Explorer Education Materials Collection, How Do We Explore?, other resources, and a NOAA Ocean Exploration Certificate of Participation. They also will be served continental breakfast and lunch. Educators who have completed both Why Do We Explore? (Part One) and How Do We Explore? (Part Two) will receive a $100 stipend.
To register, visit reservations.ncaquariums.com/pineknollshores/Info.aspx?EventID=1010.
For questions and information, contact Pam Pittman at pamela.pittman@ncaquariums.com or at 252-247-4003, x257.
---
North Carolina Coastal Federation Summer Programs

The N.C. Coastal Federation is teaming up with North Carolina Sea Grant for an offshore fishing trip on the Miss Hatteras that includes some fisheries research! The trip is scheduled for May 30, from 6:00 a.m. until 4:00 p.m. The Miss Hatteras, a 75-foot head boat, will leave from Oden's Dock in Hatteras Village and head to the Gulf Stream where participants will bottom fish for a variety of species.
North Carolina Sea Grant, New Jersey Sea Grant Consortium and Virginia Sea Grant Extension staff are collaborating with industry leaders to develop descending devices that can safely return fishes to depth. Deepwater anglers often catch fishes that may have bulging eyes, bloated abdominals or protruding tissue. These are known signs of barotrauma that occur in some bottom fish species from a swift change in pressure.
The goal of this project is to increase survivorship of fishes with barotrauma after release. So, on this fishing trip, the project team will field-test some prototype devices. Join us on this unique offshore fishing experience and participate in cutting-edge research alongside a team of fisheries specialists.
This adventure is free, but a suggested donation of $60 will help support the costs for disadvantaged, at-risk youth who will join us on this one-of-a-kind expedition. Space is limited, so register today.
---
Volunteers Needed: The Science House
www.thesciencehouse.org/satellite-offices/cmast-satellite-office.php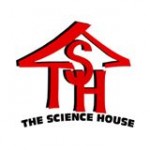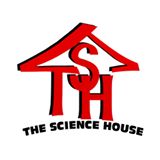 Are you interested in teaching environmental science or coastal marine science, looking for a service project or graduate research project, or seeking an opportunity to volunteer in the field of educational outreach? The Science House at CMAST is expanding its programs and is seeking volunteers who are willing to help develop classroom units, develop kits to lend to educators, and provide educational programs.
If you are interested, please contact Pat Curley at pwcurley@ncsu.edu.
---
Sound Choices in EE: EENC Conference in September
www.eenc.org/index.php/conference
Come join environmental educators from across North Carolina as we expand our knowledge about environmental education programming and estuarine ecosystems! Pre-conference activities will begin on Friday, Sept. 25, with all-day workshops, field experiences and a research symposium. The full conference will kick off on the evening of Sept. 25 and continue through Sunday, Sept.27, with concurrent sessions, exhibit hall, awards reception, keynote speakers, and silent and live auctions. Conference registration should open in June.
---
Save the Dates
There are many conferences scheduled for this year. Join your fellow marine educators and beach lovers at one — or more — of these great events.
National Marine Educators Association's Annual Conference
June 29 to July 2
Newport, R.I.

North American Sea Glass Association Annual Festival
Aug. 29 to 30
Ocean City, Md.

International Beachcombing Conference
Oct. 7 to 11
Pacific Beach, Wash.

North American Association for Environmental Education Conference
Oct. 15 to 18
San Diego, Calif.

International Sea-Bean Symposium
Oct. 16 to 17
Cocoa Beach, Fla.

Mid-Atlantic Marine Education Association Annual Conference
Nov. 6 to 8
Wilmington, NC
---
Need to Contact Me?
If you ever have information to share with other marine educators, please don't hesitate to send it my way for inclusion in a future issue of the Scotch Bonnet. Let me know what you're hearing from the sea! Please share this website or newsletter with others — and share my email address with anyone who wants to receive a message when each Scotch Bonnet is available online. Thanks for all you do for students and for other educators!
My contact information is: North Carolina Sea Grant, PO Box 699, Manteo, NC 27954; phone: 252-475-5486; fax: 252-475-3545; email terrikh@csi.northcarolina.edu.
Best Fishes!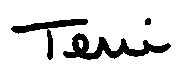 Terri Kirby Hathaway
Marine Education Specialist
North Carolina Sea Grant