Welcome to the newest online issue of Scotch Bonnet. This marine education newsletter also is available as a PDF — if you're like me and want to keep a hard copy!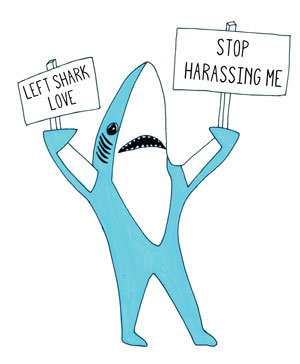 Fall is finally here. For me, that is such a relief. I love the crisp mornings and snuggly nights. But, remember this summer when we heard so much about shark encounters — notice I'm not using the word "attack" — along the East Coast? Katie Mosher, communications director for North Carolina Sea Grant, teamed up with Eleanor Spicer Rice, part of a science blogging team, to develop a blog post about the shark-human situation during the summer of 2015. It's a very entertaining, yet educational, piece of work. The illustrations by a clinical social worker are the icing on the proverbial cake!
Here is the link to the antishark attack handbook blog post: buzzhootroar.com/anti-shark-attack; and here is the link to the blog post turned poster: buzzhootroar.com/wp-content/uploads/sharks_onepage.pdf. Enjoy — and learn!
Thanks to Pat Curley, Dana Brown Haine, Jennifer Metzler-Fiorino, Casey Radley and Renee Strnad for their contributions to this issue. Wishing you all a wonderful summer!
Explore this issue of Scotch Bonnet. There are professional-development opportunities and family explorations for everyone. Try to take advantage of these wonderful conferences, workshops and more. Keep reading for those unique opportunities and ideas for educators. There is a lot going on in North Carolina and beyond!
---
Sea Turtle Exploration Teacher Workshop

What: Sea Turtle Exploration Sea Turtle Workshop
When: Saturday, Oct. 24, 2015, 9 a.m. to 4 p.m.
Where: N.C. Aquarium at Fort Fisher
Cost: $25 (includes Aquarium admission, a behind-the-scenes tour and access to the curriculum)
The North Carolina Aquarium at Fort Fisher presents Sea Turtle Exploration, a curriculum to help educators engage students in the fundamentals of STEAM — science, technology, engineering, art and math — through ready-to-use, standards-based lesson plans and sea turtles. Join us on Saturday, Oct. 24, 2015, for a hands-on teacher workshop guiding you through our new curriculum and website.
In addition to the curriculum, you will learn about more resources, such as weekly blog posts, that will be made during the school year. Topics will include species profiles, aquarium staff spotlights, behind-the-scenes videos, new lesson plans and more. Follow the growth of the N.C. Aquarium hatchling sea turtles by visiting the blog each week.
Aligned with the new Common Core standards, your class will be able to "adopt" a turtle and learn about its care and growth. By adopting our sea turtle, you will receive weekly updates with information including the turtle's current weight and length. Each class also will receive a certificate of participation.
By the end of the workshop, you will be familiar with the website and curriculum and how to implement the lessons in your own classroom. The workshop will include a behind-the-scenes tour to meet one of our sea turtles. Please pack a waste-free lunch, as there will not be food available on site. This workshop will count toward N.C. Environmental Education Certification and consists of six contact hours that may count toward CEUs for teachers.
To register, visit https://reservations.ncaquariums.com/fortfisher/Info.aspx?EventID=20. If you have questions, contact casey.radley@ncaquariums.com.
---
NOAA Ocean Explorer Workshop – Part 1
oceanexplorer.noaa.gov/okeanos/edu/welcome.html
What: Why Do We Explore? Professional development for educators of grades 5 to 12
When: Sunday, Nov. 8, 2015, 8 a.m. to 4 p.m.
Where: N.C. Aquarium at Fort Fisher, Kure Beach
Cost: $25 refundable deposit
All life on Earth relies on the ocean — yet, the ocean is 95 percent unexplored, unknown and unseen by human eyes…
Join NOAA's Office of Ocean Exploration and Research's Connie Leverett as you are introduced to Volume 1 of the Okeanos Explorer Education Materials Collection, Why Do We Explore? Learn how to use standards-based lessons and online resources that guide classroom inquiries into important reasons for ocean exploration including climate change, energy, ocean health and human health. This is Part One of a two-part professional development series. Part Two will be offered at a later date.
Topics include selecting sites for exploration in a largely unknown ocean, underwater mapping and exploring the water column. Deep-ocean exploration with remotely operated vehicles and telepresence technology that enables participation during ocean exploration missions from shore in real time is also addressed.
Registration is required and space is limited. The deadline is Oct. 16, 2015, so hurry! Educators attending the full day will receive Volume 1 of the Okeanos Explorer Education Materials Collection, Why Do We Explore?; other resources; and a NOAA Ocean Exploration Certificate of Participation. Continental breakfast and lunch are provided. Educators who have completed both Why Do We Explore? (Part One) and How Do We Explore? (Part Two) will receive a $100 stipend.
To register, visit reservations.ncaquariums.com/fortfisher/Info.aspx?EventID=20. Deadline for registration is Oct. 24, 2015. There is a $25 registration fee, which will be returned upon completion. For questions and information, contact Jennifer Metzler-Fiorino at jennifer.metzler-fiorino@ncaquariums.com.
---
Exploring the Future of Electricity
What: Exploring the Future of Electricity
Who: Middle- and high-school science and technology teachers
When: Thursday, Dec. 3, 2015, 9 a.m. to 4 p.m.
Where: Sylvan Heights Bird Park, Scotland Neck, N.C.
A free teacher professional development workshop for middle- and high-school science and technology teachers who address energy topics in their courses. The training session is sponsored by UNC-Chapel Hill's Institute for the Environment, with funding provided by the Duke Energy Foundation.
This opportunity is open to middle– and high-school science and technology teachers in Edgecombe, Franklin, Granville, Greene, Halifax, Johnston, Nash, Pitt, Wake, Wayne and Warren counties.
During this daylong workshop, participants will gain ideas for enhancing the energy literacy of students. Attendees will receive resources to help their students critically evaluate all of the energy sources used to generate electricity, while also learning about renewable energy sources and other technologies that will be needed to meet electricity demand in the 21st century. Participants will conduct and receive instructional materials aligned with the N.C. Science Essential Standards.
Refreshments and lunch will be provided. Substitute reimbursement will be provided and participants will be reimbursed for any round-trip mileage that exceeds 60 miles at the IRS standard mileage rate for a personal vehicle. Carpooling is encouraged.
Deadline for registration is Nov. 16, 2015. Register online at unc.az1.qualtrics.com/jfe/form/SV_8DlJo4n7FgOiyPz. For questions, contact Dana Brown Haine at dhaine@unc.edu.
---
Growing Up WILD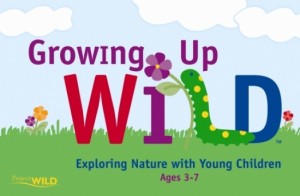 What: Growing Up WILD
When: Saturday, Jan. 9, 2016, 9 a.m. to 3:30 p.m.
Where: N.C. Aquarium at Fort Fisher, Kure Beach
Growing Up WILD: Exploring Nature with Young Children is an early childhood education activity guide that builds on children's sense of wonder about nature and invites them to explore wildlife and the world around them. Through a wide range of activities and experiences, the program provides a foundation for developing positive impressions about nature while also building lifelong social and cognitive skills.
Workshop participants will receive a copy of the guide and CEU or Early Childhood credits. This workshop is free of charge. Please bring a waste-free lunch, a reusable water container and a coffee cup.
To register, visit reservations.ncaquariums.com/fortfisher/Info.aspx?EventID=20. For questions, call 910-772-0542.
---
Become a STEM Ambassador
www.thesciencehouse.org/satellite-offices/cmast-satellite-office.php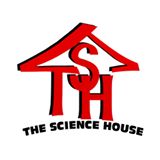 School has started and there have been many requests from teachers for access to faculty, students and individuals from area institutions and agencies involved in careers featuring science, technology, engineering, and/or math (STEM).
If you would like to step forward and inspire young people to pursue careers in STEM disciplines, consider joining our team of STEM Ambassadors who will reach out to the community and area schools by:
Judging science and engineering fairs;
Serving as mentors for student STEM projects;
Visiting and talking with school and youth groups;
Serving on STEM project committees, such as N.C. Youth Conservation Summit, N.C. Marine Science and Education Partnership's Coastal Marine Science Competition, and Marine Advanced Technology Education Center's ROV competition;
Presenting at teen science cafés; and/or
Presenting at STEM workshops or conducting programs for educators.
If you are interested in helping in any of these events as a STEM Ambassador, please register at thesciencehouse.wufoo.com/forms/r41943c1ueeiph/. For questions, contact Pat Curley at pwcurley@ncsu.edu.
---
Save the Dates
There are many conferences scheduled for this year and 2016. Join your fellow marine educators and beach lovers at one — or more — of these great events.
International Sea-Bean Symposium
Oct. 16 to 17, 2015
Cocoa Beach, Fla.

Mid-Atlantic Marine Education Association Annual Conference
Nov. 6 to 8, 2105
Wilmington, N.C.

National Marine Educators Association's Annual Conference
June 25 to July 1, 2016
Orlando, Fla.

Lasting Legacies: Environmental Educators of NC
25th Annual Conference
Sept. 23 to 25, 2016
Black Mountain, N.C.
---
Need to Contact Me?
If you ever have information to share with other marine educators, please don't hesitate to send it my way for inclusion in a future issue of the Scotch Bonnet. Let me know what you're hearing from the sea! Please share this website or newsletter with others — and share my email address with anyone who wants to receive a message when each Scotch Bonnet is available online. Thanks for all you do for students and for other educators! 
My contact information is: North Carolina Sea Grant, PO Box 699, Manteo, NC 27954; phone: 252-475-5486; fax: 252-475-3545; email terrikh@csi.northcarolina.edu.
Best Fishes!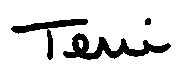 Terri Kirby Hathaway
Marine Education Specialist
North Carolina Sea Grant