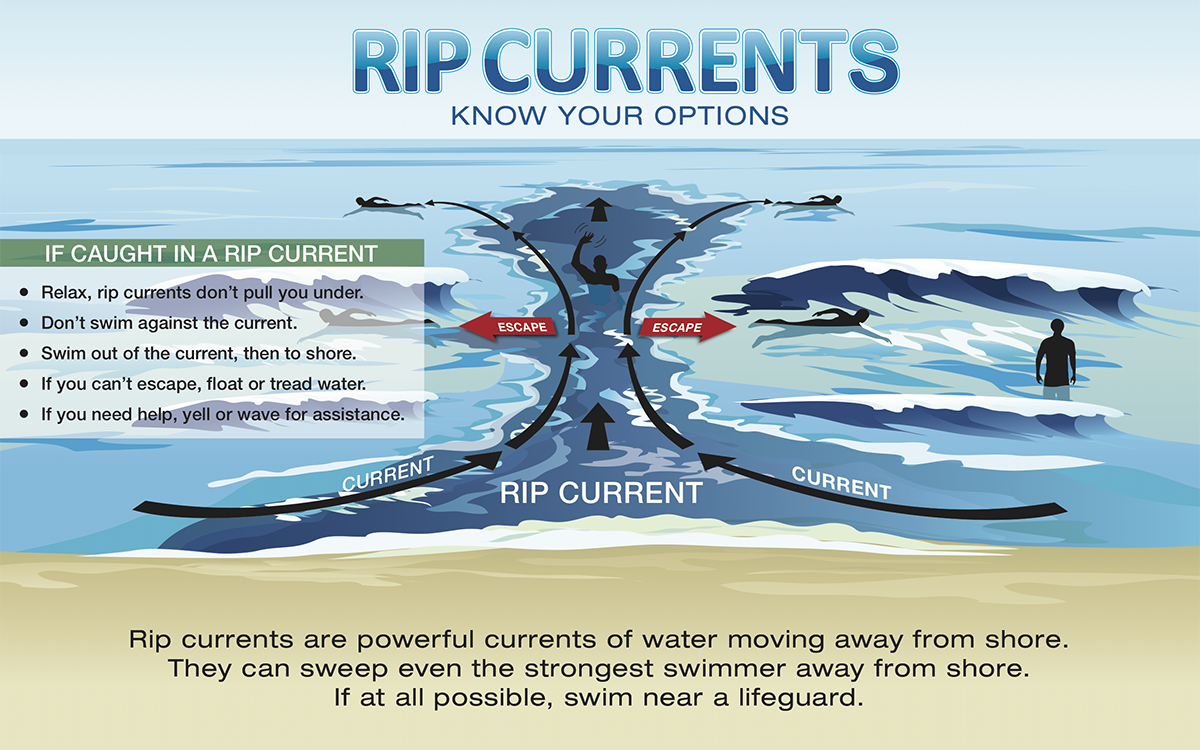 On Tuesday, June 16, from 2 to 3:30 p.m., NWS Wilmington and the NC Division of Services for the Deaf and Hard of Hearing will host a rip current basics and safety webinar. Interpretive services and captioning will be available for the event.
Rip currents are the top surf hazard beachgoers face. The U.S. Lifesaving Association reports 80 percent of all surf rescues are related to rip currents.
Learn about rip currents and how to keep your family safe. Registration is free. Sign up here.
More info on rip currents is here, including how to order safety posters and signs.
##