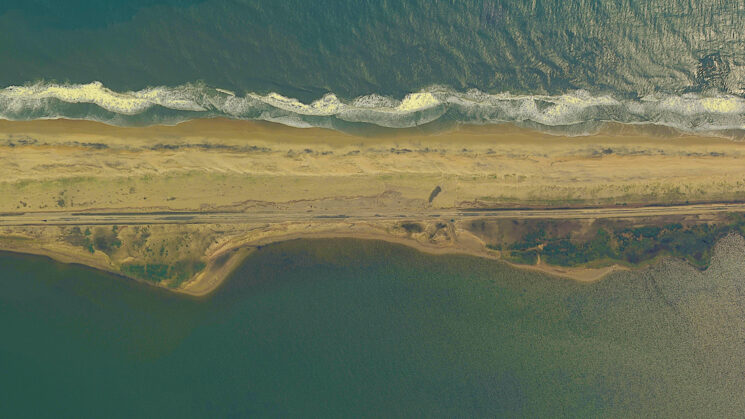 Earth Day has been officially celebrated on April 22 each year since 1970. In more recent times, various celebrations have designated Earth Week and Earth Month.
But for North Carolina Sea Grant and our partners, every day celebrates our planet, including our lands and waters.
For example, Susan White, Sea Grant executive director, is among the recipients of the Dirk Frankenberg Medal to honor her dedication and accomplishments in leading N.C. Sea Grant and working with so many partners.
The Frankenberg Medal is presented by the George Institute, founded by Robert Y. George, a professor emeritus from the University of North Carolina Wilmington. It honors the groundbreaking research and outreach by his friend and colleague, the late Dirk Frankenberg, who was a director for the Institute of Marine Sciences for the University of North Carolina at Chapel Hill. Frankenberg also was an author and editor of several North Carolina nature guides, including material about the coastal region. George even named a new species of deep-sea isopod, Mesosignum frankenbergi n.sp., which lives in the Sargassso Sea off the North Carolina coast.
In addition to White, other medal recipients have been B.J. Copeland, former director of N.C. Sea Grant; Clarence Styron, then director of the Outer Banks Center for Wildlife Education; Orrin Pilkey of Duke University; and Hans Paerl, of UNC-CH IMS.
The George Institute also has sponsored various meetings, with collaborators such as the Albemarle-Pamlico National Estuary Partnership, where researchers from across the state could consider existing and emerging coastal challenges.
##

Lead photo: Hatteras on NC 12 after Hurricane Irene, courtesy of NC DOT via CC BY 2.0 (CreativeCommons.org).