Have You Heard My Fish?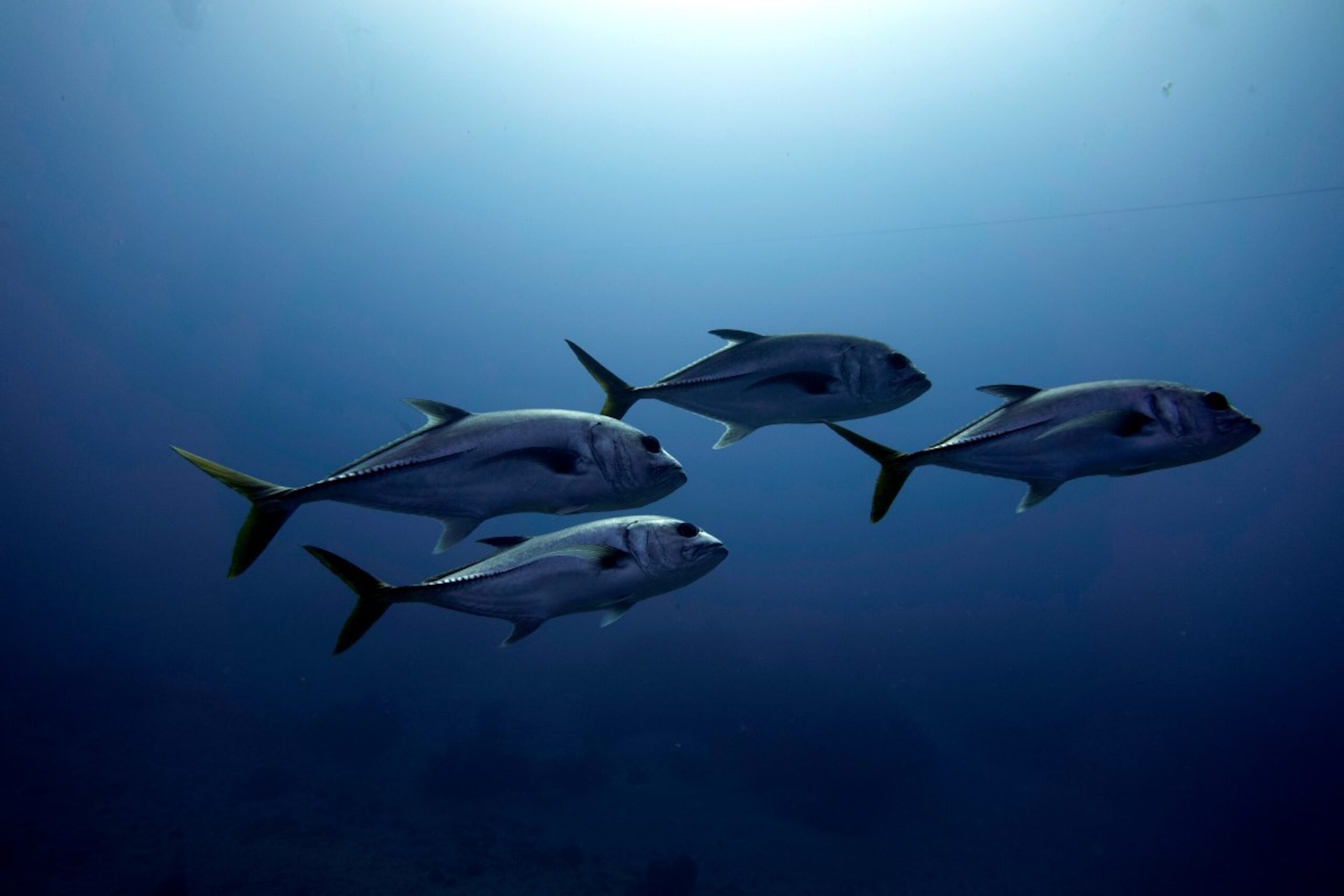 Scientists are working together to track 104 fish and sea turtle species in coastal waters.
Research Need
Fish Move. Movement is essential for survival. Animals move to escape predators, to reproduce, to find food, and to explore potential new areas to colonize. How much fish move varies by species, from darters that never travel more than half a mile in their lifetime to salmon that migrate over 6,000 miles every year to spawn.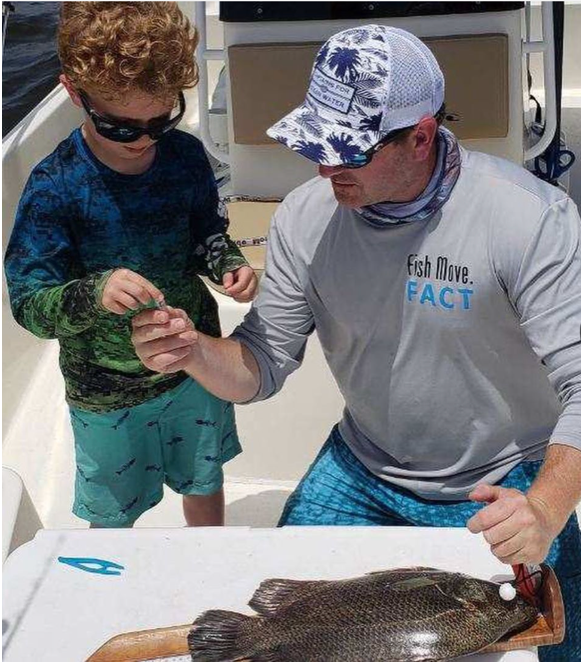 Why are scientists so interested in movement? Understanding movement is key for managing fish populations, protecting areas of special importance, and predicting how populations will respond to changes like global warming or the installation of a dam.
But tracking aquatic animals is challenging. The technology is expensive, the ocean is vast, and fish completely ignore geographical and political boundaries. Therefore, collaborative groups like the FACT Network, which brings scientists together and helps them share data, are pushing the boundaries of what we know about animal movements.
What did they study?
The FACT Network is a collaboration of scientists who use electronic tags to study the movements of fish and sea turtles from Virginia to Florida and out into the Bahamas and U.S. Caribbean. Collectively, researchers in the FACT Network have tracked, or are tracking, over 6,500 fish and sea turtles, representing 104 different species.
What did they find?
How does acoustic telemetry work? To track animals in the near-coastal ocean, acoustic telemetry uses two pieces of equipment: a tag deployed on or in an animal and a submerged listening device (a receiver). When a tagged animal swims within range of a receiver (usually less than half a mile), the receiver "hears" the tag and records the unique ID, date, and time.
Researchers later retrieve the receiver from the water and download the information. Most receivers are attached to the seafloor and don't move. Some researchers have started using mobile receivers that are attached to something that moves, such as an underwater drone.
These receivers can detect tags from any study, which means as long as researchers are willing to talk to each other and share information, a tagged animal can be tracked ANYWHERE there are receivers.
The FACT Network has helped uncover previously unknown movements, like the annual migration of tripletail from Georgia to Florida. The network also has helped to better describe known fish movements, such as how close white sharks come to the coast and the extent of mixing between stocks of cobia.
So what?
Telemetry data gathered as part of the FACT Network has been used to inform such management decisions as designating new protected areas for sand tiger and lemon sharks, estimating survivability to allow the opening of the common snook fishery, extending a no-take reserve in the Florida Keys, and setting minimum flow levels in the Suwanee River.
The FACT Network uses an online data-sharing system that is compatible with other networks in the U.S. Mid-Atlantic, Canada, South Africa, and South America. That means if a tagged animal travels to anywhere within these networks, the scientist who tagged the fish will know.
The number of questions based on animal movements are growing due to advances in collaboration, data sharing, and technology, and answers to those questions will be critical for the effective management of aquatic resources in a changing ocean. The FACT Network is poised to facilitate the large-scale collaborations that will tackle these questions.
Reading
Young, J.M., Bowers, M.E., Reyier, E.A., Morley, D., Ault, E.R., Pye, J.D., Gallagher, R.M., and Ellis, R.D. 2020. The FACT Network: Philosophy, evolution, and management of a collaborative coastal tracking network. Marine and Coastal Fisheries: Dynamics, Management, and Ecosystem Science [online serial]. DOI: 10.1002/mcf2.10100.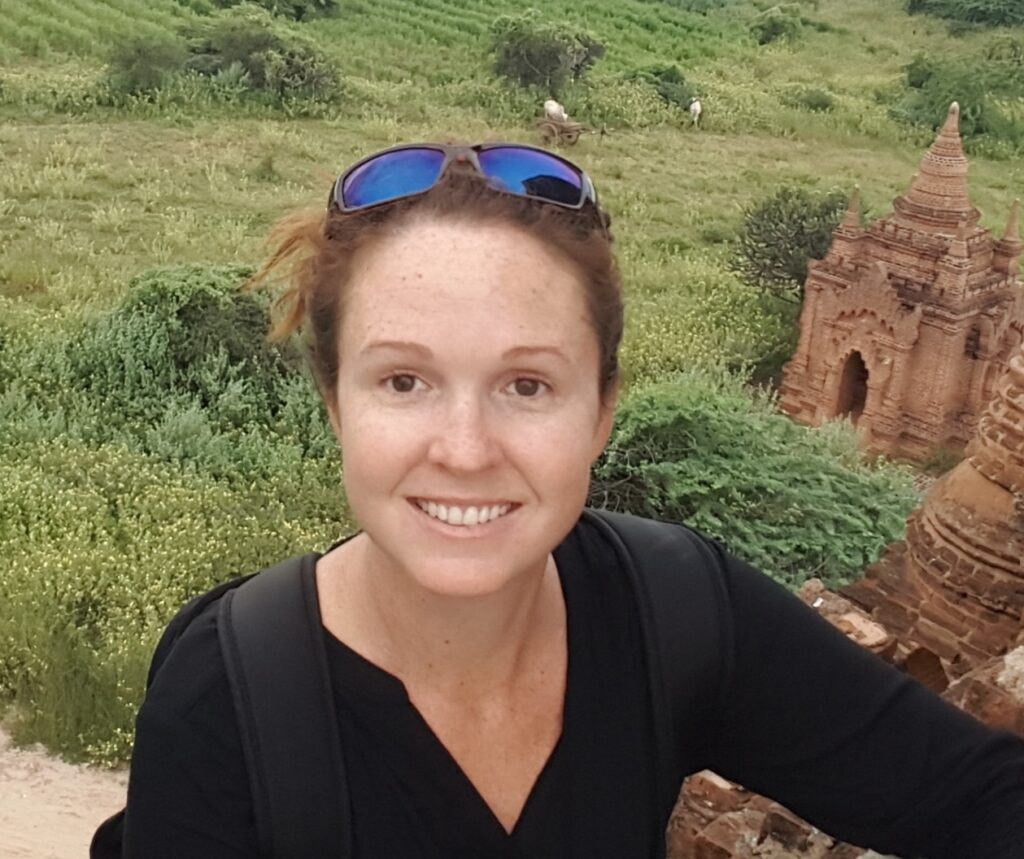 Summary compiled by Joy Young, data manager for the FACT Network and an assistant research scientist at Florida Fish and Wildlife Research Institute. Originally from San Diego, Joy brought her love of good guacamole and fish across the country, working and/or studying in Tennessee, Pennsylvania and the Bahamas before settling on the east coast of Florida. Her work has two main themes: 1. The migration patterns of fishes and their impact on fisheries management and 2. Fostering collaboration and data exchange between researchers using acoustic telemetry. She believes the strength of the FACT Network is from its members, and she is proud to have worked with amazing scientists throughout the southeast U.S., Bahamas, and U.S. Caribbean that have shown a commitment to collaboration for the betterment of science.
The FACT Network has been successful in large part due to supportive partnerships with SECOORA, the ATN, OTN, and FWC. Visit www.SECOORA.org/FACT and our social media: Instagram (FACT_Network), Twitter (@FACT_Network), and Facebook (@FACTNetwork).
Lead photo: Cobia train, courtesy of David Elwood/CC BY-ND 2.0
The text from Hook, Line & Science is available to reprint and republish at no cost with this attribution: Hook, Line & Science, courtesy of Scott Baker and Sara Mirabilio, North Carolina Sea Grant.