How Do You Generate Long-Term Support for Marine Conservation?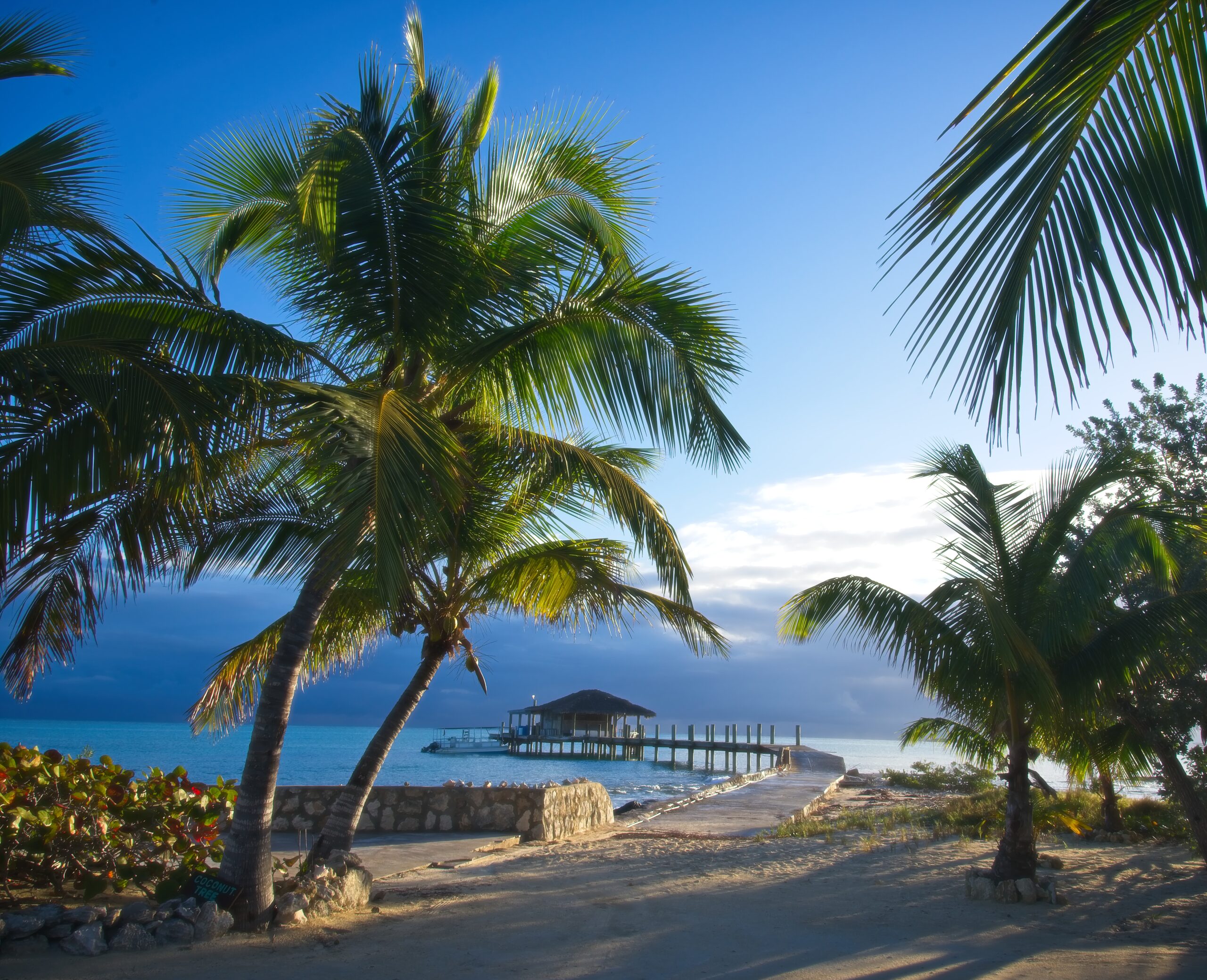 Researchers journeyed to a community that has protected marine areas for two decades to find the answers.
Research Need
Many coastal communities rely on healthy fisheries for economic stability and food security. Marine protected areas (MPAs) — sections of the ocean where governments have placed limits on human activity — are essential for safeguarding marine life.
Public support of marine protected areas is essential for them to work as intended. However, impacts of these areas — such as restrictions on fishing activity — can give communities pause. While previous studies have identified factors that influence initial community support for marine protected areas, few have followed up with communities after their establishment.
A team of researchers set out to answer how and why support for marine protected areas can persist over time.
What did they study?
Researchers interviewed community members in Andros (above), the largest island in the Bahamas. Andros is a good case study for learning about long-term support of marine protected areas because communities depend on its marine resources for both fishing and tourism, and they have protected these areas since the early 2000s.
The team crafted a 14-question survey, asking 162 community members with fisheries and tourism-related livelihoods to 1) recall their past support for marine protected areas, and 2) reflect on their support for potential future marine protected areas. The team analyzed data to understand how factors like age, livelihood, and education influence support.
What did they find?
Past and potential future support for marine protected areas was moderate, with average ratings of 4.61 and 4.38 respectively, on a scale of 1 to 6. Most (74.5%) of the 162 people interviewed were aware of the existence of marine protected areas on the island, but only 63.4% believed they could name the locations of any specific ones. And only 44.7% correctly identified a marine protected area near Andros.
About half of study participants depended on fishing for their livelihoods, while the other half depended on tourism.
The most important factors for initial support of marine protected areas were having access to sources of income other than fishing and attending information meetings. Education level and age also played roles, to lesser degrees.
The most important factors for support of future marine protected areas were believing the areas were established for the right reasons, concern for overfishing, previous support for the areas, and the type of local economy. (Tourism economies were more likely to support marine protected areas than fishing ones.)
Anything else?
Prior to establishing marine protected areas, the Bahamas National Trust, the management agency overseeing these areas in Andros, held community meetings to gather local input and provide information. Establishment coincided with long-term residents having reported major declines in economically important fisheries over the past twenty years for species including the queen conch, spiny lobster, and Nassau grouper, which numerous studies confirmed.
Personal experience with marine areas seems to become more important in promoting support for marine protected areas over time. Higher levels of formal education were linked with initial support, while concern for overfishing predicted support for the creation of new protected areas.
Further, community members stated that marine protected areas provided environmental education for their children, illustrating how residents can learn directly from their experiences of marine protected areas.
So what?
Drivers of support for marine protected areas can change over time.
When authorities first establish protected areas, it's key to engage the community, for example, by holding public information meetings, and to help community members find sources of income other than fishing.
The biggest factor influencing long-term support of marine protected areas is believing they are established for the right reasons. In other words, when communities trust that areas are serving their intended purposes — for example, to protect overexploited fisheries — it does critical work to bridge initial and long-term support.
Ultimately, authorities create marine protected areas with the community's best interests in mind, protecting fisheries and the livelihoods of those who rely on them.
Reading
Casola, W. R., Rehnberg, M., Peterson, M. N., Blake, K., Thorne, T., & Langerhans, R. B. (2022). Drivers of long-term support for marine protected areas in The Bahamas. Ocean & Coastal Management, 217, 106000.
NC State University and the Bahamas National Trust supported this research.
lead photo: Andros Island, Bahamas, by KayVeePhotos/CC BY-ND 2.0.
By Maya Afilalo