What Are the Top Ten Most Common Types of Trash on the NC Coast?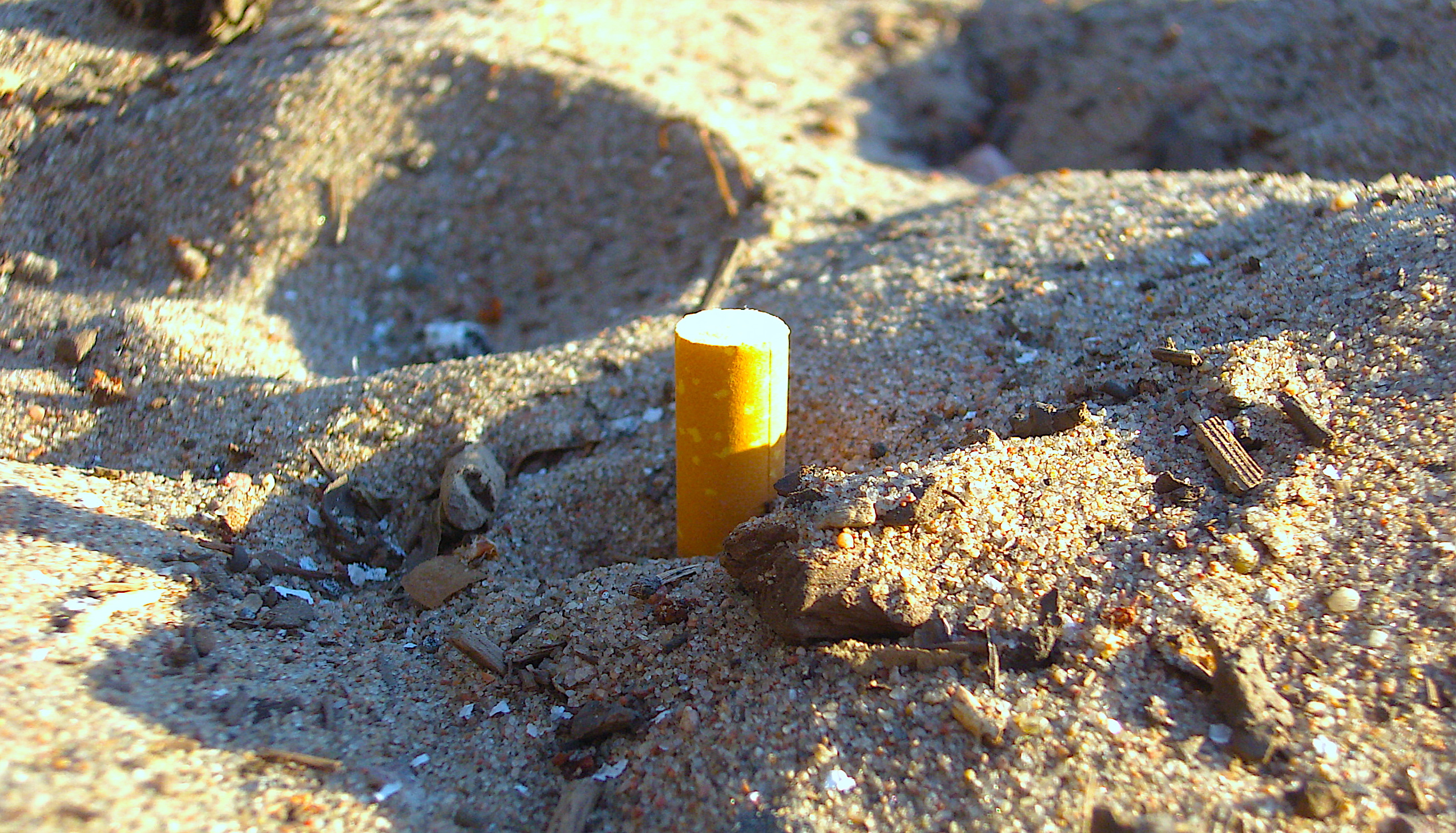 Cigarette butts make up 26% of beach trash — and fishing gear doesn't even make the top ten list.
Research Need
Summer is here, and North Carolina residents and visitors are flocking to the beach in record numbers. With COVID-19 limiting far-flung summer travel options, many beach towns are seeing their visitor numbers spike.
But, unfortunately, people bring more than just sunglasses, chairs and towels to the beach. Most people generate trash. Most trash is disposed of properly, but it only takes a little trash to be both an eye-sore and a detriment to coastal wildlife and habitat.
Have you ever wondered about what might be the most common trash item found along the North Carolina coast? How about the top 10 items, or maybe just the most unusual item found during 2019?
More importantly: How can you help remove trash from the beach, join a global initiative, and document your own trash cleanup?
What did they study?
The Ocean Conservancy has been organizing the International Coastal Cleanup for more than 30 years. This global initiative includes beach cleanups and all cleanups inland that intercept litter before it travels downriver to oceans. In 2018 alone, over one million volunteers from 122 participating countries collected 23.3 million pounds of trash from 22,000 miles of shoreline.
The International Coastal Cleanup tallies results each year by country, state, county, and even by the individual or group leading the individual cleanup. The latest data (2019) collected for North Carolina is here.
What did they find?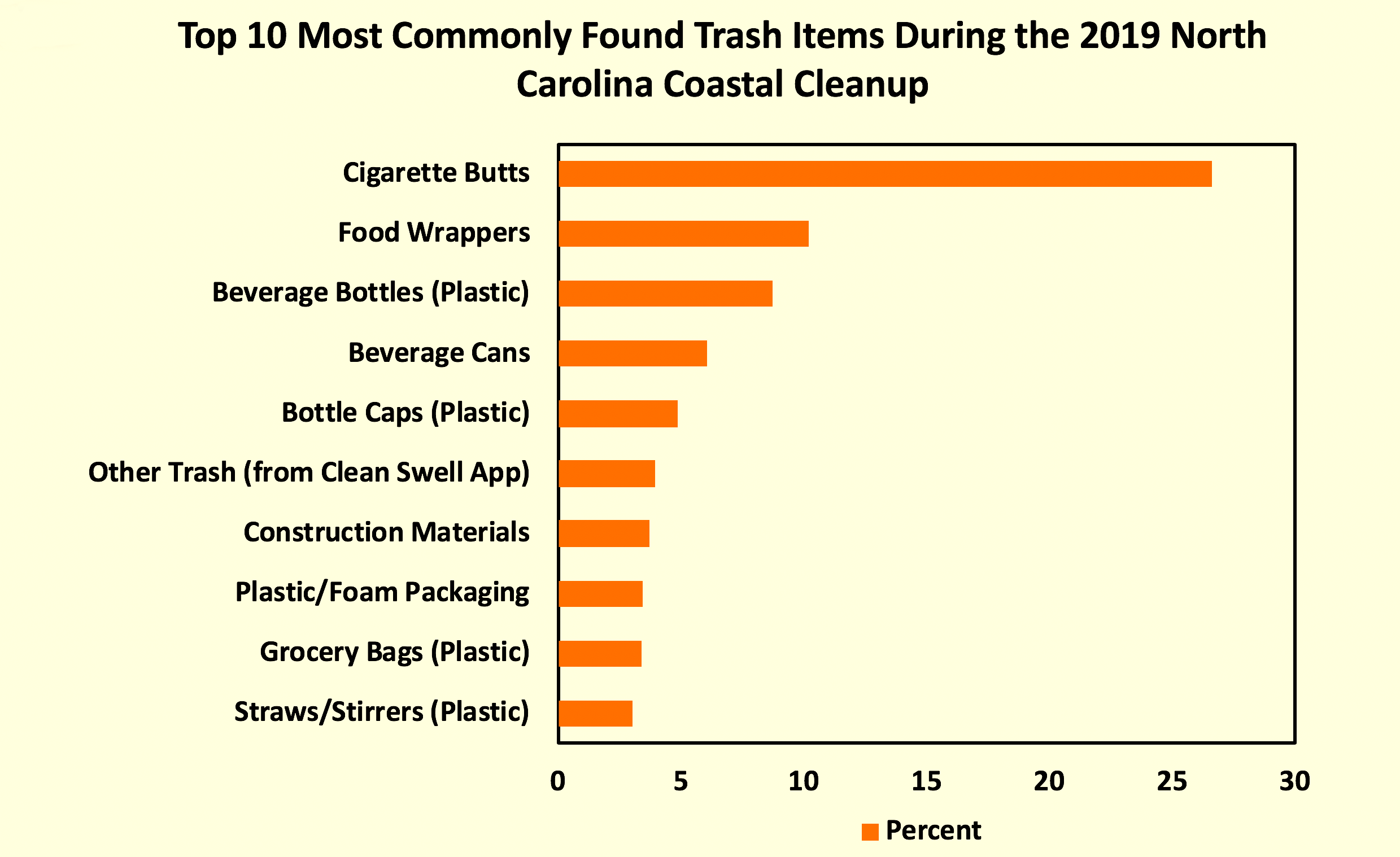 The cigarette butt was the most commonly collected trash item by number along North Carolina shorelines in 2019, accounting for 26% of the 87,858 pieces collected. The cigarette butt was also the most common item for all 122 countries combined.
All told, 5,187 volunteers cleaned up 83,439 pounds of trash along 408 miles of North Carolina coastline in 2019.
What else did they find?
Fishing gear, such as monofilament line, rope, nets, pots and buoys, made up 2% of total items collected.
There were definitely some unusual items, such as a 1980 check, a Chinese lantern and a baseball glove.
Anything else?
Anyone with access to a body of freshwater or saltwater can contribute information to this great cause. You'll need to first sign up for an account before you can document your trash haul, or you can download the "Clean Swell" app that links to the same trash database.
Reading
View reports and data associated with the Ocean Conservancy's International Coastal Cleanup here.
Summary compiled by Scott Baker
Lead photo (modified) by Helen Penjam via CC BY 2.0
The text from Hook, Line & Science is available to reprint and republish, but only in its entirety and with this attribution: Hook, Line & Science, courtesy of Scott Baker and Sara Mirabilio, North Carolina Sea Grant. HookLineScience.com