Mariner's Menu
Baked Spotted Trout with Parsley Butter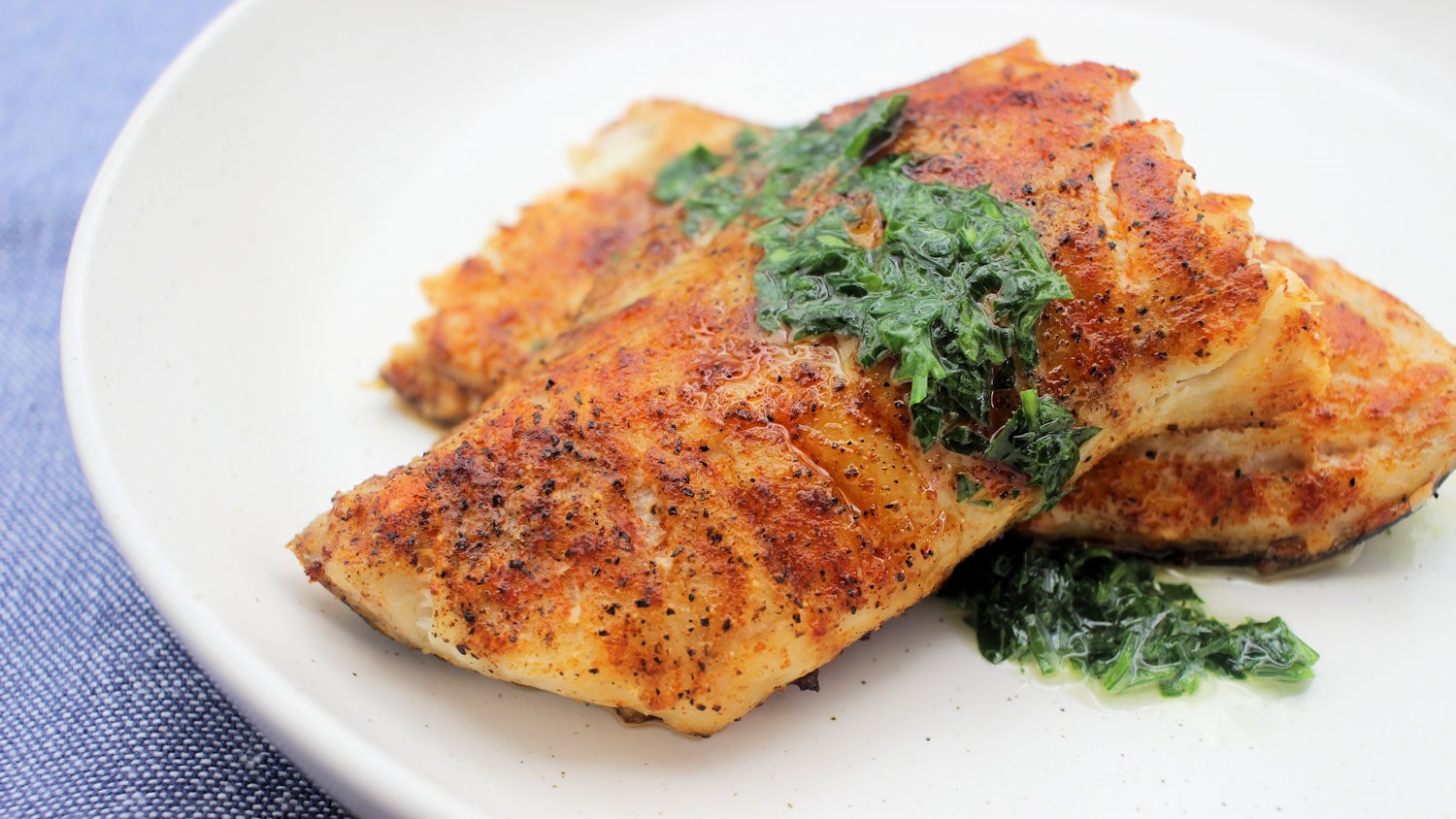 Recipe
3 medium spotted trout fillets
1 tablespoon butter, melted
salt
black pepper, freshly ground
paprika
Preheat the oven to 400° F.
Prepare Parsley Butter and set aside.
Brush fillets with melted butter. Sprinkle lightly with salt. Sprinkle with pepper and paprika. Bake at 400° F until done, about 12 to 15 minutes. Cut into serving-size pieces. Serve with Parsley Butter.
Parsley Butter
4 tablespoons butter, softened
1 ½ tablespoons fresh parsley, minced
Cream butter in a small bowl. Blend in parsley. Spread over warm fish.
Contributed by Joyce Taylor From: Mariner's Menu: 30 Years of Fresh Seafood Ideas