Mariner's Menu
Basil-Parmesan Marinated Flounder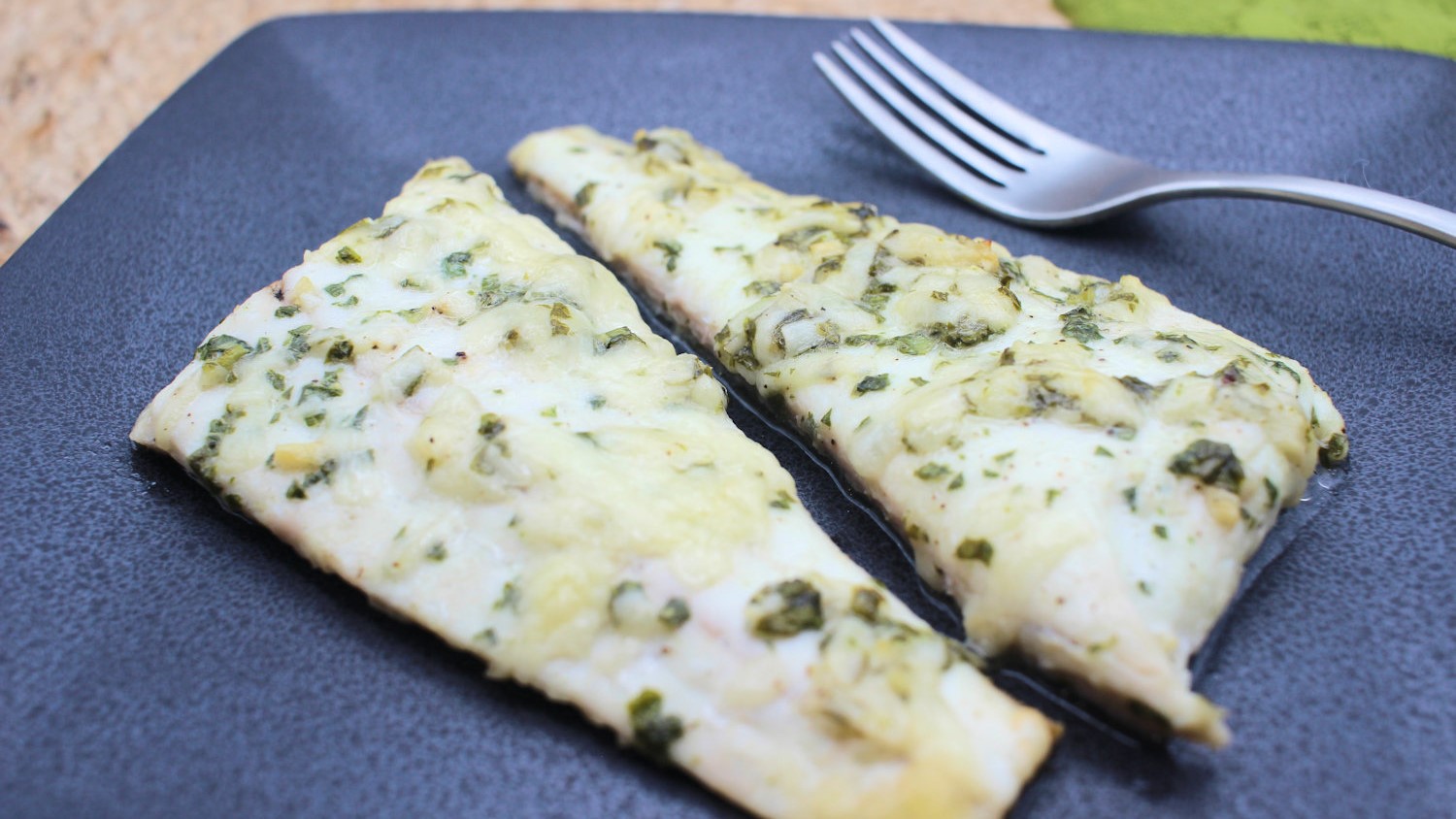 Recipe
4 medium flounder fillets, (or other white fish)
⅓ cup fresh basil, chopped
2 tablespoons vegetable oil
2 tablespoons white wine vinegar
8 tablespoons Parmesan cheese, freshly grated
¼ teaspoon garlic, pressed
⅛ teaspoon black pepper, freshly ground
⅛ teaspoon salt
Heat the oven to 400° F.
In a small nonreactive bowl, combine basil, oil, vinegar, 6 tablespoons Parmesan, garlic, pepper and salt. Place fillets in a baking dish and pour marinade over them. Marinate in the refrigerator for 20 minutes, turning once.
Spoon excess marinade from dish. Sprinkle 2 tablespoon Parmesan over fillets. Bake until fish flakes easily with a fork, about 12 to 15 minutes. Cut into halves.
Contributed by Joyce Taylor  From: Mariner's Menu: 30 Years of Fresh Seafood Ideas