Coconut Curry Bay Scallops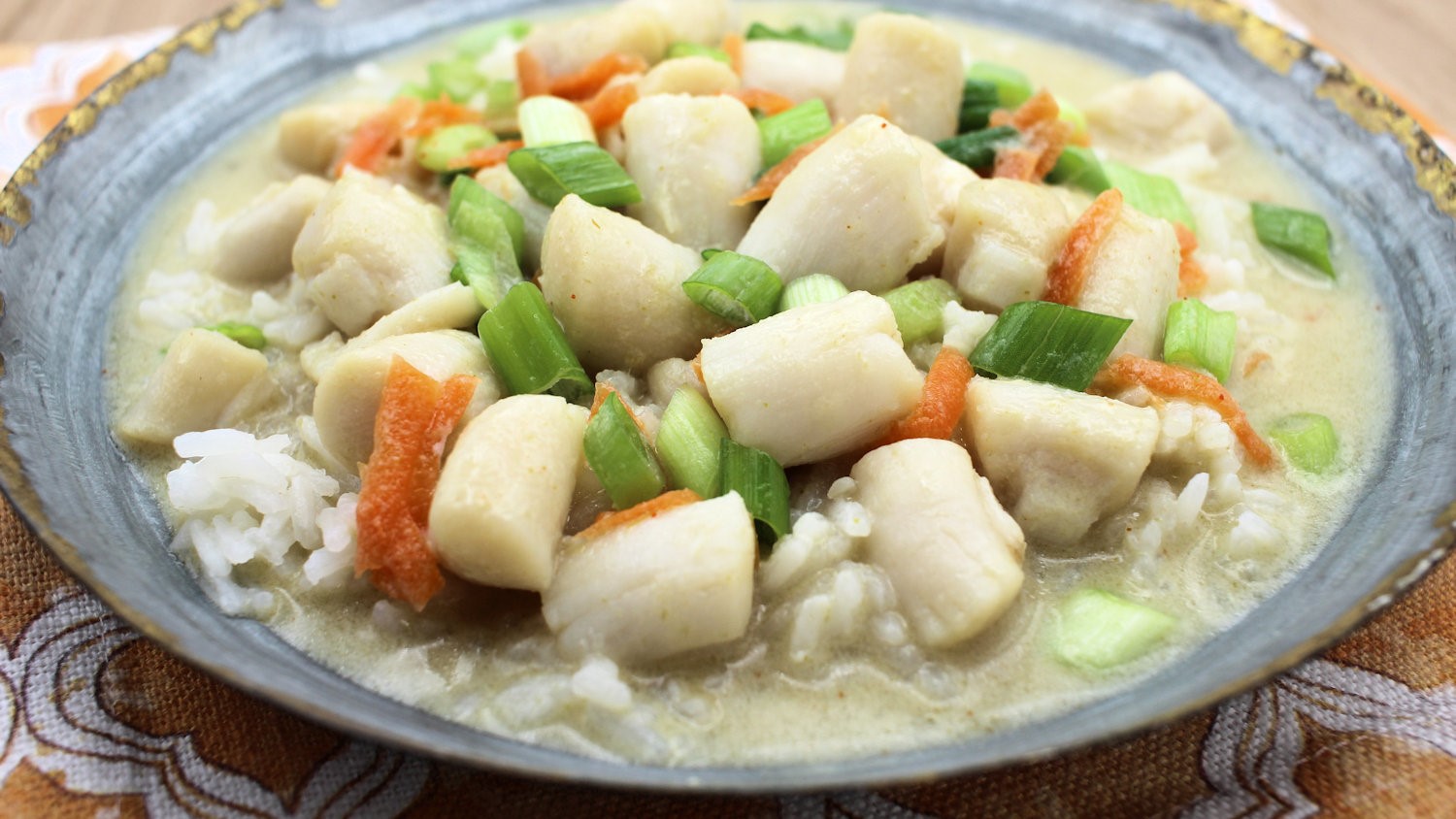 Recipe
1 pound bay scallops
1 pint unsweetened coconut milk
3 tablespoons green curry paste
⅛ teaspoon cayenne pepper
½ teaspoon salt
1 teaspoon brown sugar
1 teaspoon fresh lime juice
1 teaspoon fish sauce
¼ cup scallions, chopped
¼ cup carrots, shredded
rice (4 servings)
2 tablespoons scallions, chopped (optional garnish)
Cook rice according to package directions and keep warm.
In a deep skillet pan, add coconut milk, curry paste, cayenne pepper, salt, brown sugar, lime juice and fish sauce, slowly whisk to combine. Bring to boil on medium-high heat. Reduce heat to low, allow to soft boil for 10 minutes, stirring occasionally.
Add to skillet, scallops, scallions, carrots and cook for 3 to 5 minutes, until scallops are done. Remove from heat and serve over warm rice and garnish with scallions.
Contributed by Vanda Lewis
Note: You may substitute 1 pound of shrimp, cleaned and deveined for the scallops.
DID YOU KNOW?

The bay scallop lives in sounds and estuaries in NC. The shell has deep ridges and the extensions on each side are called the ears!